Last week I attended an invitation-only event of Nashville Lifestyle Influencers, a group that exchanges and helps promote creative ideas and projects across the world of social media.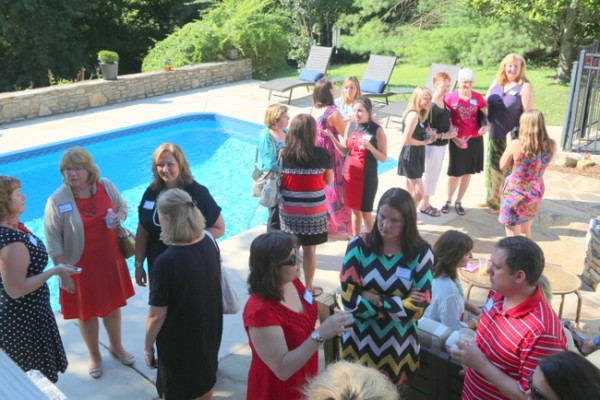 Hosted by Forest Home Media, we were invited to mix and mingle with other movers and shakers in the Nashville area at the beautiful and creative home of Dana Tucker.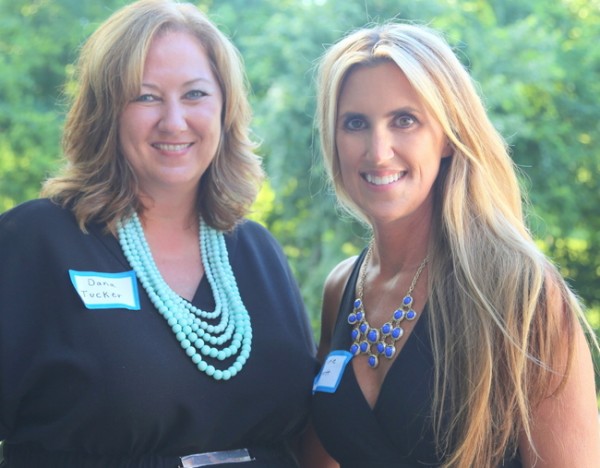 Dana Tucker and Kristie Barnett
Dana's creativity abounds in her home, and I love the way she surrounds herself with what she and her family loves.  This is her fabulous office, which overlooks a sparkling swimming pool: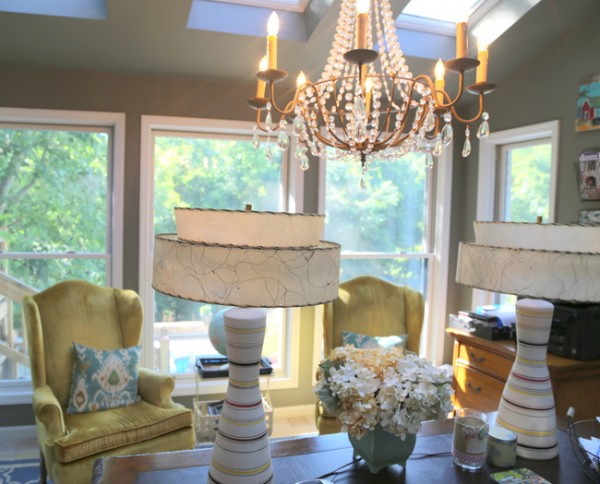 Dana and her husband also own a faux painting company, Bella Tucker Decorative Finishes. Their home is the laboratory where her husband tries out new and exciting paint techniques – just see for yourself: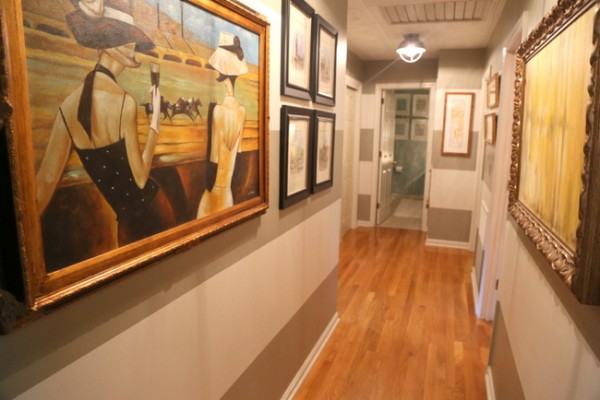 striped hallways by Bella Tucker Decorative Finishes
Check out the Tuckers' dreamy guest bedroom.  I like how they painted those closet doors a warm gray to complement the beautiful faux finish on the lighter gray-blue walls.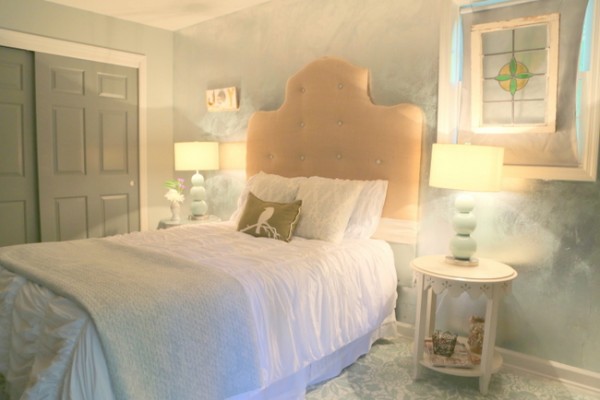 Custom stenciling make the concrete floor a beautiful work of art.  Imagine how something like this could transform a dingy basement floor!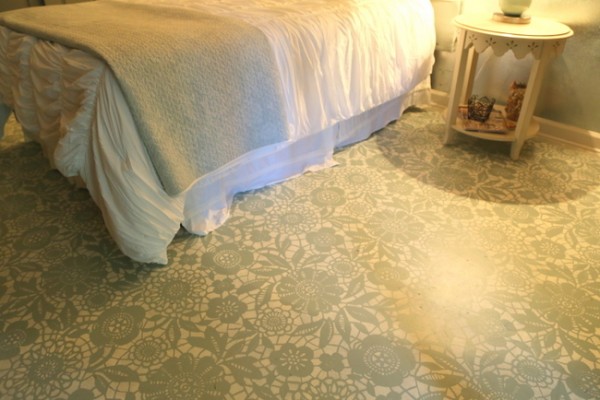 Bella Tucker Decorative Finishes' stenciled floor
Below is another stencil effect, this time applied on a wall like wallpaper.  I really love the wooden church attendance board they hung in their living room.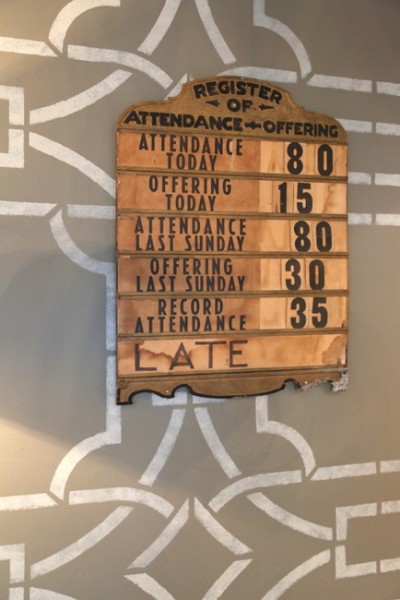 wall stencil by Bella Tucker Decorative Finishes
Every room in their home is a special treat, especially their childrens' rooms: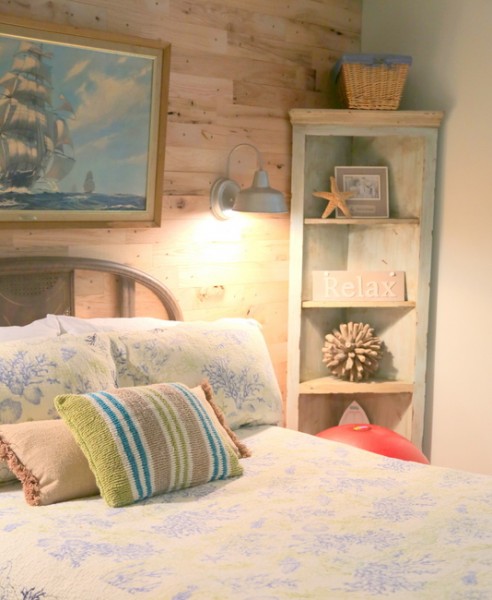 wood plank accent wall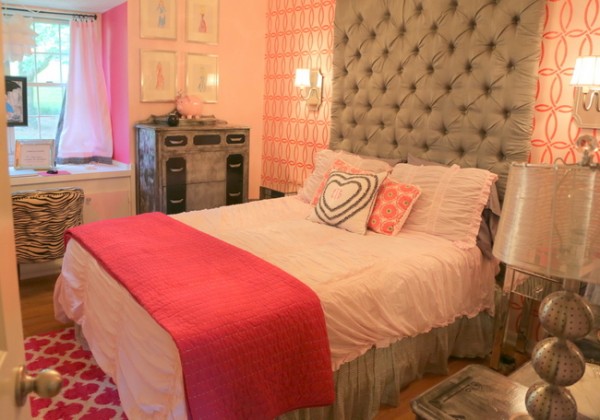 pink and gray teen room
I'm excited to let you in on a great solution Dana shared with us for transforming popcorn ceilings.  Just apply these inexpensive ceiling tiles with glue to simply cover the ugly instantly!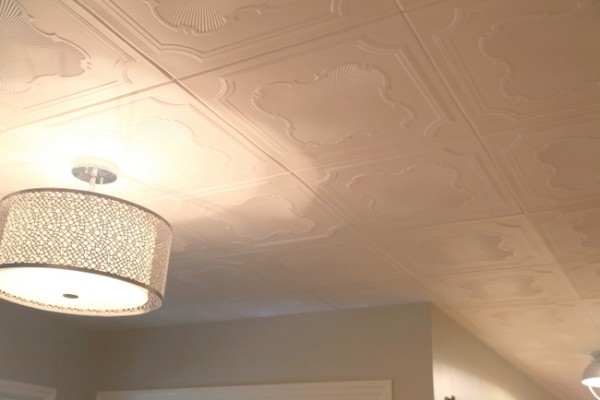 popcorn ceiling solution:  light-weight ceiling tiles
Besides the fabulous house tour, I got to hang out with southern celebrities like Talk of the Town's host, Meryll Rose, and Southern Living's Garden Expert, Carmen Johnston.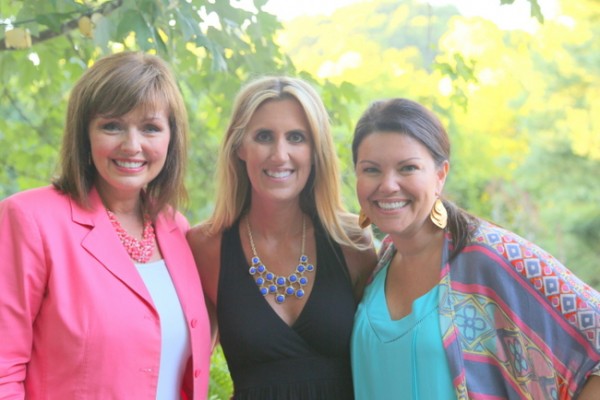 Meryll Rose, Kristie Barnett, and Carmen Johnston
I also met blogger Lesley Warren of Chaotically Creative, who worked with Dana Tucker and Nancy McNulty to put together the Nashville Lifestyle Influencers first event.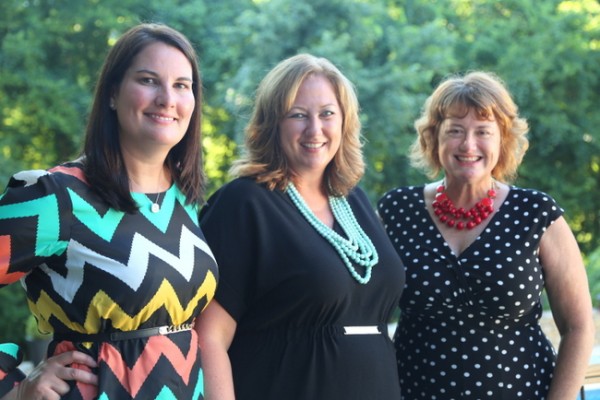 Lesley Warren, Dana Tucker, and Nancy McNulty
Meeting and sharing with other creatives in your field is a great way to recharge and gain new inspiration, don't you think?  Voting for The Tennessean's Toast of the Town poll ends Tuesday. I'm nominated for Best Interior Decorator, and I'd love your vote – you can vote for me two more times – today and tomorrow.  Thanks so much!