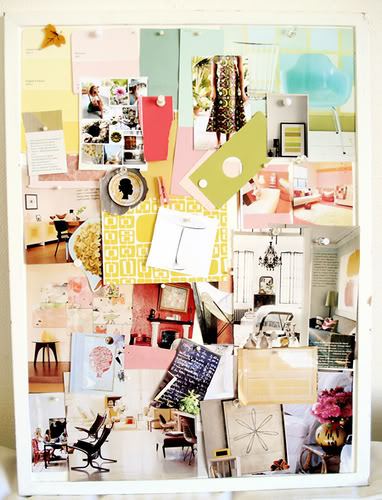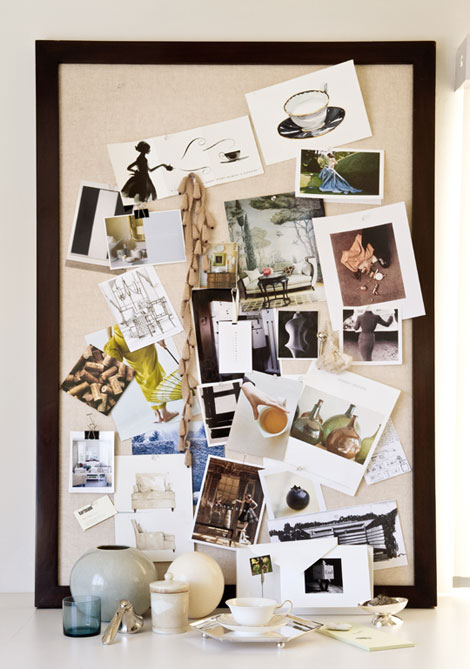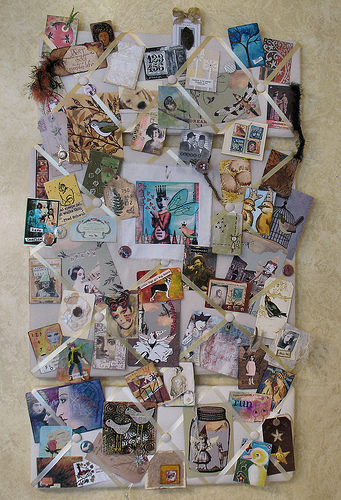 Well, I'm sure most of you are familiar with inspiration boards.  Some people use them for gathering memories, for planning a wedding, or for motivation to achieve goals.  Creating inspiration boards is a common practice in the interior decorating world, as well as many other fields of artistry.  Making your own inspiration board gives you a special place just for you to remember the things that inspire you.   You can use anything that can be tacked – photographs, color swatches, fabric, objects from nature, words or phrases – anything that inspires you.  
Below is the first inspiration board I ever did, from the first paying decorating gig I ever did.  This lady wanted her bathroom ripped out and completely redone.  And she actually did everything I suggested!  I think the inspiration board helped her to visualize what I had in mind.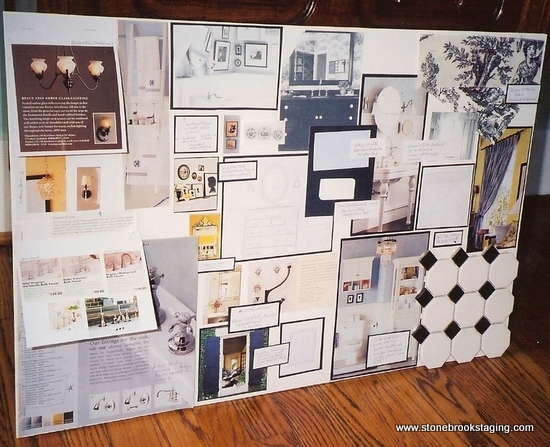 This is my inspiration board in my office – it's mainly about my career and design goals, but it touches on other themes that are important to me.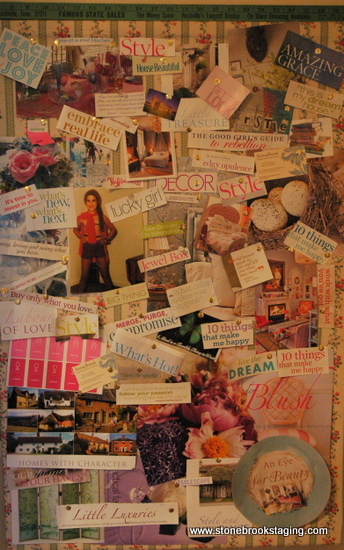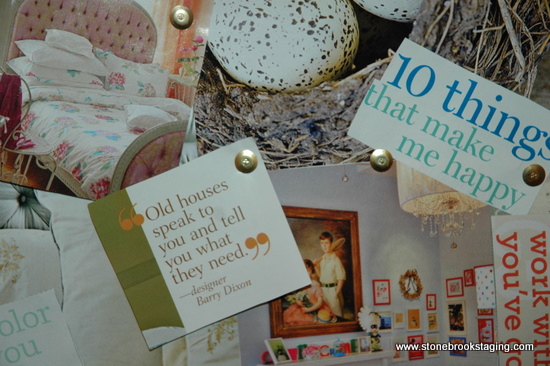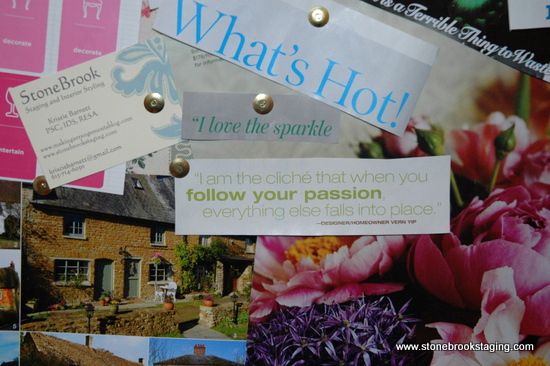 Maybe it's time you start your own inspiration board.  And let me know if you do – I'd love to hear about it!
Photo Credits:  TravelingOx via SimpleMom, Barbara Barry via DesignMuse,  Flickr, Me.
Share this Post