I'm so excited and honored to have TWO of my design projects featured in the latest issue of Gatherings Magazine! This is my favorite issue yet (and not just because my work is featured, really!).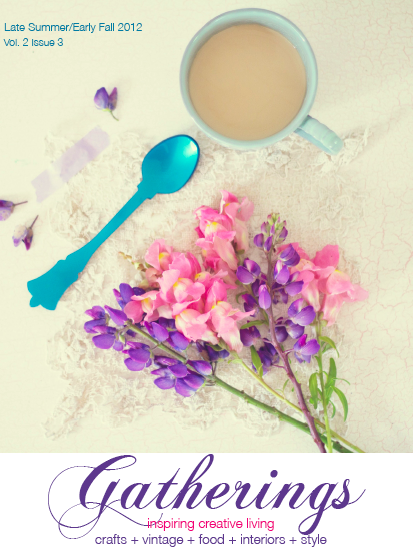 Latest Issue of Gatherings Magazine
These two projects couldn't be more different in style.  The room below is one I worked on a couple of years ago now.  My client wanted an urban farmhouse vibe in her formal dining room.  The mix of seating – slipcovered wingbacks, wood side chairs, and an outdoor bench – made this room so much more interesting and welcoming than before.  Heather Spriggs Thompson worked her magic on the ceiling and on the wainscotting of this room, creating the look of tooled leather with paint.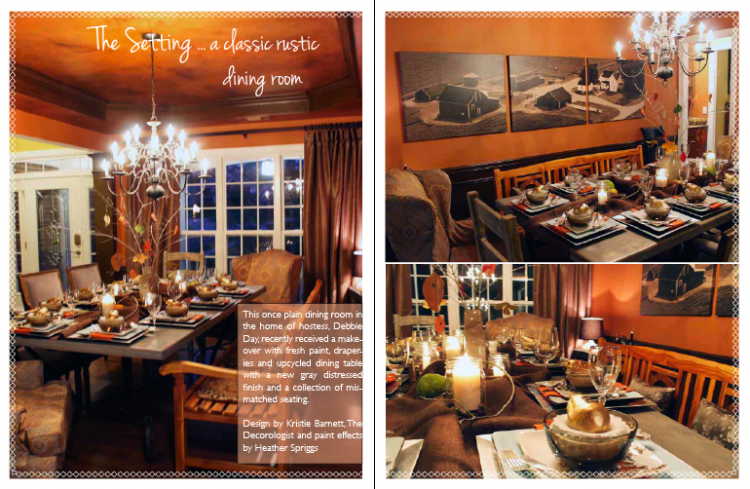 Rustic Dining Room by The Decorologist – Decorative Painting by Heather Spriggs Thompson
My other work featured was the seaside makeover of a traditional suburban home.  I love the photography on this one, and Gatherings features parts of the home you haven't seen yet.  Heather also did the faux finish on the fireplace that absolutely made the room!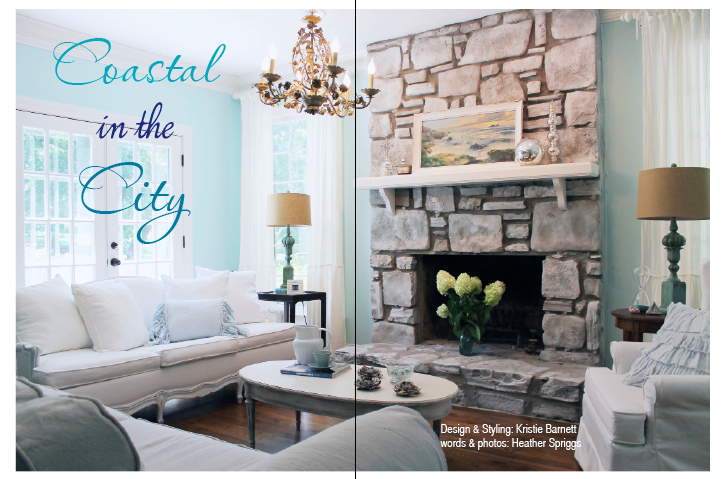 Full Feature in Gatherings Magazine
You definitely need to check it out, along with the rest of this beautiful magazine.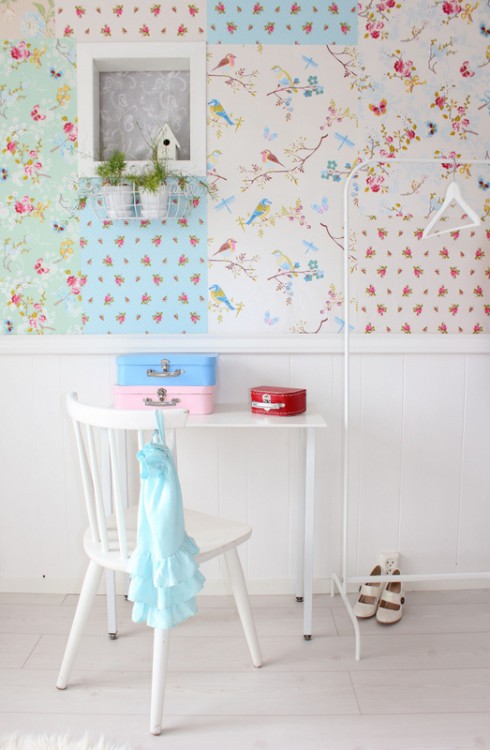 image from Gatherings Magazine
I am headed for the beach this weekend, just hoping for sunny weather.  See you all next week!