Benjamin Moore's 2013 Color of the Year is Lemon Sorbet 2019-60.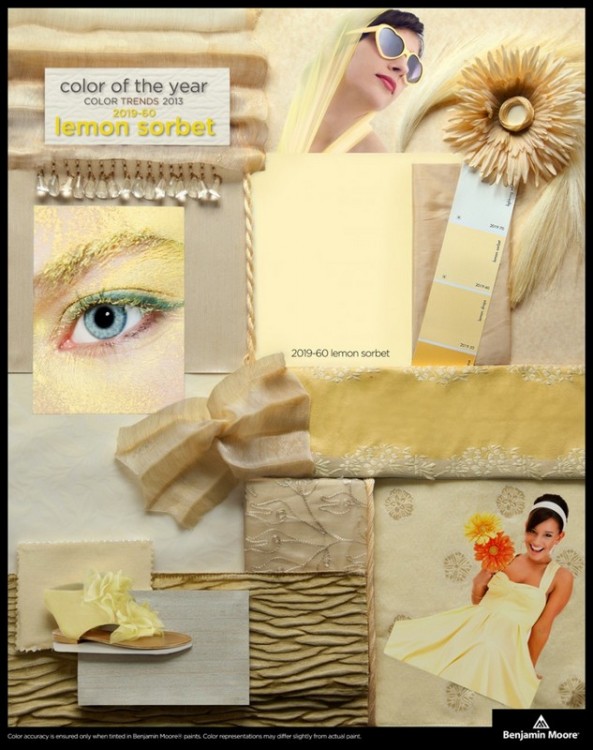 Fresh off the heels of 2012's top pick, Wythe Blue, Lemon Sorbet is a fresh optimistic color that works well with other popular clean colors.  Notice this is not the yellow-gold popular in the late 90's and early 2000's – it's a crisp, clear pastel yellow.  Here's an example of the color in a child's room: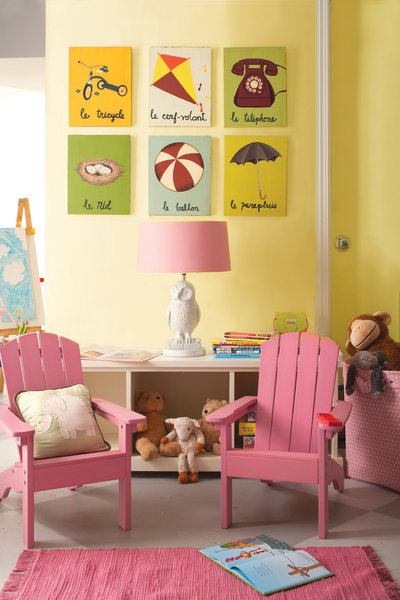 Chicago Tribune
 "It's the perfect partner for the emerging palette of freshened, polished pastels that promise to be favorites in the coming year. Additionally, it's the ideal transition color as we move from the more vibrant spectrum and mid-to-deep tone hues that we've been experiencing in home furnishings and fashions." explains Sonu Mathew, Color Chats writer and Benjamin Moore's senior interior designer.  Click here to read the entire Color Chats article.
I think it pairs well with watery blues and greens, like the updated surf-and-sand palette I posted the other day on The Decorologist Facebook page: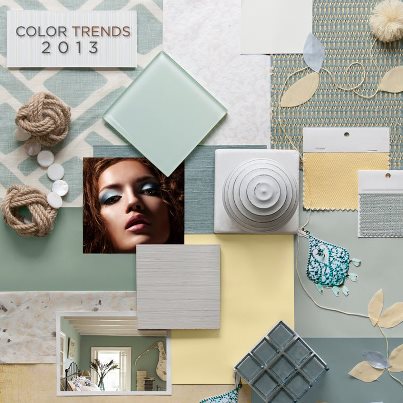 Benjamin Moore 2013 Color Trends
So does this mean you slather this exact yellow color on your walls?  The Decorologist would advise against it – this clear color will read lighter and brighter once up all over your walls.  It's a bit too clear, almost fluorescent to use as a wall color in a living or dining room.  Instead, check out Windham Cream HC-6, Weston Flax HC-5, or Philadelphia Cream HC-30 as more livable alternatives.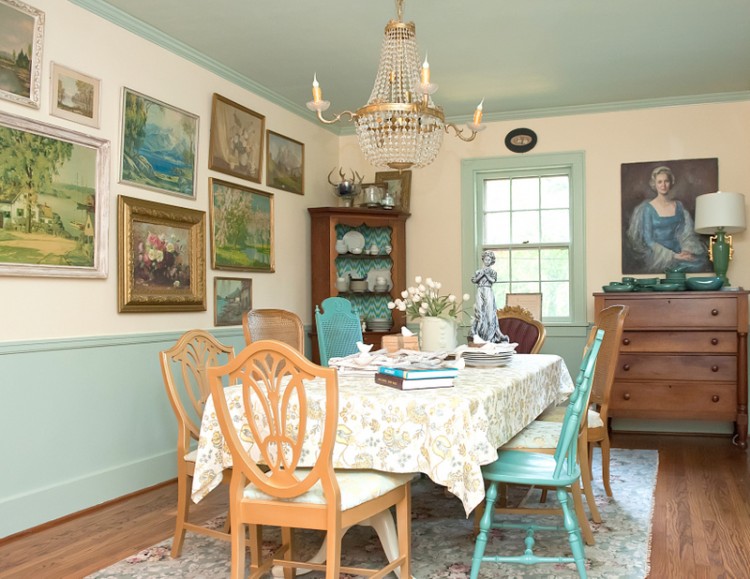 The Decorologist's Weston Flax Dining Room – Photo by Melanie G Photography
I'm dying to know what YOU think about Benjamin Moore's 2013 Color of the Year!
Share this Post