A palette of white can lift the spirits and soothe the soul. Whether you agree or need some convincing, you should check out the latest issue of Gatherings Magazine. The White Issue is now available for FREE online.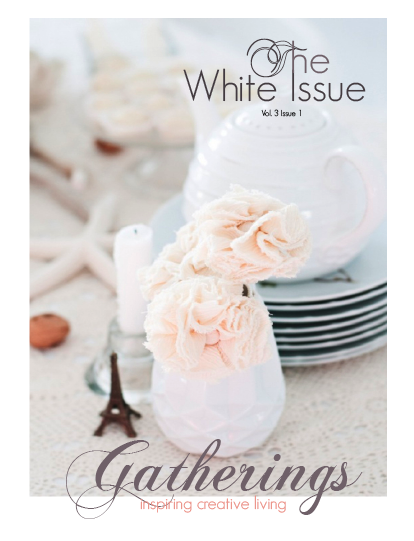 The talented creator of Gatherings Magazine, Heather Spriggs, gathers inspiration in white from Norway to Nashville and shares the beautiful images in her latest issue. One of the homes she features in this issue is that of my friend and client, Christiana. I helped Christiana create a paint color palette of whites and off-whites to make a perfect backdrop for her white furnishings and ruffled linens.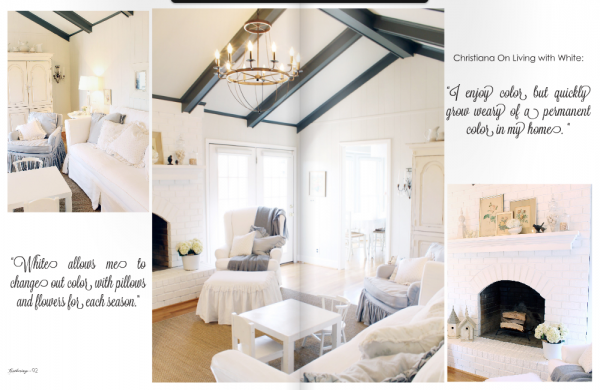 Click here to see more Gatherings Magazine
Christiana specializes in creating ruffled tablecloths, ottomans, and Christmas tree skirts on her popular Etsy store. There's nothing like white to freshen up a space. Could you use a healthy dose of white in your home this January?