I am getting excited about the upcoming 2nd Annual Bella Rustica Barn Sale!   It's the last weekend in September, and the weather should be perfect in middle Tennessee.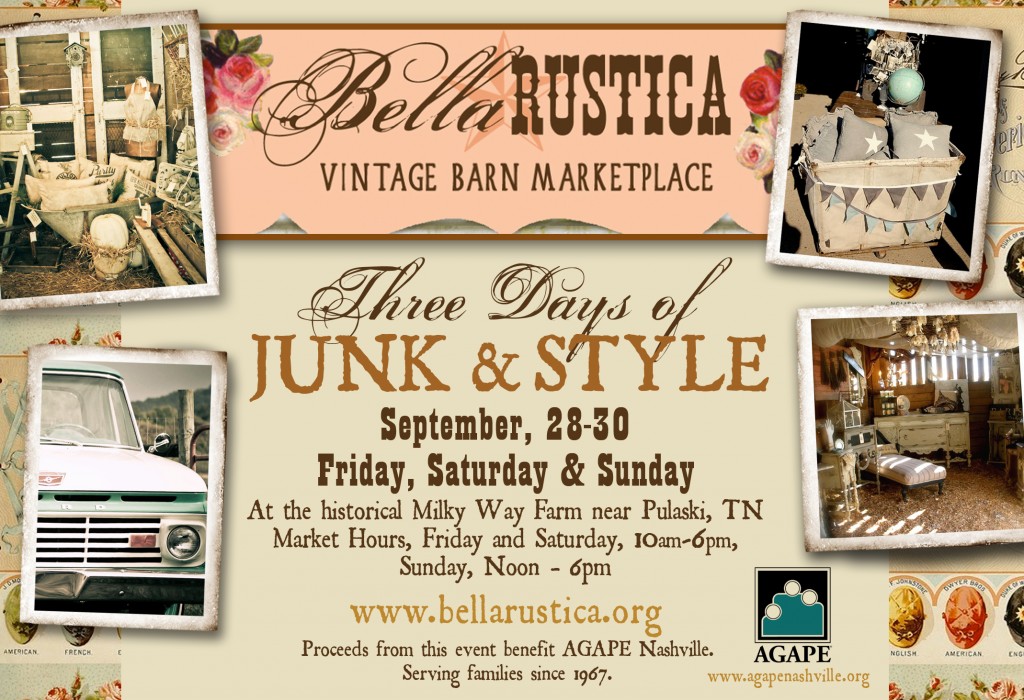 Bella Rustica 2012
I really enjoyed the sale last year when it was held in Franklin, TN.  There were so many interesting vintage and upcycled items for sale – truly something for everyone.  This year it's being held at historic Milky Way Farm in Lynnville, TN which is a longer drive from Nashville, but I'm sure will be well worth it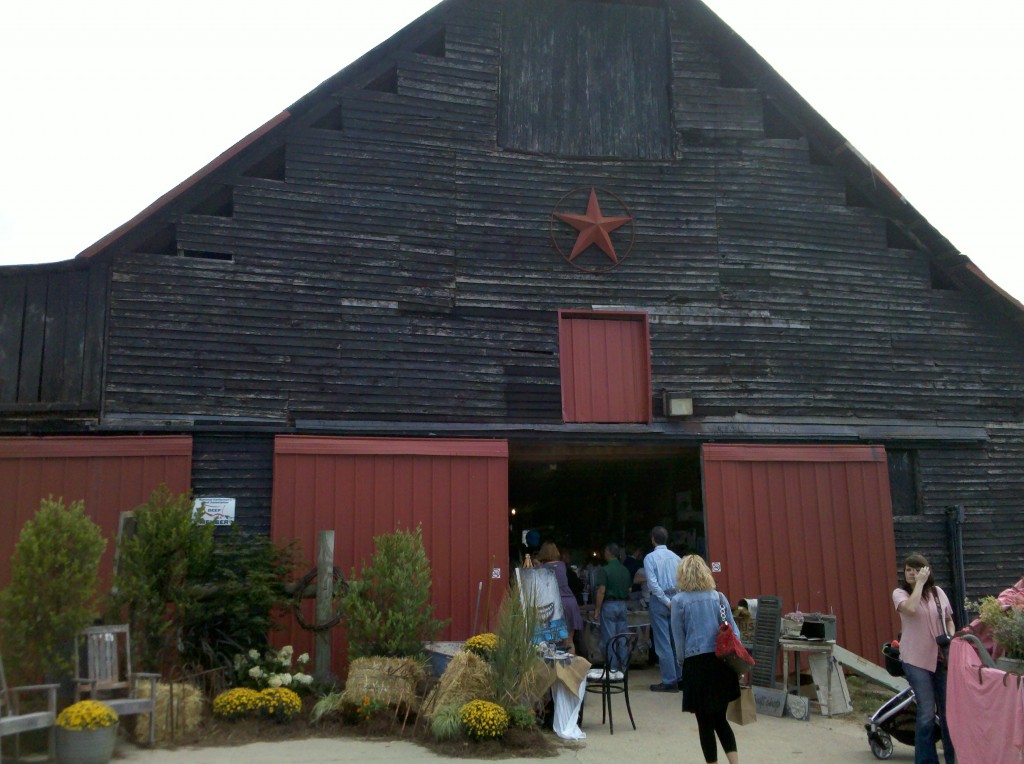 Two of my girlfriends and I are going to make a day of it on Saturday.  We are also going to tour the amazing Milky Way Manor, built by MARS candy founder, Frank Mars. You know I'm a sucker for a historic home tour, and with 25 bedrooms and 25,000 square feet, this one should be a pretty extraordinary.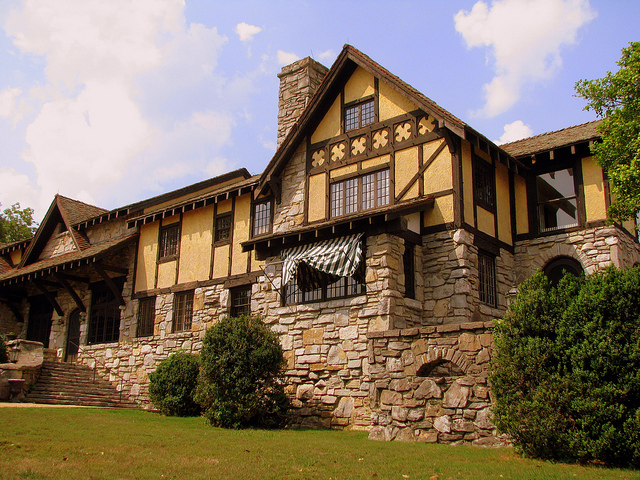 Milky Way Manor
I'm hoping I'll get to meet Donna, of the highly successful blog Funky Junk Interiors.  She's going to be on-hand to do some fun workshops and meet her fans.  I hear she's got a beautiful personal story to share, as well.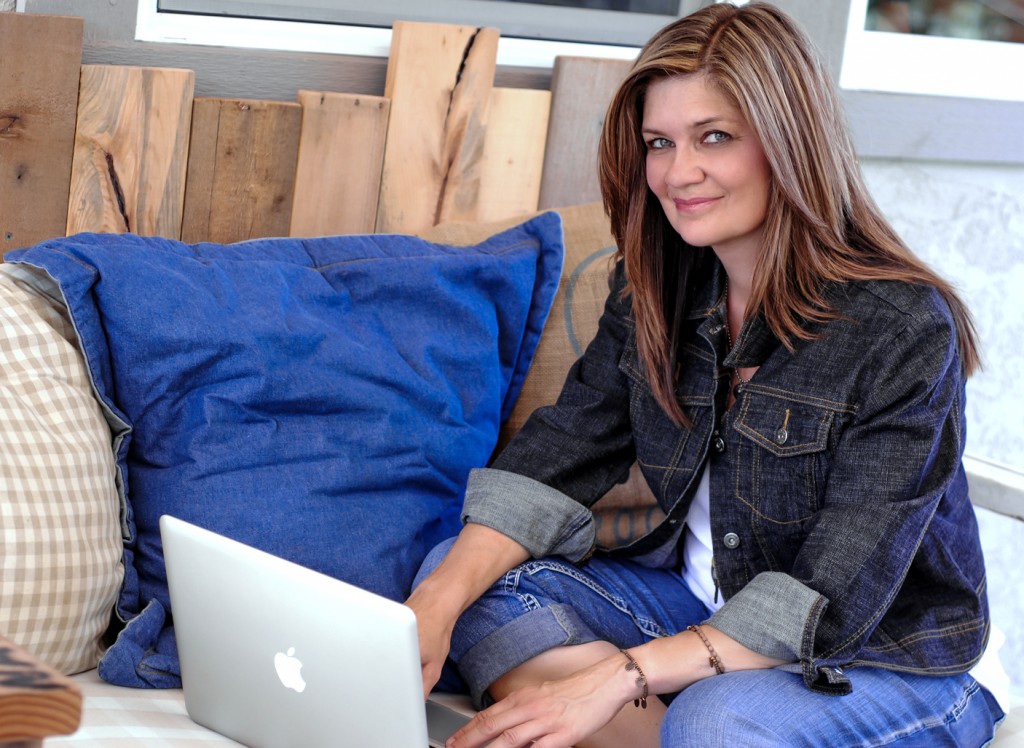 The Event Manager for Bella Rustica sent me Press Passes in the mail today, so I'll be taking photos and sharing with you all the coolest things I find at the sale.  Below is a photo of the things I bought last year.  My favorite is the amazing rhinestone bracelet upcycled from a vintage brooch.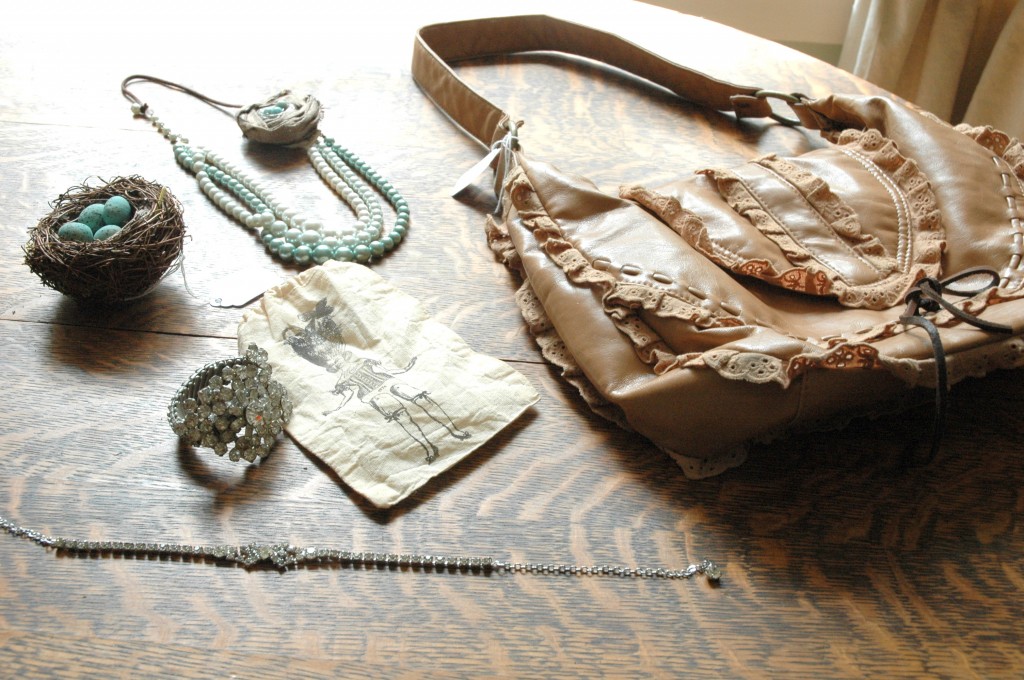 Fun stuff I found at last year's sale
The proceeds of the sale go to benefit AGAPE, a nonprofit faith-based adoption and counseling agency.  It's going to be a great weekend with lots of amazing vendors, with proceeds going to a wonderful cause.  Give me a shout if you see me there!