Did you know that color placement is as important as your choice of colors?  This is something I spoke a lot about in my recent Color Workshop here in Nashville.  You probably know that certain color combinations and undertones of neutrals can appear dated.  But did you know that the way you choose to place color in a room also can make a home looked either dated or current?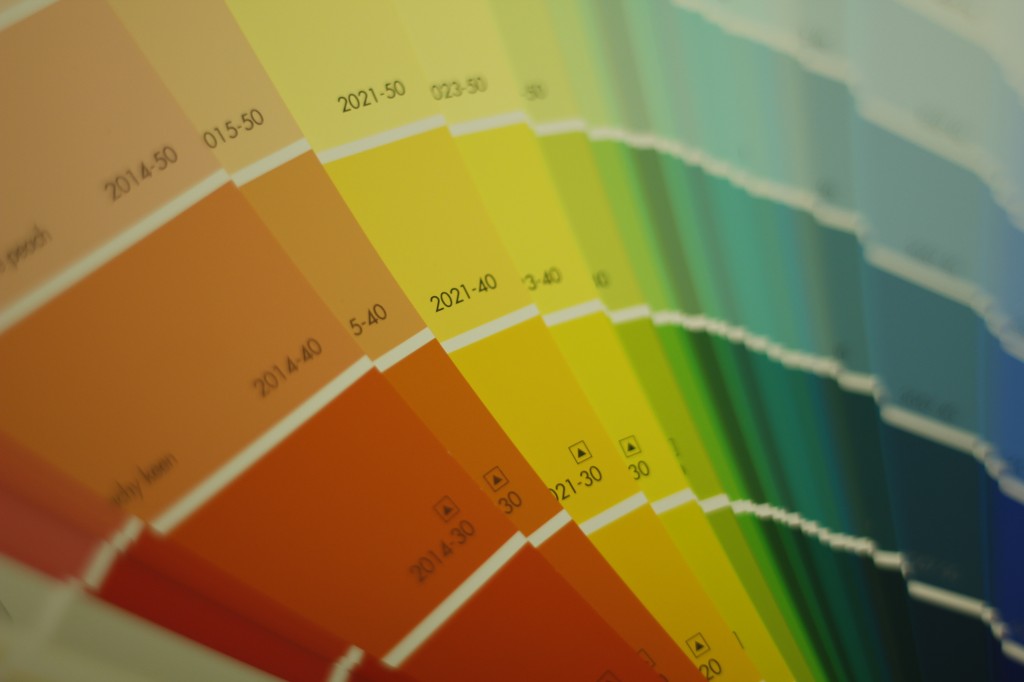 Color Changes Everything / photo by Matt Barker
This recent Brentwood Color Consultation illustrates this idea perfectly.  Let's start with the color placement in the dining room.  When this family recently moved into their new home, the dining room sported two shades of green, above and below the chair rail.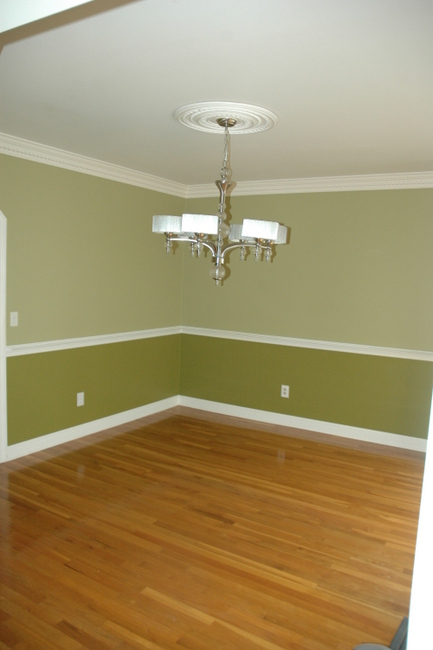 Dining Room Before Color Consultation
Don't feel bad if you have a similar look in your home.  But you should know that this kind of color placement looks a bit dated in 2012.  We chose an on-trend neutral for the walls above the chair rail and painted below the chair rail in the same color and finish as the trim.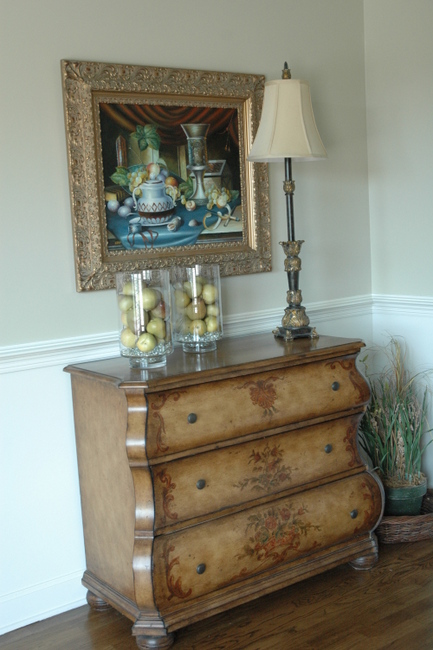 Neutral Walls, Trim Color Below Chair Rail
Then, we put this luscious emerald color on the ceiling!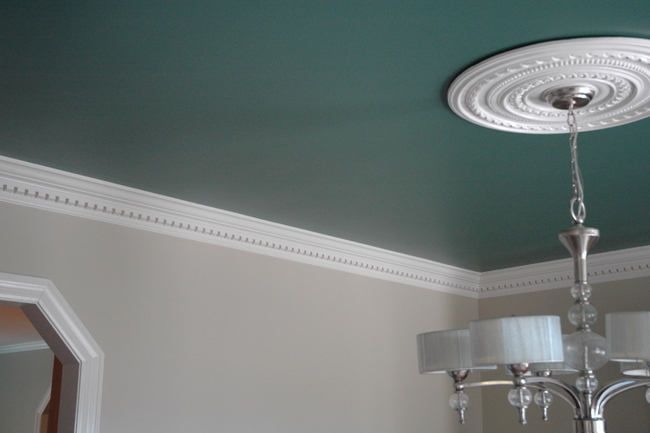 Emerald Green Ceiling
Isn't this a fresh, updated look for a dining room with crown moulding and a chair rail?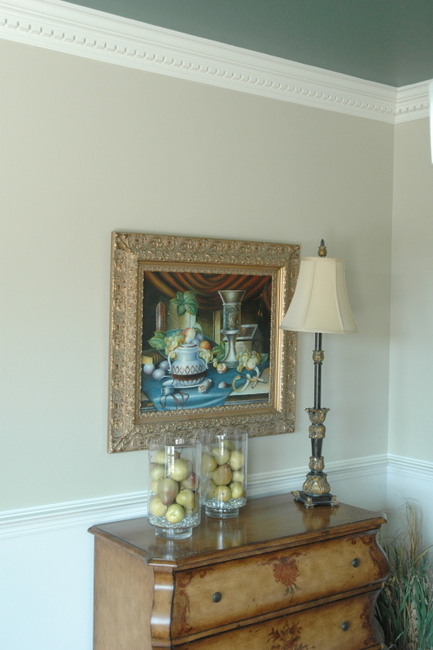 After Color Consultation
Here's the very bossy trey ceiling in the master bedroom.  Yes, we know you are a trey ceiling.  Yes, we see you. Could you quit yelling at us, please???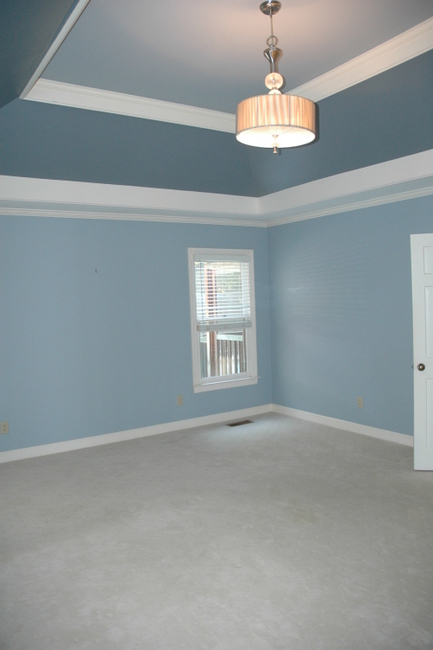 Trey Ceiling Before Color Consultation
A more sophisticated and restful solution:  we chose a pleasing color for the walls only and painted the entire tray out white like the trim.  Another good option would have been to apply a whisper of a color on the flat, uppermost part of the trey ONLY.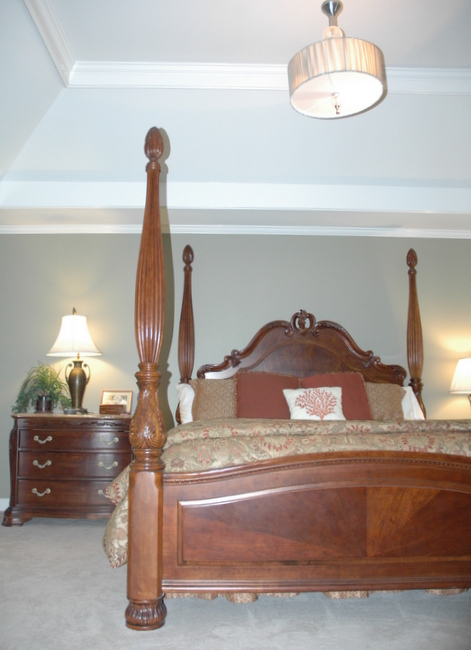 After Color Consultation
Now here's one that drives me nutty:  the ever-popular racing stripe!  This is the before of my client's young daughter's bedroom.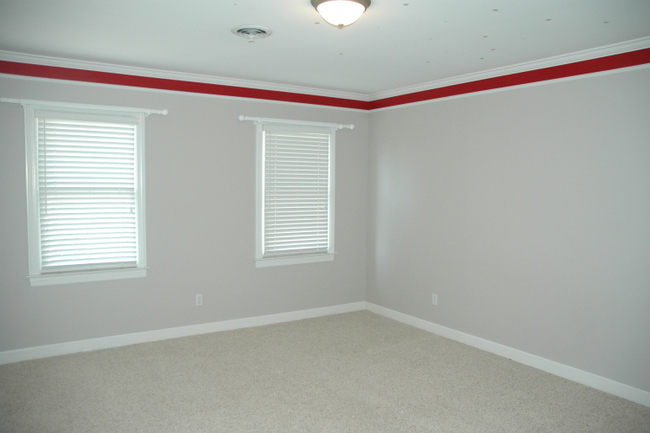 Before Color Consultation
If you have a dropped piece of trim that runs around the top of the room, simply fill it in with trim paint.  Now it looks like one big, expensive piece of crown moulding.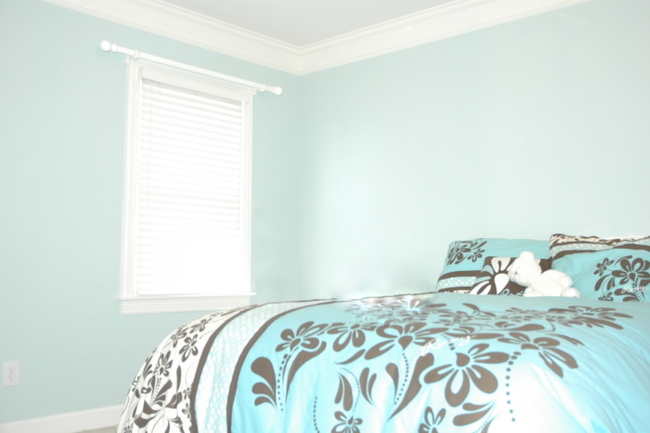 Girl's Bedroom After Color Consultation
Ring, ring, ring!  1988 called.  They want their bathroom back.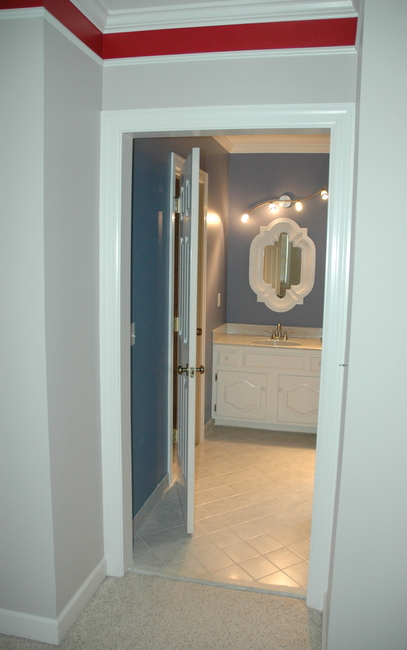 Before Color Consultation
We calmed things down with a neutral that works with the tile, countertop, and carpet from the adjoining bedroom.  Soooo much better.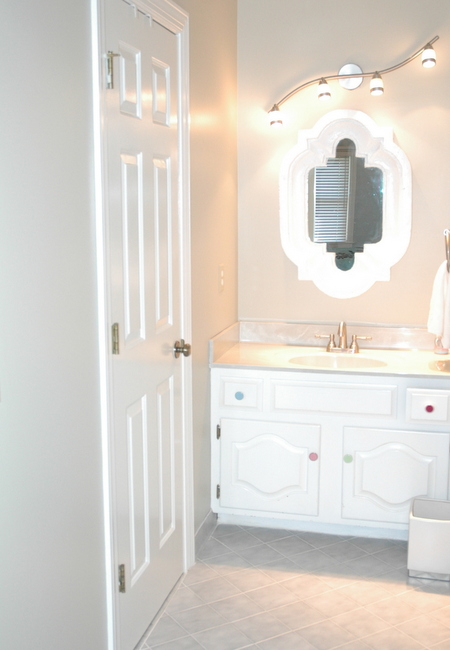 Bathroom After Color Consultation
Can you see how much color placement effects whether a space reads dated or current?  The Decorologist thinks it's as important as the color itself!  If you need help with choosing colors or color placement, check out my Color Workshop Video here.