When people hire me to do a
paint color consultation
for their home, they are typically looking for very different colors than what they currently have.  Occasionally, I encounter a space with fixed elements that demand a certain color, but the room is painted a
wrong version
of that color.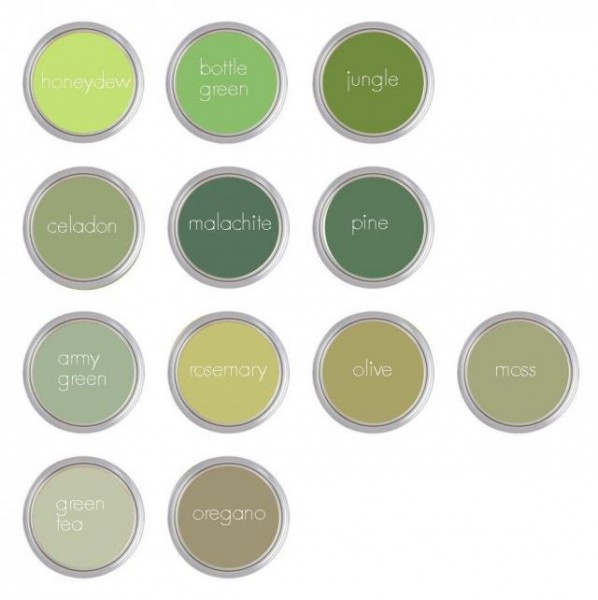 Some people (including me) are more sensitive to subtle color differences than most – so I'm not sure how many of you will pick up on the difference here.  But here we go.   Here is the email I got from my client last week:
"It has been so long that you probably don't even remember me – maybe the long drive out here, though. Your suggestion of painting my den (a different version of green) changed how I felt about my house. I felt paralyzed at first because of the ugly tile and the green tiled fireplace. Now, I LOVE IT!!!! . . . I did have to compromise on the puffy couch for my husband but I got the patterned chairs that I really wanted . . . This email was sent to brag on you and how much you have inspired me in your visit and your blog.  Thanks again. -D"
Actually, the previous paint color wasn't bad at all. But it didn't create the effect the client wanted in the room. The sage and hunter green colors looked like they had been done in the early 1990s, but removing the dated floor and
fireplace
tiles was not an affordable option. The main issue here was that the homeowner really disliked the whole vibe of this space because the color wasn't
"just right."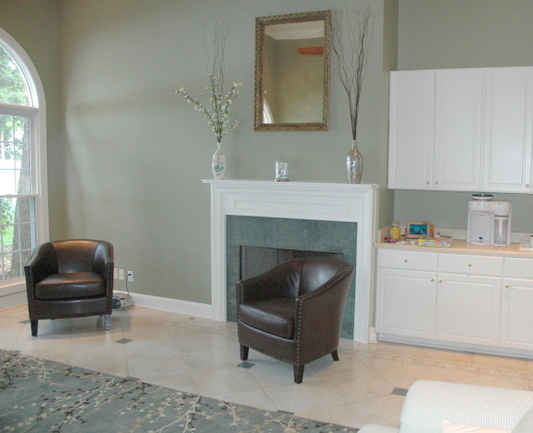 green living room before
So I found what I believed would be a better option.  I must tell you, I don't think my client was into it to begin with.  But as you read above, she went with my recommendation and then she got it.  Ok, now really pay attention to the way the new wall color makes the fireplace surround read.  So much better, right?  This darker gray with both green and blue undertones looks much more sophisticated and makes that surround and the tile floor look amazing. And the new curtains and chairs tie in beautifully.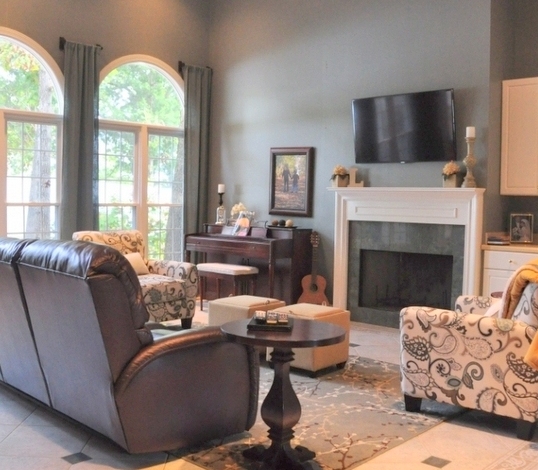 better green paint color 
This is a "before" from the other side of the room: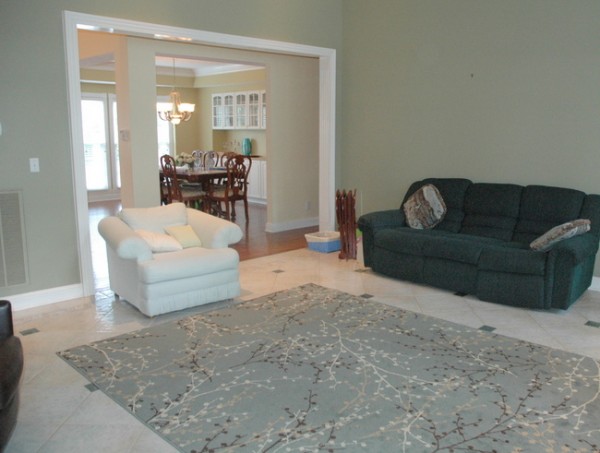 living room before 
Let's take a look at the room with the updated wall color: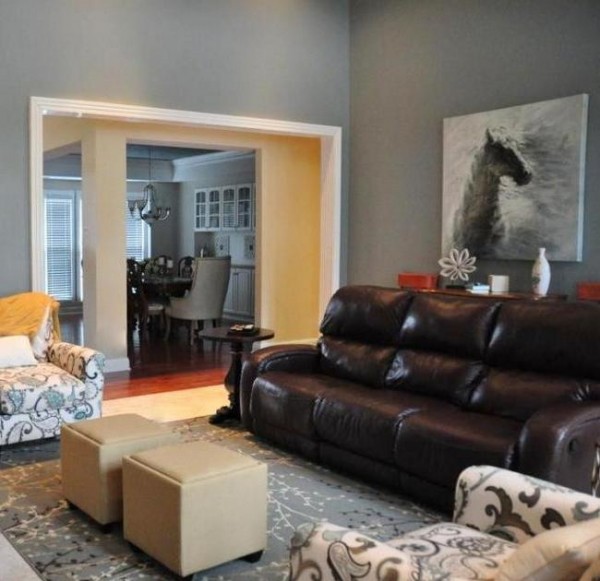 living room after
Can you tell what a difference a subtle change in color, even when it's in the same color family, can make?  I really think that many paint color mistakes are just a bit "off," which can make all the difference in the look and feel of the whole space.
If you want to learn how to choose the right paint colors for your home, check out my Color Workshop Video
here
.