I always say that the proper paint color placement is as important as the actual paint colors you choose, in both interior and exterior applications.  Here's an example of an exterior I recently specified colors for: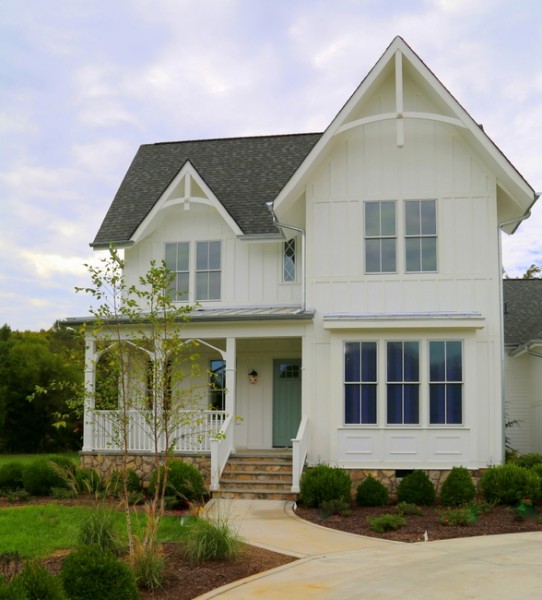 new Franklin, TN upscale farmhouse
Here's the "before" of the beautiful new build in Franklin, TN, where we chose a paint color palette for both the exterior and interior.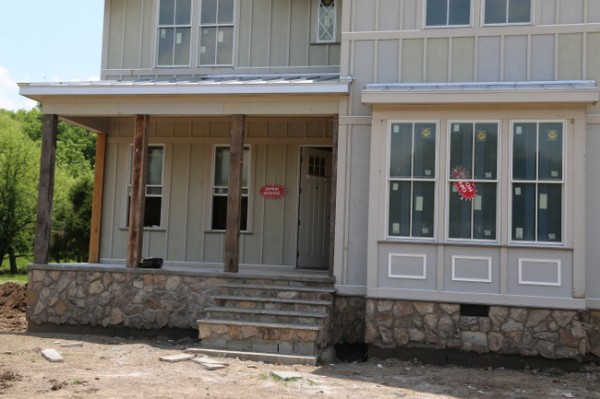 before
The "after" is a classic but fresh gothic farmhouse.  We chose a perfect white for both the trim and body of the house to create a calm, cohesive exterior, punctuated by a front door in duck-egg blue.  The stone foundation anchors the house nicely.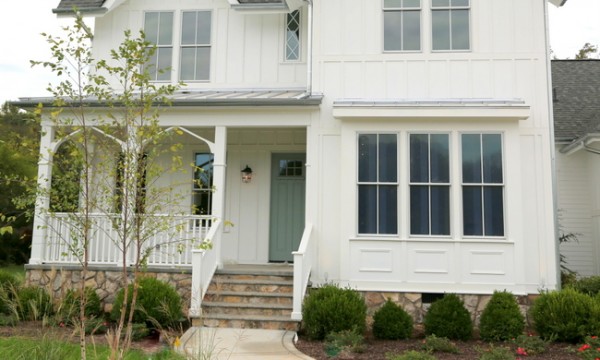 I love this part – the wood on the porch ceiling was "white-washed" with a watered-down light blue paint we chose for that element. It looks a bit like a pickled finish, and looks perfectly lovely with the greeny-blue front door.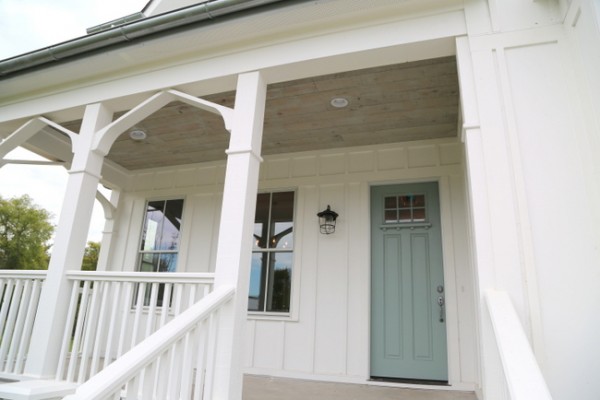 Here's the "before" of the front facade again: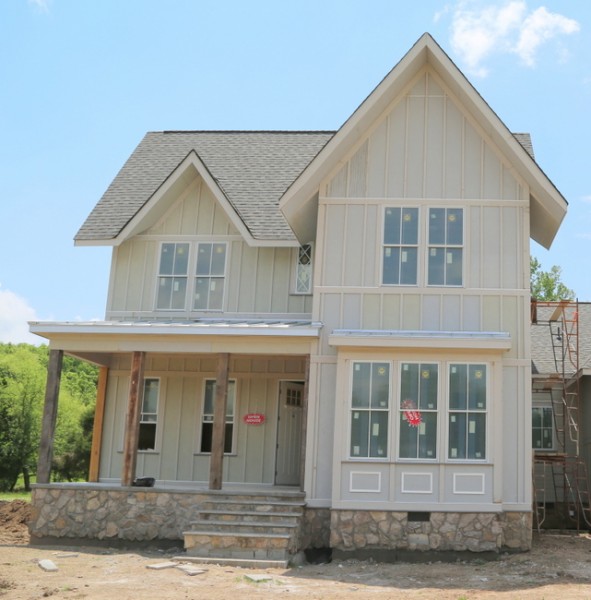 If the trim and body had been painted out different colors, it could have become really busy, really quickly.  Choosing to paint out the same color white makes the house stand out in its wooded landscape, while keeping it clean and classy.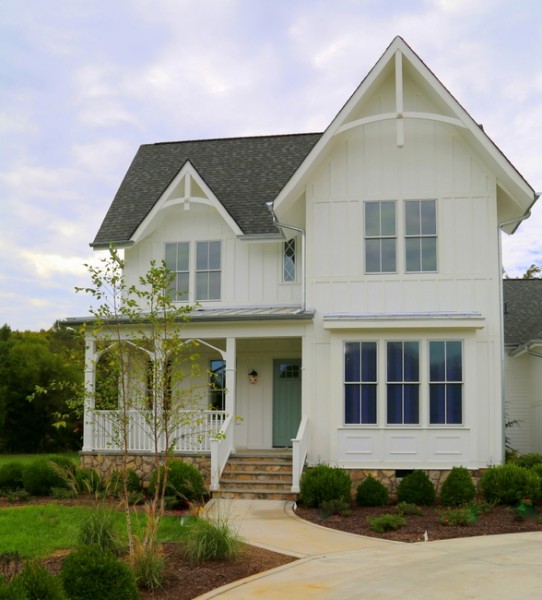 Sometimes this Color Girl has to go with white to get it right!  It looks like a house right out of a storybook.  Will you stay tuned to see what colors I chose for this home's interior in my next post?