What would you consider painting black?  Perhaps surprisingly, black-painted windows draw your eye to the landscape beyond – more so than if the window were painted white.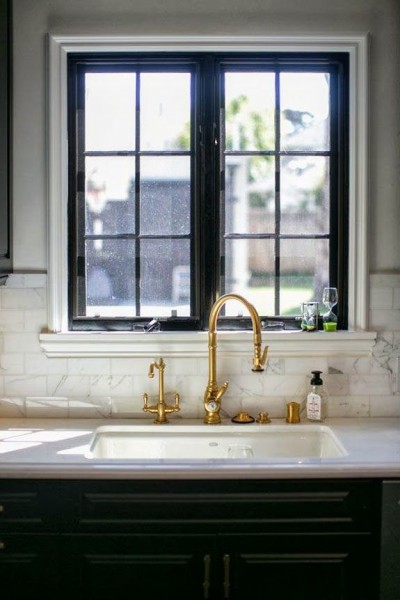 I'm working with a client whose trim throughout the house is currently dark expresso.  It's really just too much dark color in a house with limited natural light to begin with.  The new paint palette will change the trim to a soft white, but the window and window mullions will stay dark like you see in the photo above.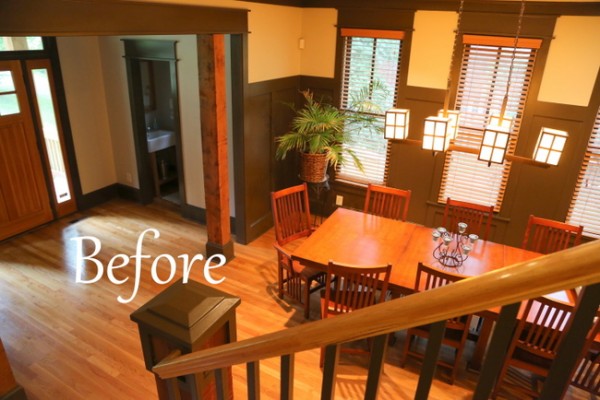 I am working with another client who just moved into a new home with great bones but no color.  It's difficult to see with all the boxes, but there is a beautiful black marble surround on the fireplace in this front room of the home.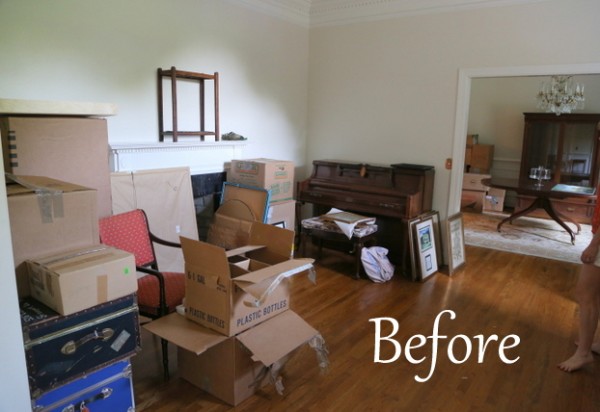 The ceilings are 10+ feet and there is good natural lighting in this space. This particular space will be a music room, housing a piano and some seating for intimate gatherings of girlfriends. This is the paint color palette we decided upon a few weeks ago.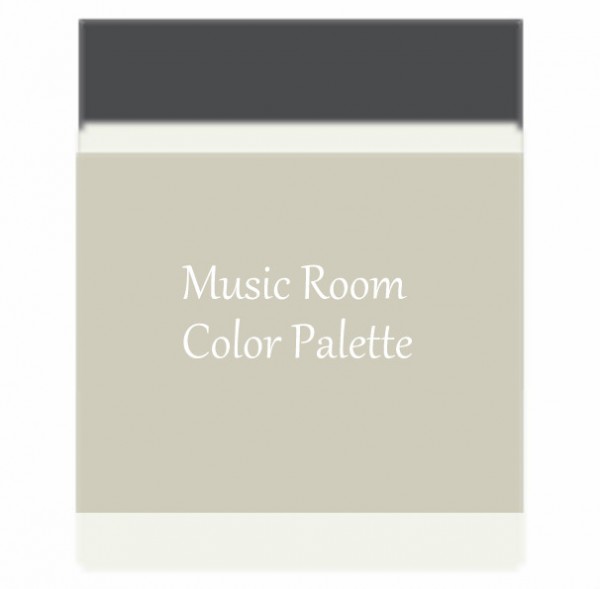 Soft black will be on the ceiling with a warm white trim and beautiful neutral on the walls. The dark color on the ceiling will like night sky, and I can't wait to see it. Very sophisticated, but not at all overwhelming.  Would you dare? It's going to be FABULOUS.
In just a few short days, I'll be instructing my first 3-day Expert Psychological Staging™ course where 23 attendees will change the course of their lives and careers, and I'm so excited!!!  Just a few more things to get finished up, and we'll be ready for this pioneer class of Expert Psychological Stagers™ to make their mark in the field of home staging.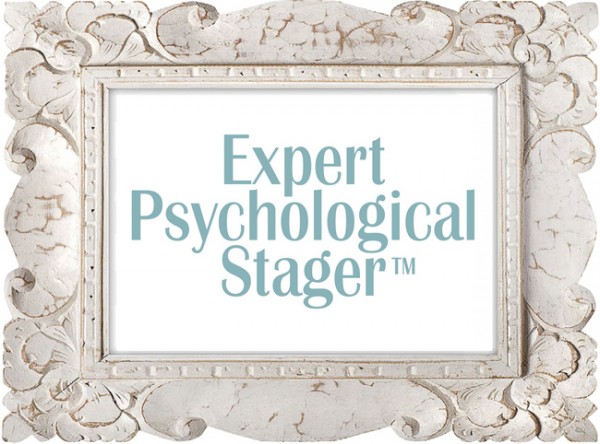 For me, home staging was the gateway into the field of decorating and design.  I'm so excited to help others begin or further their journey into the world of home staging and interior decoration.  If you are interested, our next home staging course will be in January. Just send a message to my assistant at allison@thedecorologist.com to get on the waiting list for sign-up.  We'll be opening registration up within the week for January 29-31, 2015!