My client just downsized into a tony townhouse in Nashville and moved a good deal of the furnishings from her former, much larger home. This ottoman/coffee table was the perfect size for her living room in the previous home.  In the smaller space, it dominated the entire room (and not in a good way).  It is a custom piece, and not inexpensive.  What to do?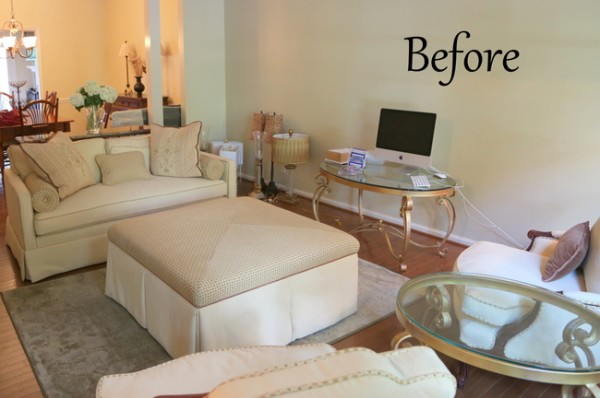 As it was, the skirt made it feel larger and heavier than the space could handle. I knew that if you could see the floor beneath, it wouldn't feel as large.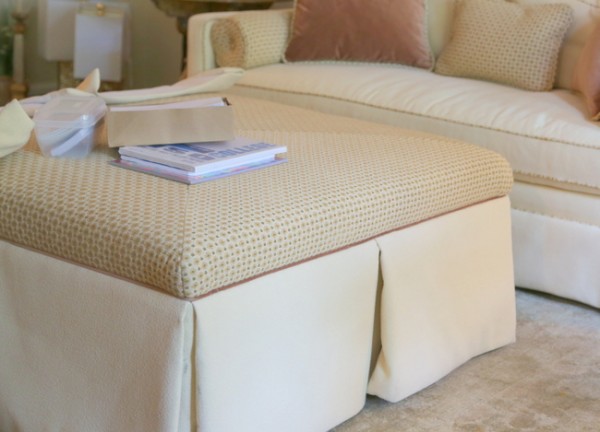 So we took a peek beneath.  Thankfully, the legs were wooden and nicely stained.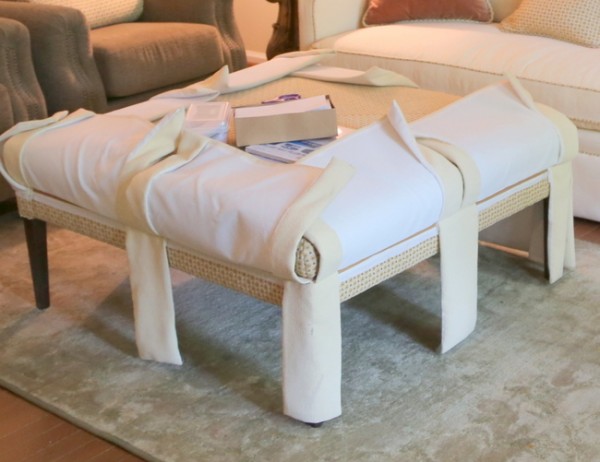 I learned a trick while staging hundreds of homes for sale over the last ten years:  unbroken floor space always makes a room appear larger. That's why I recommend leggy furniture in small spaces and prefer to skip bedskirts – even that little bit of extra floor space you can see without it makes the space feel open and bigger. There were about two thousand staples that had to be removed, but the end result was worth it: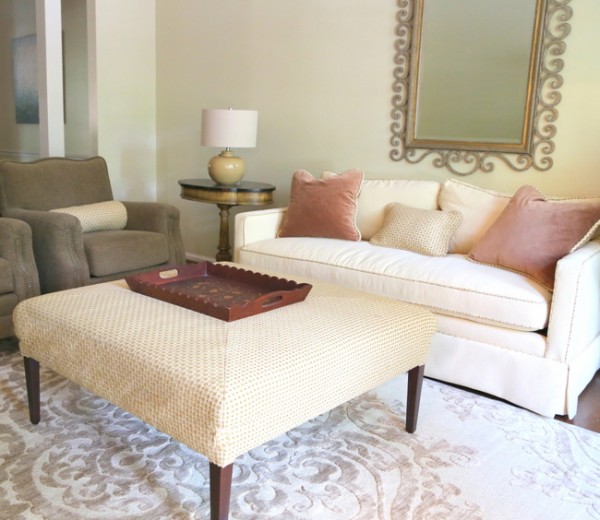 Do you have furniture that's not working for you?  Don't just get rid of the piece – think outside of the box.  It might save you enough money to buy a new rug instead – which is what we did here!
To get more free decorating tips and tricks from The Decorologist, subscribe to emails here.