Having grown weary of her boring home, this sweet gal from Las Vegas contacted me about helping her wave bye-bye to her builder basic kitchen.  After this happy result of a living room eDesign and Color consultation with The Decorologist, my client in Las Vegas is ready to move on to Phase 2 of her home design project.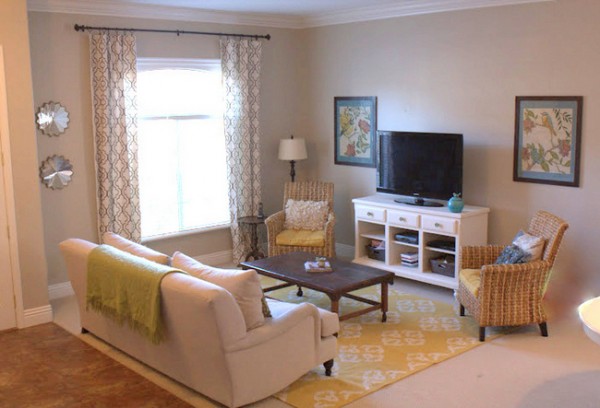 Living Room After E-Design 
Phase 2 is her kitchen edesign, which is quite a larger project than her living room.  Let's take a look at her kitchen and adjoining breakfast room. Builder basic, right?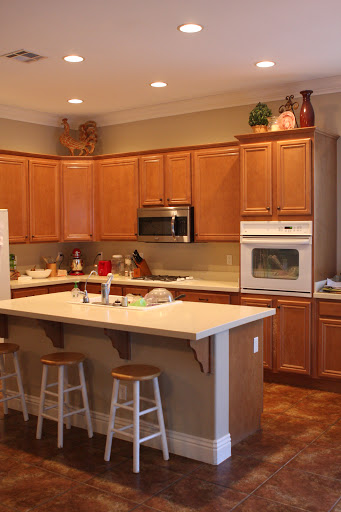 Kitchen Before
She's open to painting those orangey cabinets and is looking for a better use of the space overall.  This room is not only about cooking and eating.  It's homework and craft central, like it is in many of our homes!  It definitely needs a large piece of furniture on this long wall to warm up the space and add functional storage space for the family.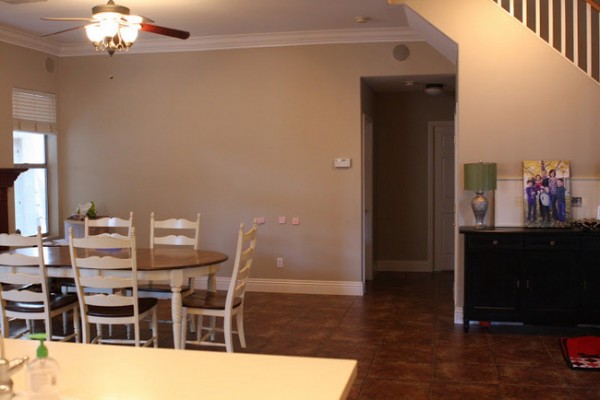 Breakfast Room Before
She is perplexed as to what to do with that strange fireplace/bookcase with the window above it in the breakfast room.  Painting it all out black to tie it into new wrought iron light fixtures is a great start.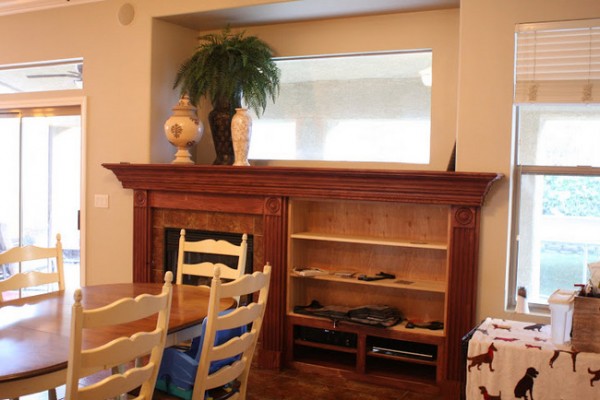 Fireplace/Bookcase/Window Before 
Her family REALLY lives in this space, so it's time to make it a place worth spending time in!  So, here's a peek at the design concept created in Olioboard:  a cheerful kitchen edesign for a young family who just want to hang out together and have fun.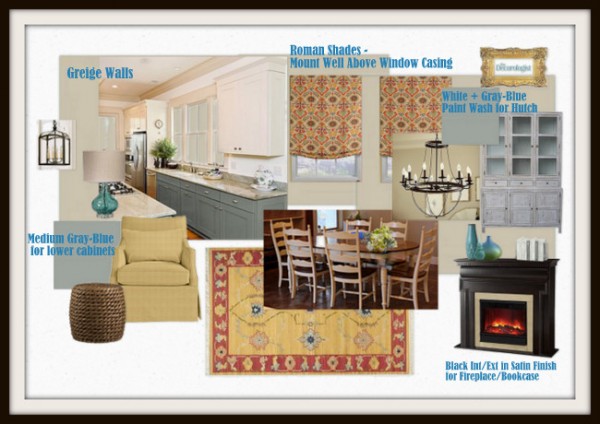 Kitchen Design Inspiration Board
Wave bye-bye to builder basic!  Mixing in painted finishes, colorful fabrics and rug, and new lighting will give this entire kitchen a fresh start.  I can't wait until this makeover is complete! Do you think you could have fun in a family kitchen like this?