I have worked with 5 different clients just in the last few months who have the same decorating dilemma:  the dreaded corner fireplace!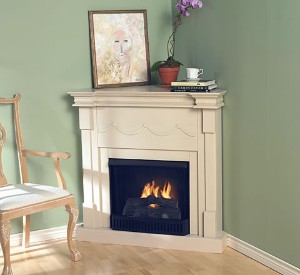 Decorating Dilemma:  The Corner Fireplace
Don't get me wrong – it's a perfectly lovely piece of architecture, but it can be difficult to figure out how to arrange furniture in  a room like this: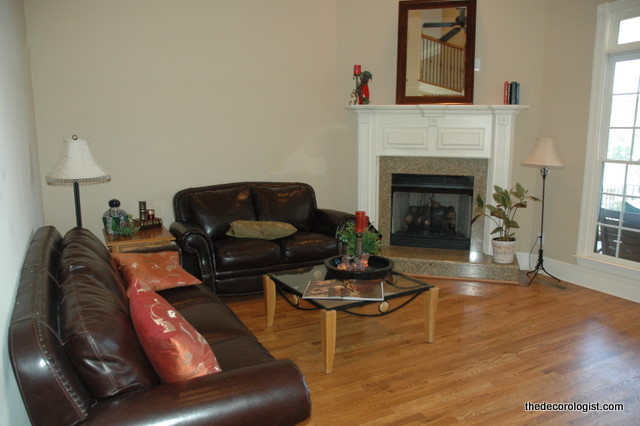 Living Room Before
You may not believe how simple the answer is to this dilemma. You just need to align the seating area with the fireplace, like this: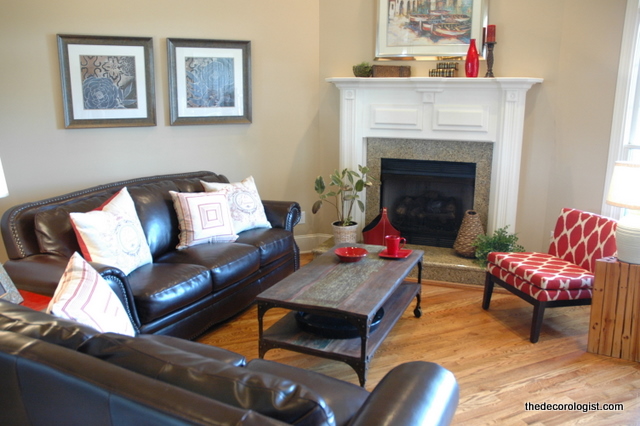 Living Room After
The fireplace – no matter where it is – is the architectural focal point of any room it is in.  So you have to address it, pay attention to it, orient towards it – or else the room ALWAYS looks "off."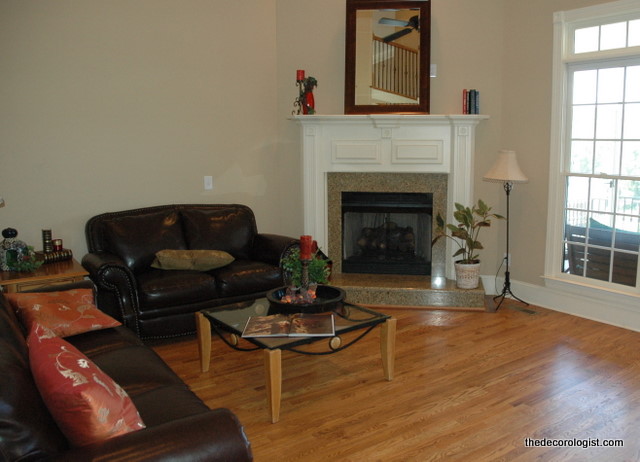 Living Room Before
Doesn't this arrangement just feel better?  I placed the shorter sofa directly across from the fireplace, and the longer sofa at a 90 degree angle to it.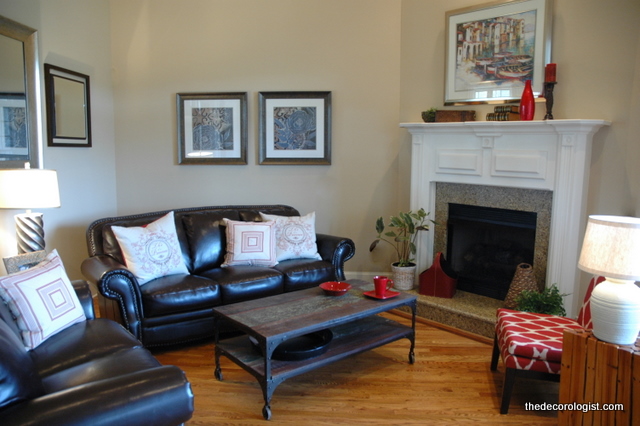 Living Room After
The first thing I always address in my clients'  homes is the furniture arrangement.  And this set-up doesn't feel very inviting or cozy, does it?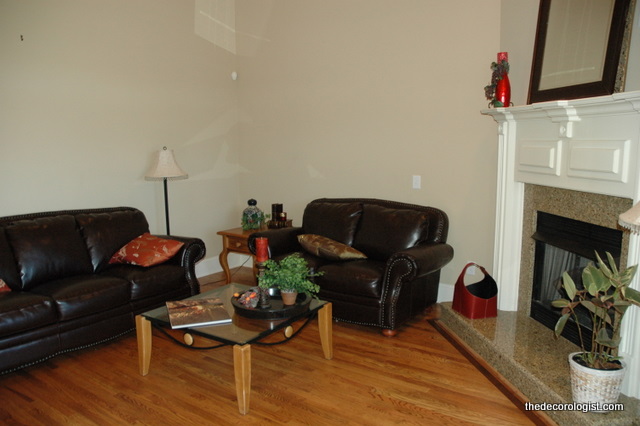 Living Room Before
Proper reorientation of the furniture is followed by proper art and accessory placement, which makes the space feel peaceful and welcoming.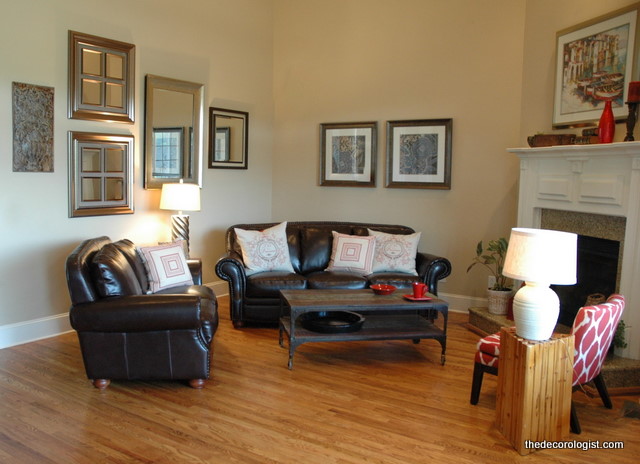 Living Room After
If you need help addressing the unique architecture of your home or in your clients' homes, I have instructional videos that can help! Click on images below to find out more: