If you have a hanging light fixture, you need to consider a ceiling medallion.  It may be just what you need to add a little something architectural to your ceiling – to create a finished look.  Particularly if you have a chandelier with crystals.  I painted mine out the same color as my trim and ceiling – Benjamin Moore's Prescott Green HC140.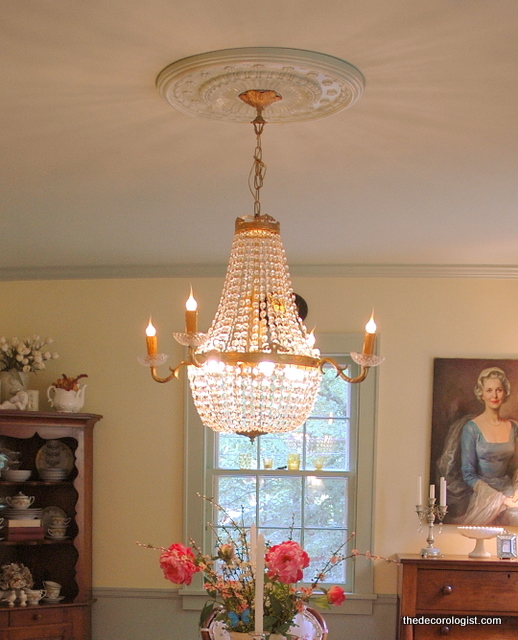 My Dining Room Chandelier and Ceiling Medallion 
There are all kinds of medallions available, from plastic to plaster.  Even the plastic-paper kind from Home Depot can look fabulous – you can't tell the difference from so high up.   You just need to make sure the medallion fits the look of your space and works with the style of the room.  Paint them out your trim color, even if your trim is white – your trim color probably isn't the same white that the medallion comes in, and you don't want the medallion to feel stark, stick out too much, or scream plastic-y.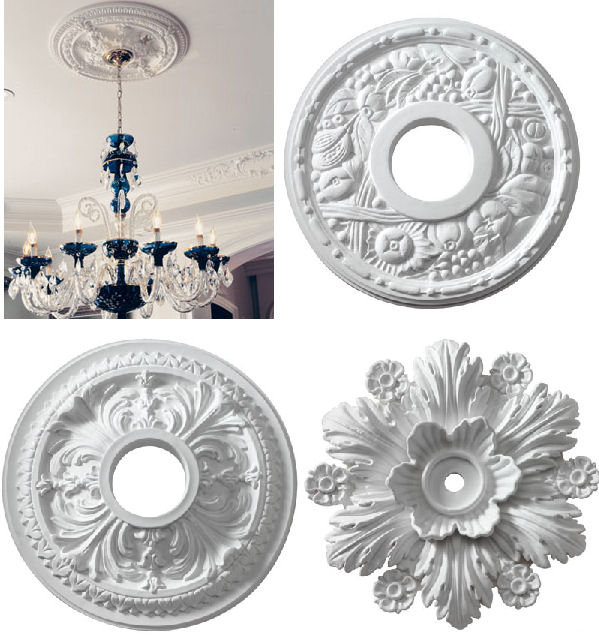 And if you wanna think outside the box,  painted ceiling medallions make excellent architectural art groupings.  I love this: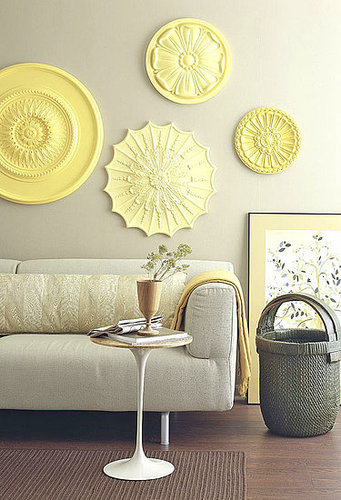 source
And you could always make a clock out of one!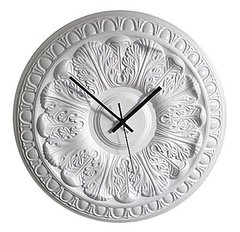 Have you considered installing a few ceiling medallions in your home?