We've all been working hard getting ready for the Expert Psychological Stager™ training course.  By "all," I mean me, Allison, Mr. Man, Lego Allen, and my daughters.  Mr. Man's basement studio has turned into a sweatshop.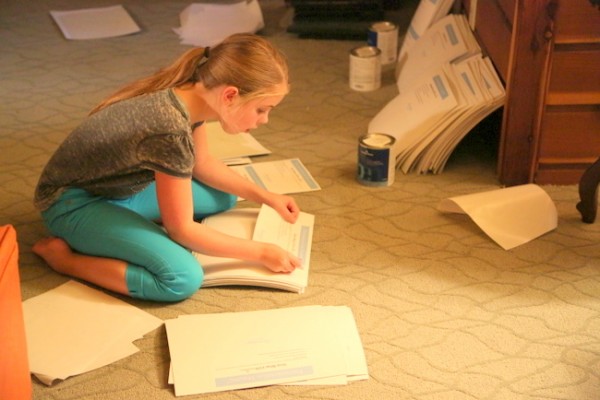 my youngest sweaty worker
After countless requests from both Home Stagers and Realtors about the "right" paint colors for staging to sell, I finally decided to put together a collection of paint colors to make available for those in need.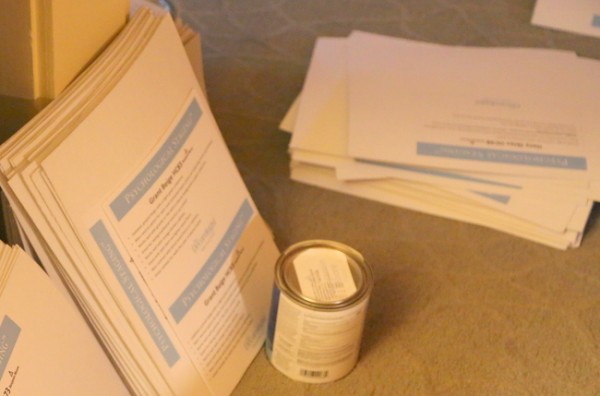 What makes this collection special is that I include specific instructions for the colors I include to make it easy for ANYONE to determine the best paint colors for selling a home, keeping in mind the specific fixed elements of any given property.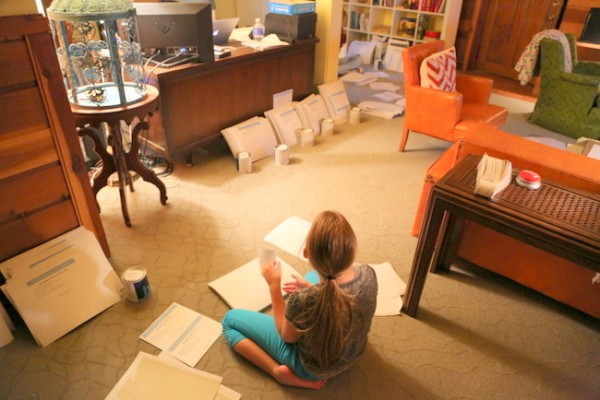 The family that works together, stays together.  Or something like that.  I can't tell you that my girls were excited about putting instruction labels on the back of my color sample boards, but they soldiered through.   What you don't see are photos of Mr. Man and Lego Allen painting out all these samples and cutting them individually (Mr. Man pointed that out to me, by the way). But they did a lot of work getting these Psychological Staging™ Color Toolkit prototypes ready to go.  Here's my VERY FIRST kit: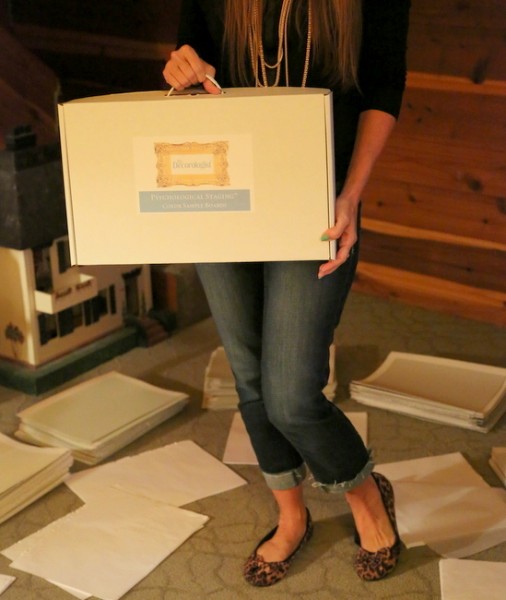 These photos are so bad, I know – that's because it was dark outside last night by the time we finished putting together 30 Psychological Staging™ Color Toolkits so they could be available for our Expert Psychological Stager™ training course that starts TOMORROW.  Am I ready????  Only the good Lord knows . . .
*UPDATE: The next Expert Psychological Stager™ Training Course is being offered March 9-11, 2017. Spots are filling up, so sign up now!