A while back, I told you about hanging some art in a client's entry and hinted about a creative project we intended to undertake with an art poster by local artist, David Arms.  Here is the poster: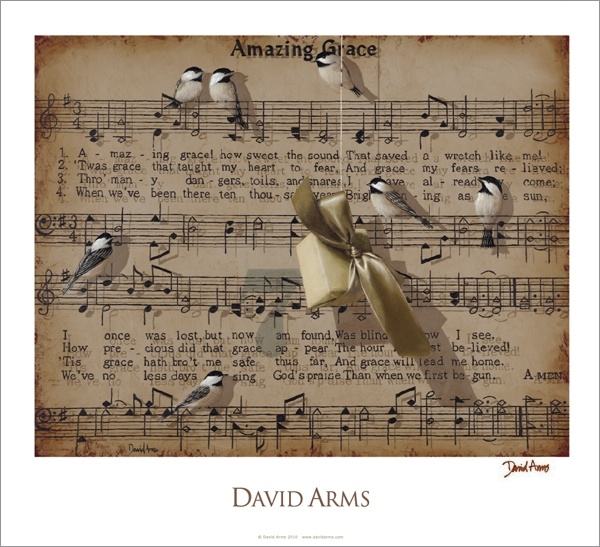 My client loves flea market finds and picked up this barn wood at the Nashville Flea Market over the summer. Her idea was to somehow mount the art poster onto this barn wood to hang it on the wall of her music room.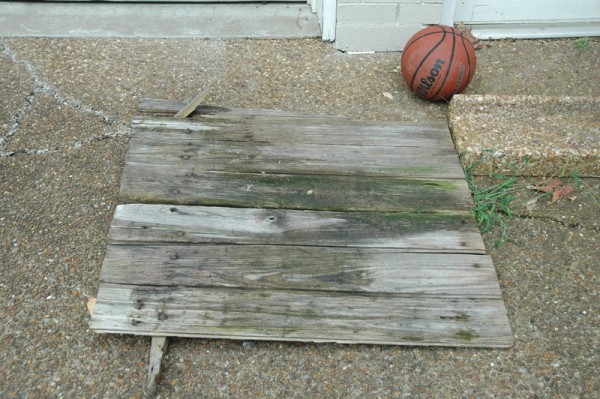 I must tell you, even I was skeptical!  But I told her I'd think on it and see what I could come up with.  I immediately took the poster, barn wood and idea to my incredibly-talented framer, Anne Sheeler.  Anne knew immediately what we should do – wrinkle up the poster a bit, rip and burn the edges, apply a lacquer medium to it, mount it on foam core, shore up the barn wood with additional cross pieces on the back, and put the whole thing together.  All righty then . . .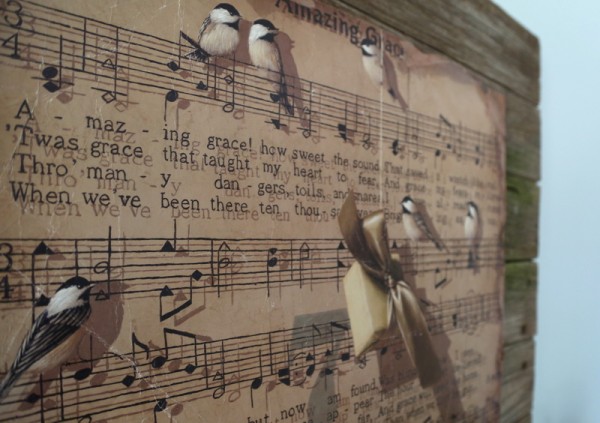 It's a good thing I trusted her, because it turned out AMAZING.  When I picked it up from Anne, she suggested I run some wood stain around the edges of the poster to finish it off.   Earlier this week, I hung the finished barn wood beauty in my client's music room.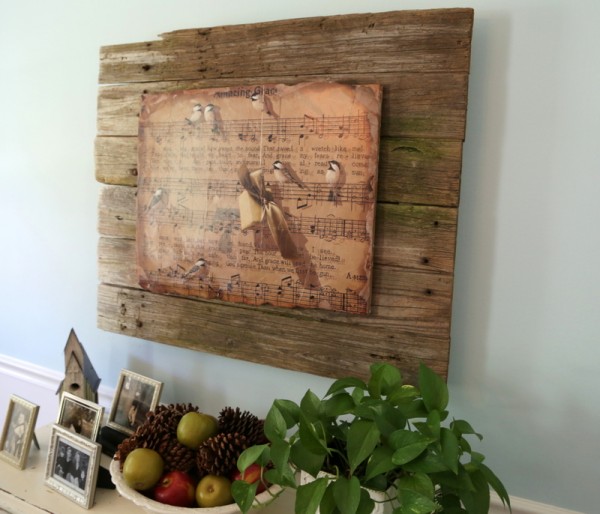 barn wood art – perfect for city farmhouse style
You could do this is any art poster, especially if the piece has a vintage look to start with.  What do you think of this barn wood art?  Check out David Arms' website if you'd like to order a poster and make your own!