You may already know I'm not a fan of the sofa-loveseat combination or most oversized sectionals. A sofa and chairs are typically what works best and offers the most flexibility in a seating arrangement.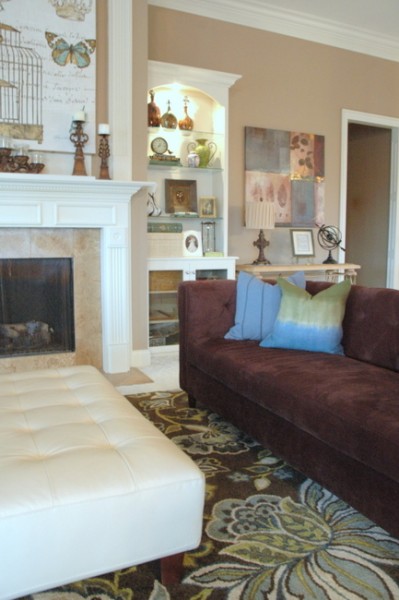 However, sometimes a pair of sofas is the way to go. I first starting working with this client in 2011, when her living room looked like this: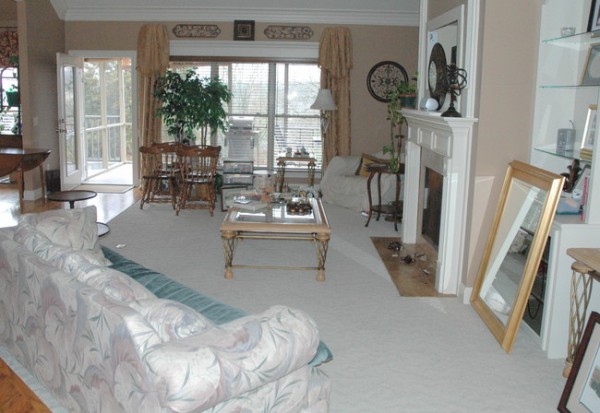 Living Room Before
What's a little tricky to tell from the photo is that while there is hardwood in part of this open-concept space, there is an inlay of carpeting in the area that is designated for the living room. The carpet is laid at an angle on the front entry of that area, and not really knowing how to balance the seating arrangement in a space with such an unusual feature, my client lined up the back of the sofa with that angle.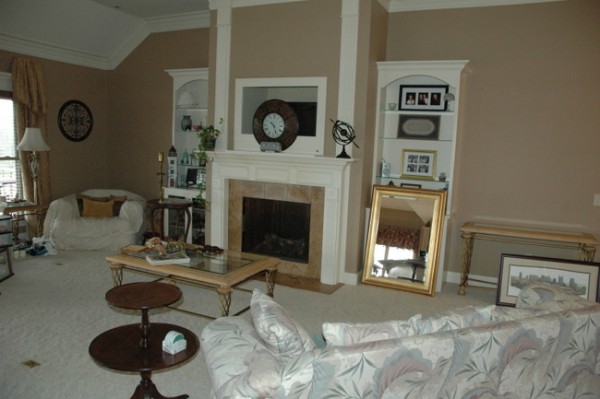 Living Room Arrangement Before
I knew immediately that we needed to address the architectural focal point (hint, hint: it's the fireplace) and draw attention away from the wacky nature of the carpet-hardwood combo. I suggested a twin pair of sofas for the seating area. My client eventually purchased a pair of West Elm sofas. Following our third session together over an 18-month period, this is the arrangement as it looked when I left her home yesterday afternoon: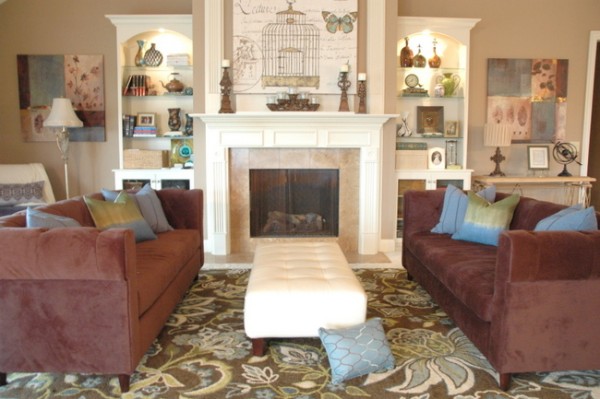 Pair of Sofas in Living Room After
Can you appreciate how much more balanced, more focused this room looks and feels? We chose sofas with low backs so that her view through the back windows wouldn't be obstructed.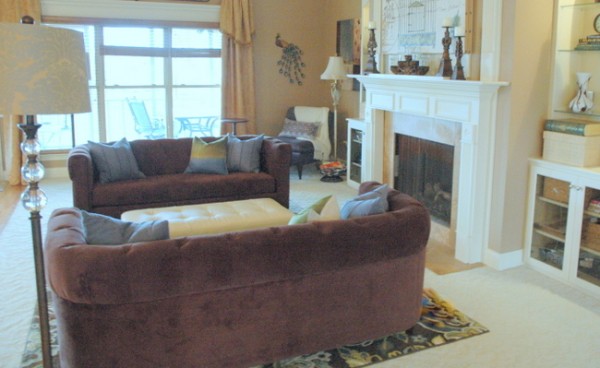 Two Facing Sofas Create Balance
The room feels so much better, and my client tells me her family and friends now love coming over to her house for gatherings. Sometimes a pair of same-size sofas are just what you need to make a seating area work. Would you ever buy two of the same sofa?