I promised you earlier this week that I would share some of the details from my recent coastal living room makeover, so let's start with the amazing fireplace makeover!  Most of you know that you can paint brick, but have you ever thought about painting stone?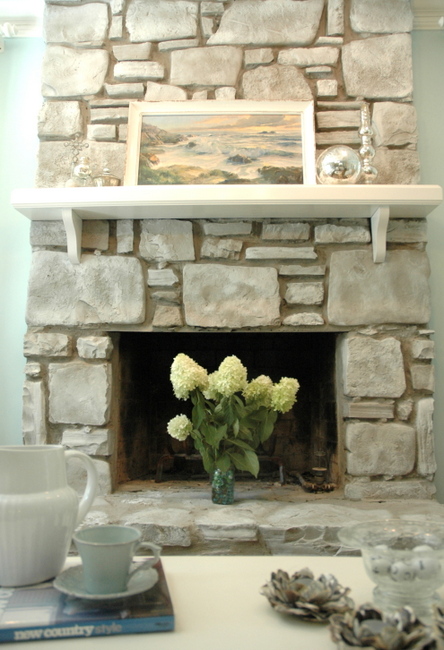 The Decorologist
My client thought there was no hope for her dated orangey-brown fireplace, but that just wasn't the case!  Anything can be painted, and we decided to transform the existing stone fireplace by painting the stones in varying shades of gray and white.  Again, this was the way the fireplace looked before we started: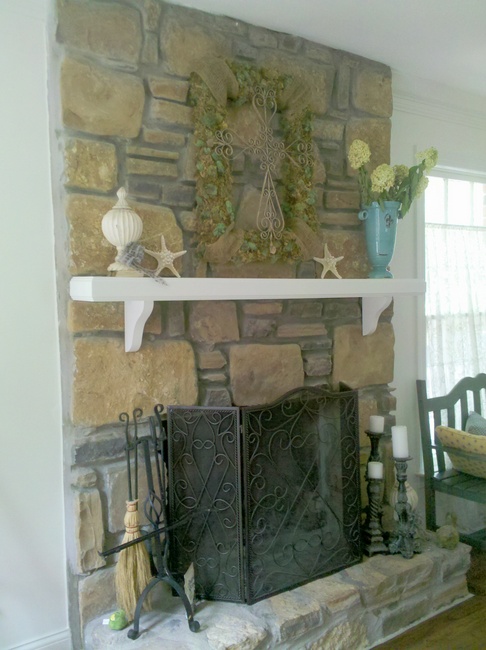 Fireplace Before
I enlisted the help of faux painter extraordinaire, Heather Spriggs, to help change this fireplace for the better.  I chose three shades of Benjamin Moore latex paint for the job:  Cloud Cover, Athena, and Apparition.  Heather alternated dry brushing and ragging on the colors until the orange was vanquished and a whole new fireplace emerged.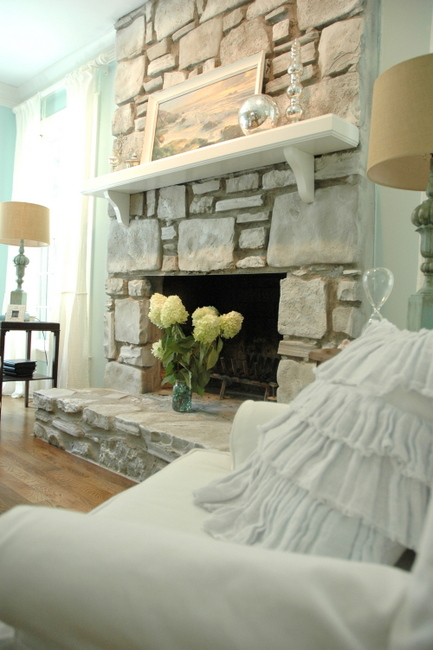 Painted Fireplace Makeover 
Previously, there was another item in the room that stuck out like a sore thumb.  This distressed black hutch was a great piece, but it just didn't work into the scheme of the room.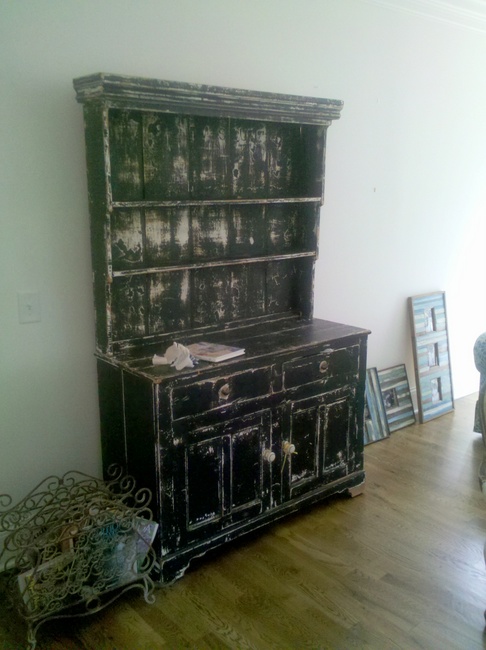 Rustic Hutch Before 
Using Benjamin Moore's Apparition and a heavy hand, I painted and distressed the piece so that a little of the black would show through and the whole piece would tie in with the new fireplace, without looking matchy-matchy.  You know how I feel about matchy-matchy, right?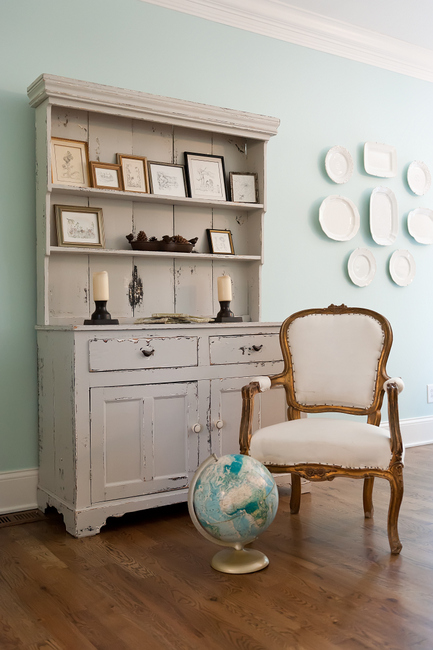 Rustic Hutch After, Photo by Melanie G. Photography
Did you notice the plates on the wall?  We gathered some of my clients white platters, and I created an arrangement on the floor before I hung them.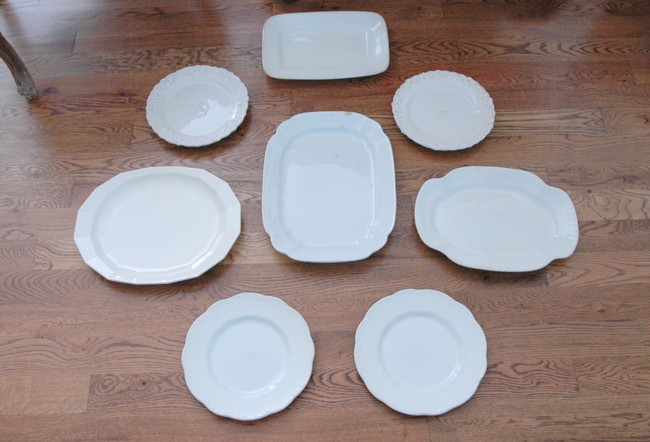 White Plates and Platters
Here is how it came together to create a cohesive, peaceful look.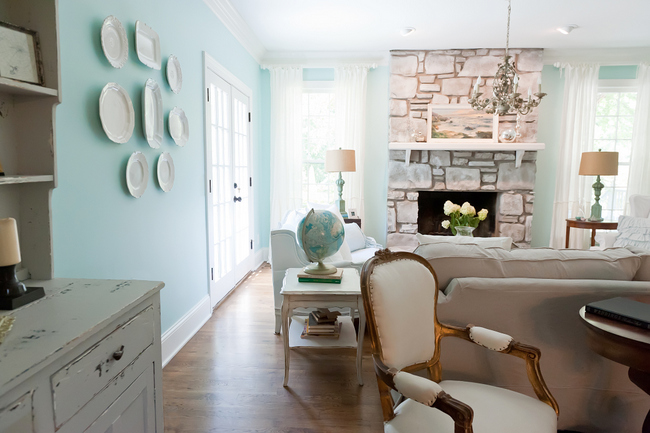 The Decorologist Living Room Design, Photo by Melanie G. Photography
Did you have any idea that you could paint natural stone?  Well, now you know!