I just did something I've never done. My family decided to spend Thanksgiving in a completely different way – and made a winter beach vacation out of it. Remember the beach house remodel I completed last winter? Well, we took some family friends and drove the seven hours south to spend Thanksgiving week ON THE BEACH.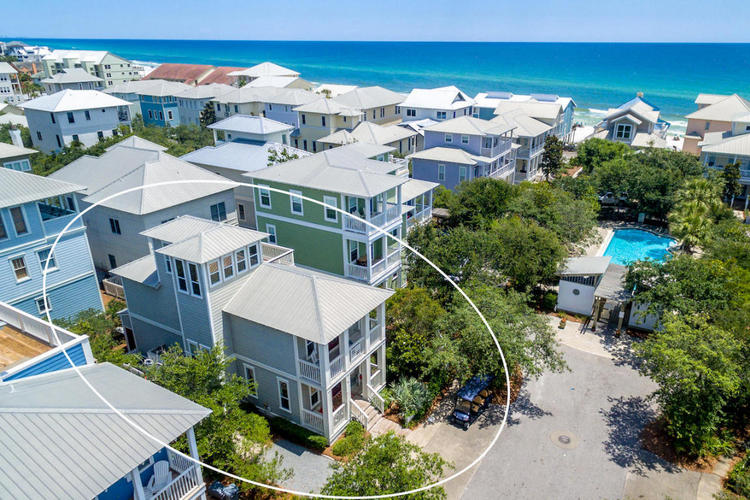 This rental property is halfway between Destin and Panama City Beach, Florida, on the beach side of beautiful 30A. It's the perfect house for a large family or two families who like each other!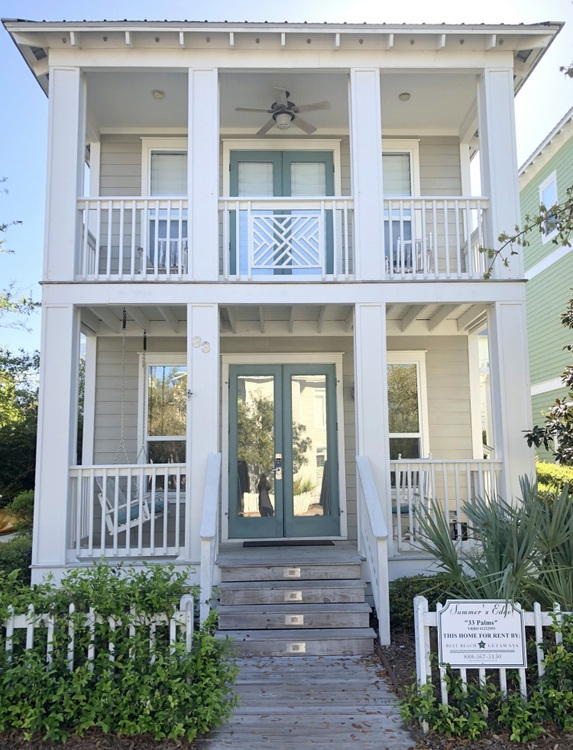 33 Palms in Seagrove Beach, FL – Beach Blue Properties
For Thanksgiving, everyone pitched in a made a dish for the whole group to enjoy. The open kitchen made it fun for us to work together or just hang back and watch.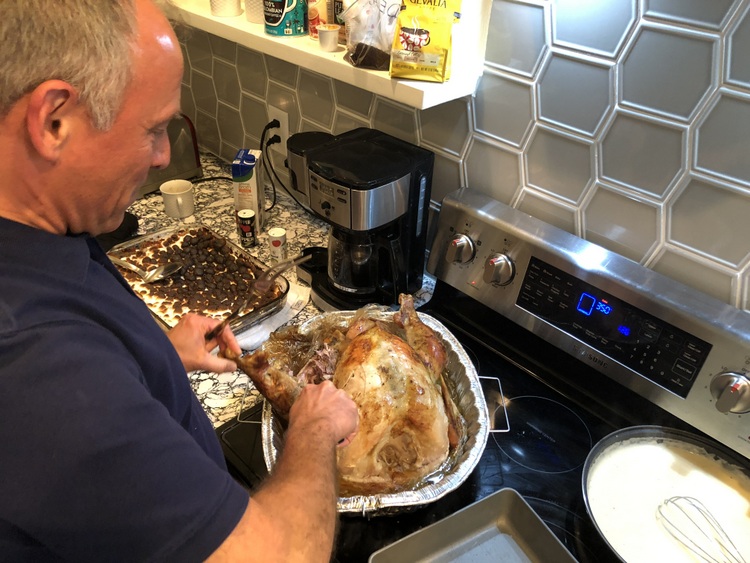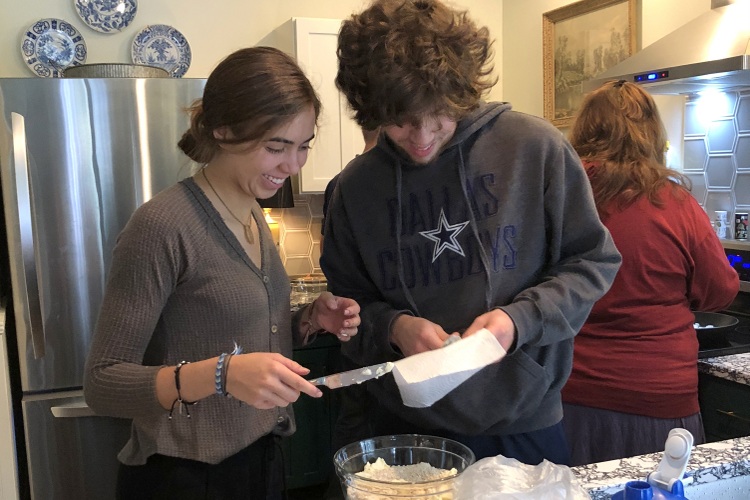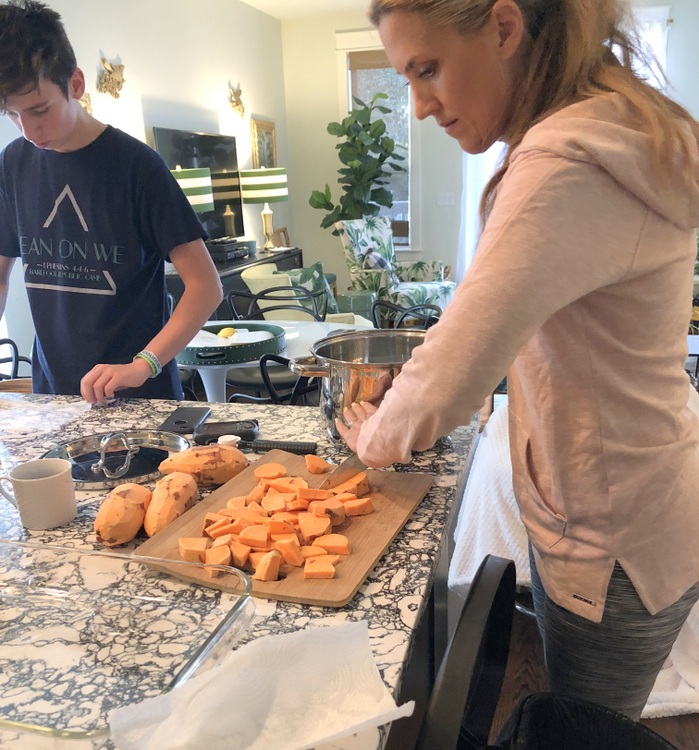 The kitchen was stocked with all the equipment and cooking utensils we could possibly have needed. And we even had a (faux) roaring fire in the background to add to the ambiance!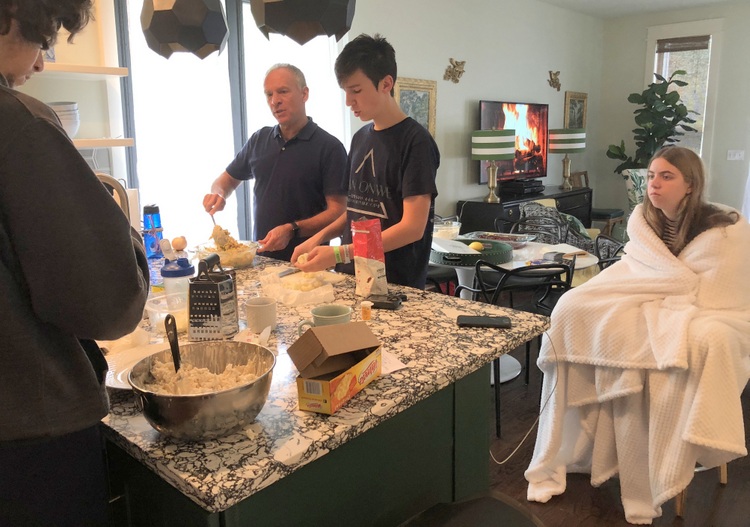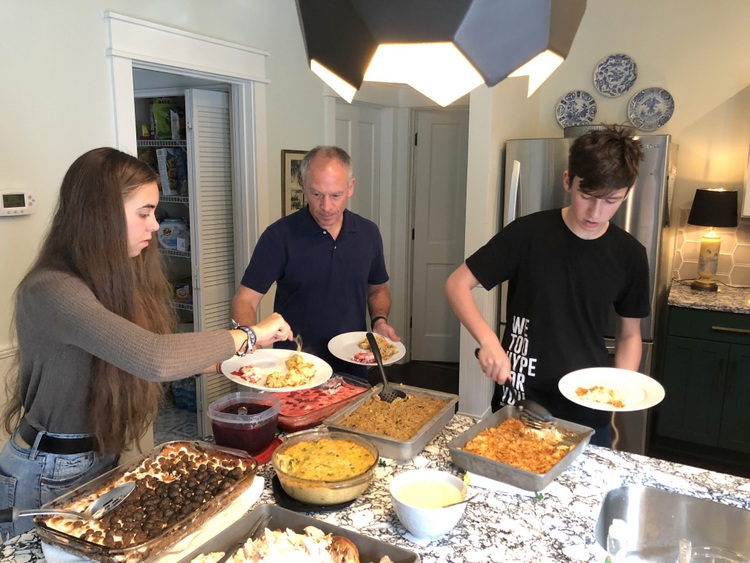 We had quite a nice Thanksgiving spread, with plenty of leftovers for the next day or so! This is during our Thanksgiving meal: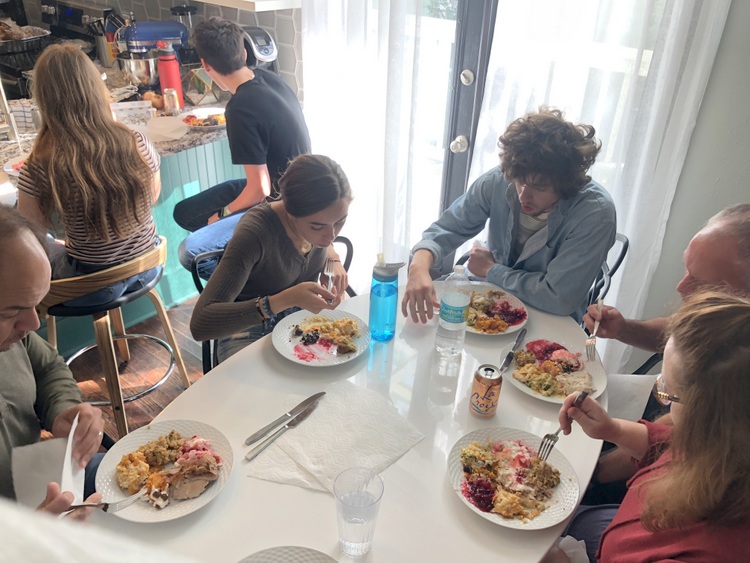 and this is one hour later (blame the tryptophan):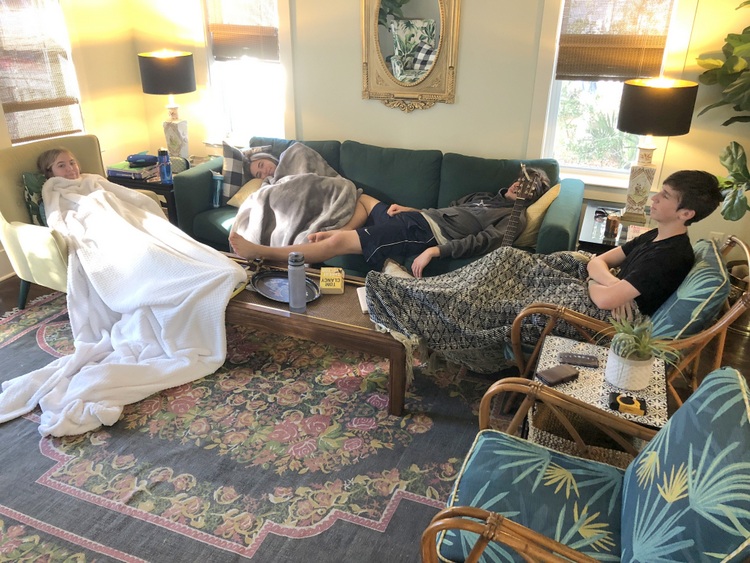 We had a couple of days warm enough to lay out in swimsuits on the beach, so that was a plus for someone like me that struggles with SAD (Seasonal Affective Disorder).  With the beach just 200 steps from the house, the teenagers reverted back to childhood pursuits, like building sandcastles,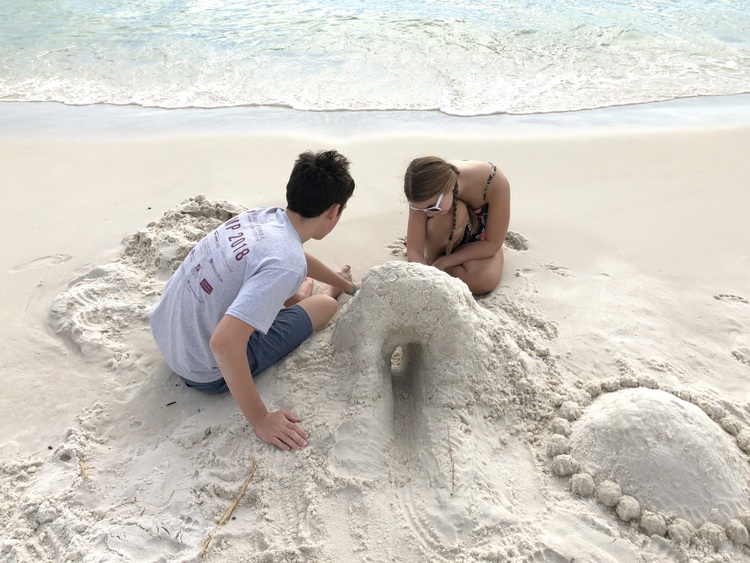 burying each other in the sand,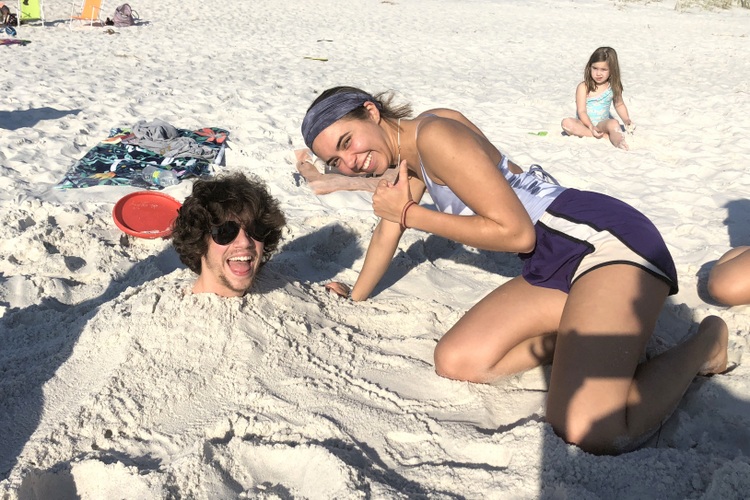 and well, I think they call it YOLO: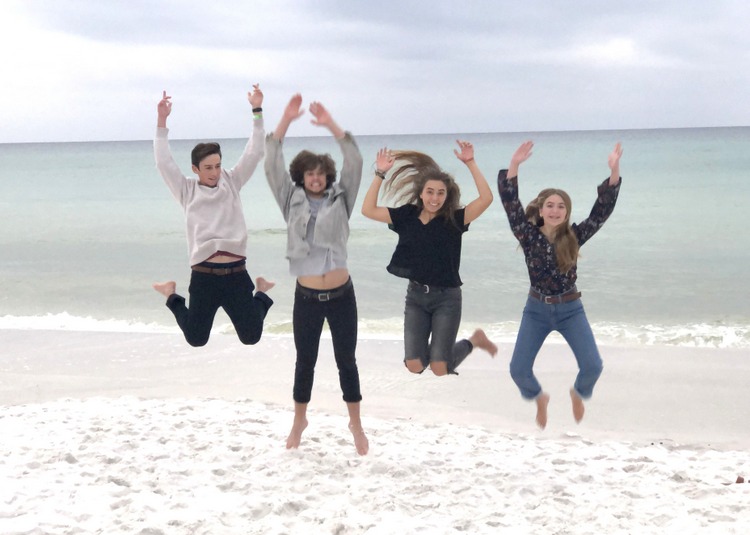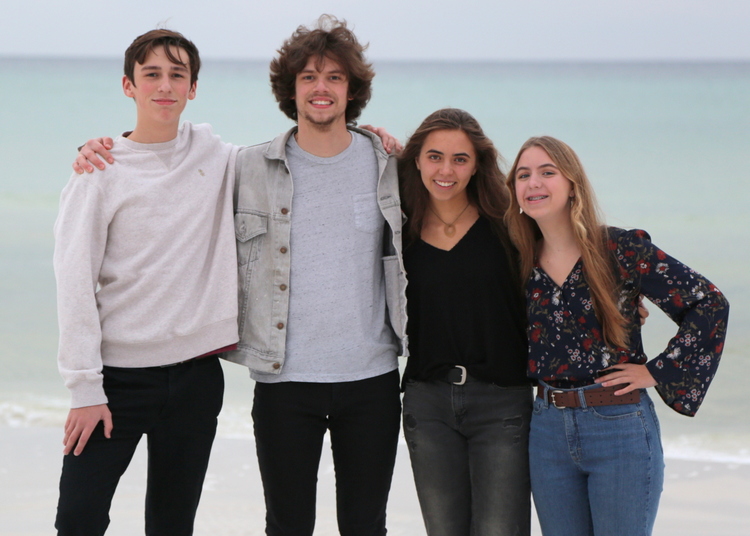 On cooler days, there was the heated community pool one door down, which is always nice for a winter beach vacation.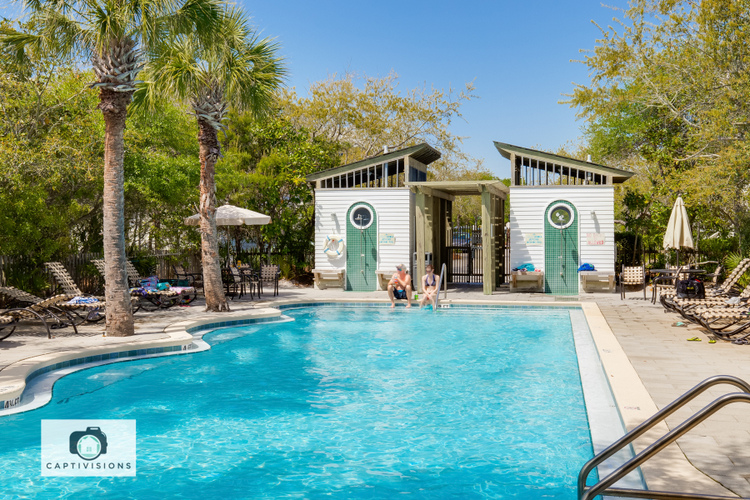 This was the nicest place to sit and drink my coffee first thing in the morning: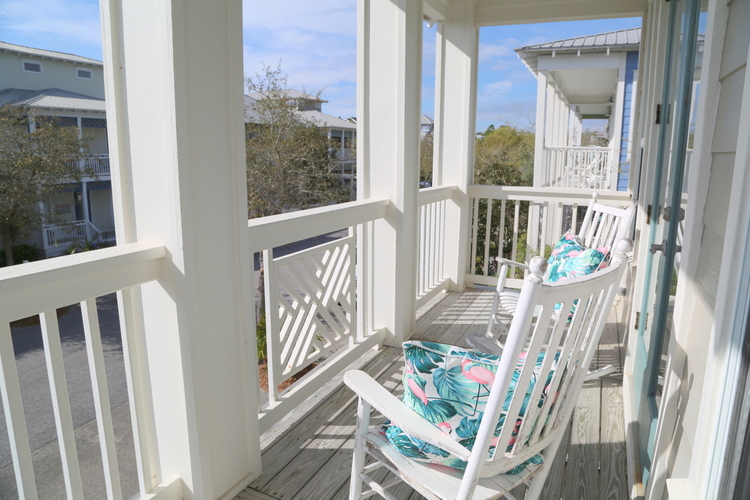 I did a long morning walk, short run, and yoga almost every day after a leisurely breakfast. Our friends' son is quite the culinary artist, so sometimes breakfasts looked like this: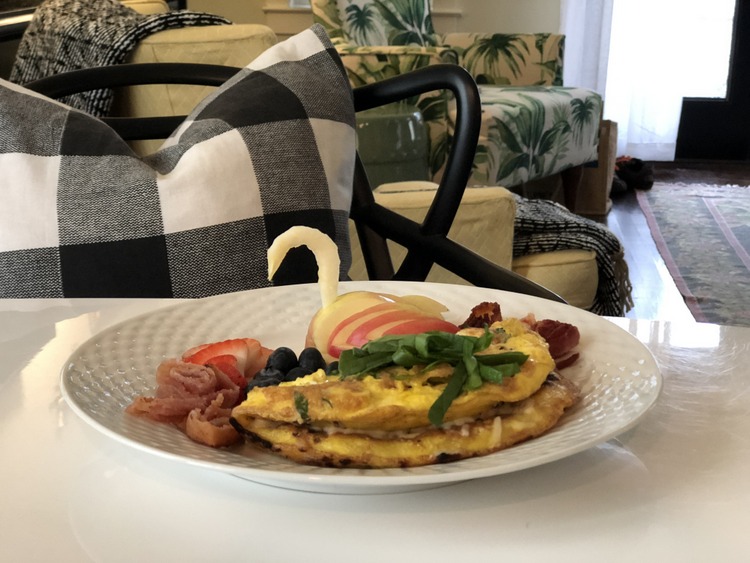 or this: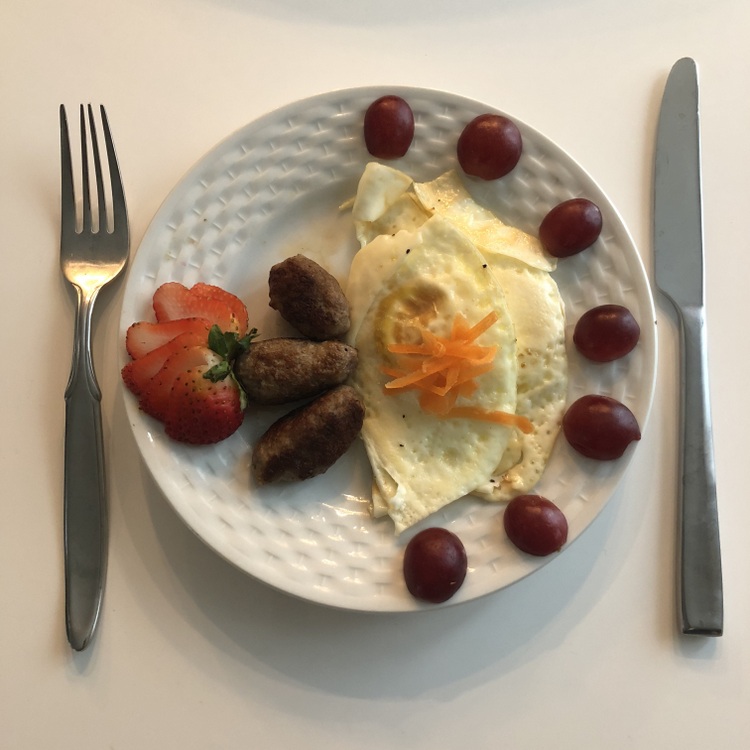 You're jealous, right?
We played LOTS of games – all 8 of us together. We watched one movie (The Polka King with Jack Black, which I highly recommend if you like quirky comedies) and a Cowboys football game, but that was about the extent of our television viewing. For the most part, we stayed off our phones, too (the kids did better than the adults, I must admit).
Some of us took bike rides and did some Christmas shopping. There was even a Christmas parade right down the road. There are all kinds of events from Thanksgiving through New Year's Eve in nearby idyllic Seaside (you know, the perfect town in Jim Carrey's The Truman Show).
And of course, we had to do the obligatory family beach photos! Here are our girls, now 18 and 14 years old: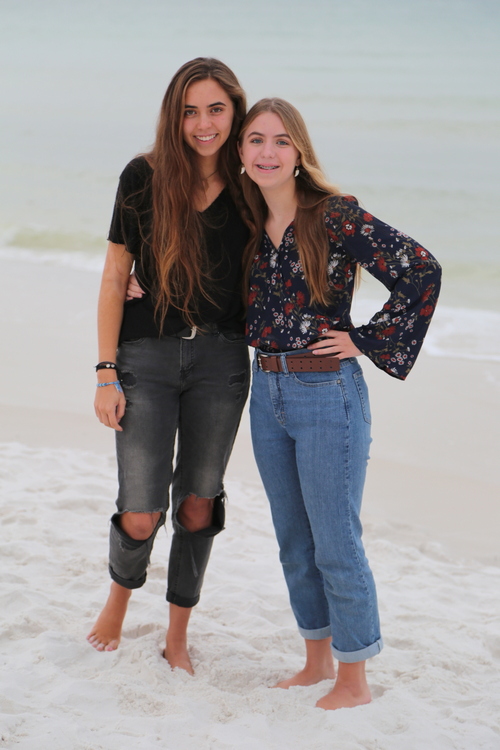 Since Audrey started college this year, it was nice to plan a vacation when she had a week off for Thanksgiving. It gave us lots of time to reconnect.
And here's me and Mr. Man: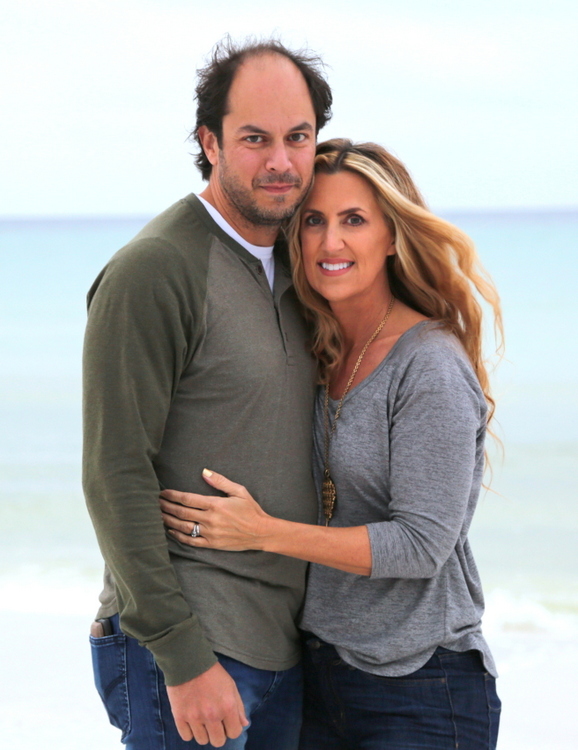 While we're here in the beach house, I'm hoping you might want to see some befores and afters of the design in the living room area. This is a before shot, where you can see how many changes in paint color on the walls can make a space feel a bit choppy: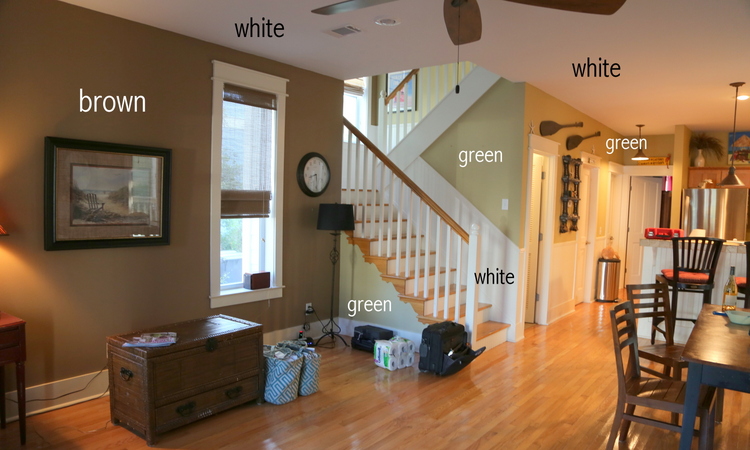 before
And here's the after from roughly the same angle. The same barely green off-white paint color, Benjamin Moore Silken Pine, is painted on the walls and the ceiling in the living room and kitchen. Notice how the base cabinets in the kitchen tie in perfectly with the emerald green sofa: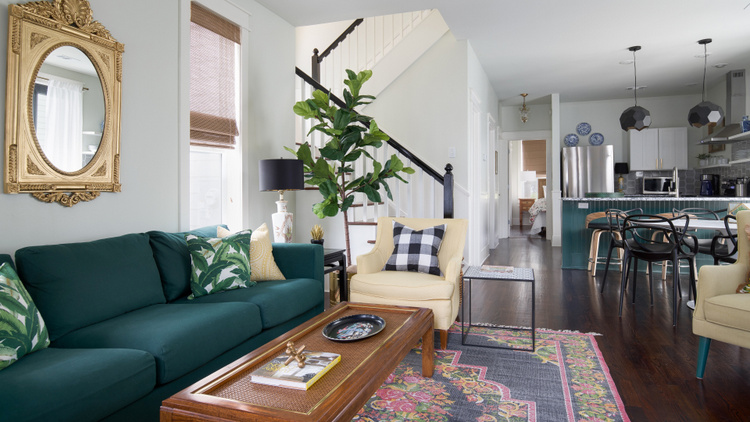 design by The Decorologist
I actually used this trip to bring down a couple of new chairs to add to the seating area so that 8-9 can comfortably sit in the living room. A friend was selling them on Facebook, and I was quick to snatch them up! They are iconic mid-century Heywood-Wakefield pieces that have been recently reupholstered in Jungalow fabric, and they are a perfect addition to the space: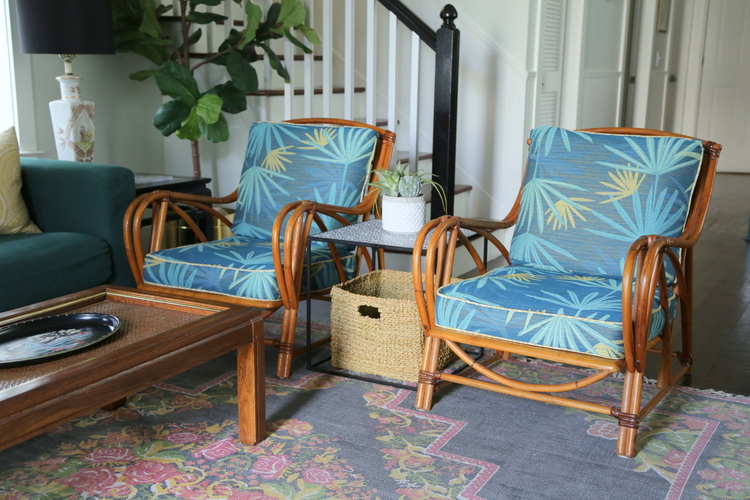 Here's the before of the other side of the room – there was originally an electric fireplace here, which really isn't needed in such a warm part of the country. The television was housed in the large, dark armoire: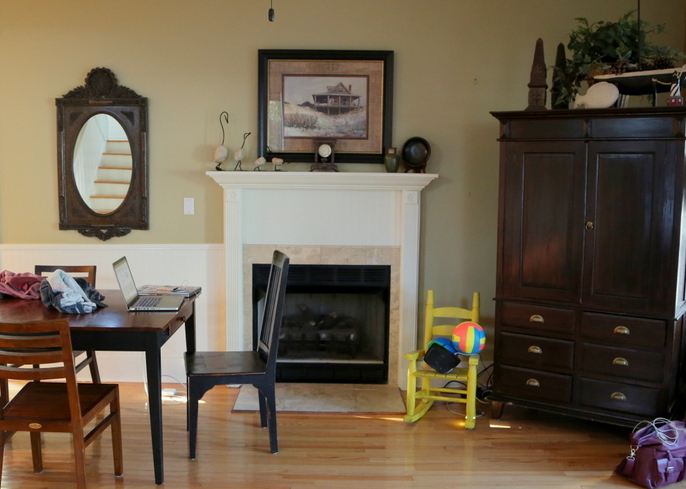 before
I think the after is much more fun!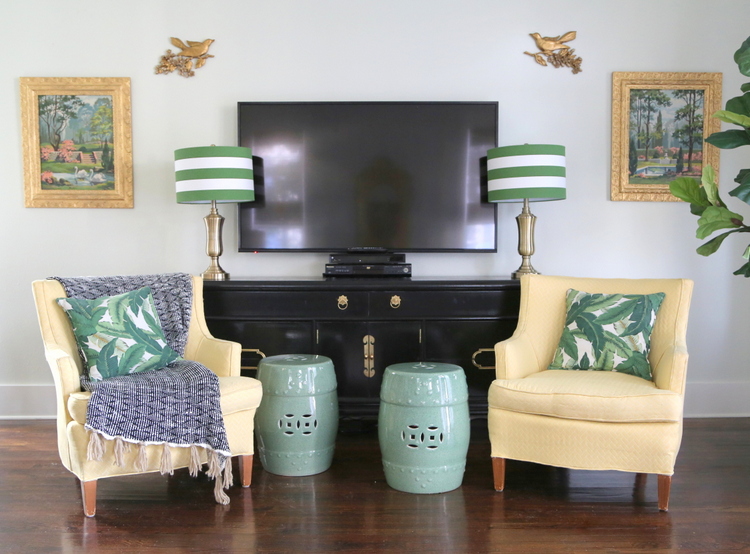 design byThe Decorologist
I think I showed you the staircase transformation before, but in case I didn't, here it is: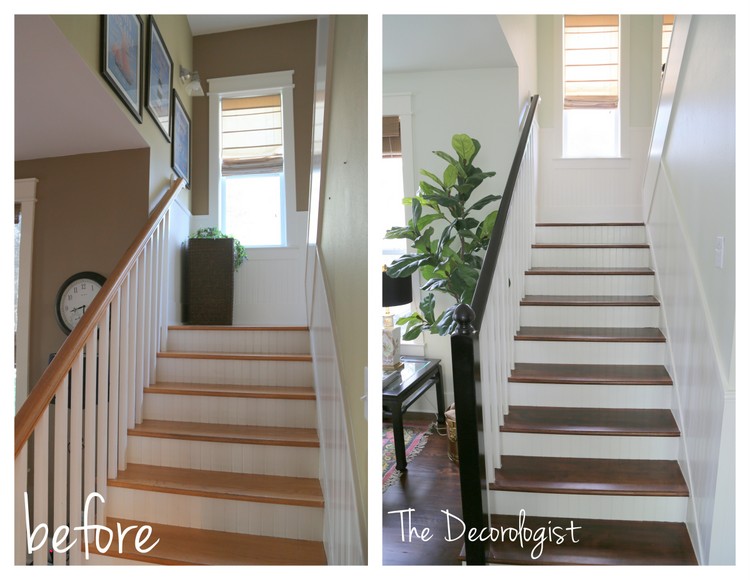 From now until March, it's low season here. Which means it costs about 1/4 of what it costs to rent in high season! Maybe you could use a laid back winter beach vacation to escape the winter doldrums? Why not take a vacay in this very home I designed? I think a New Year's visit would be particularly fun!
Here's an important tip: do NOT look for this rental on HomeAway or VRBO. If you go straight to the property manager's site, Beach Blue, you will save a few hundred dollars. If you even view it on the other sites, it will trigger cookies that will add an additional fee to your rental.
This is now true for all beach house rentals, so try to use specific property management sites like Beach Blue before going straight to VRBO.
We really had a wonderful time and made a lot of great memories. I hope you all had a great Thanksgiving with family and friends!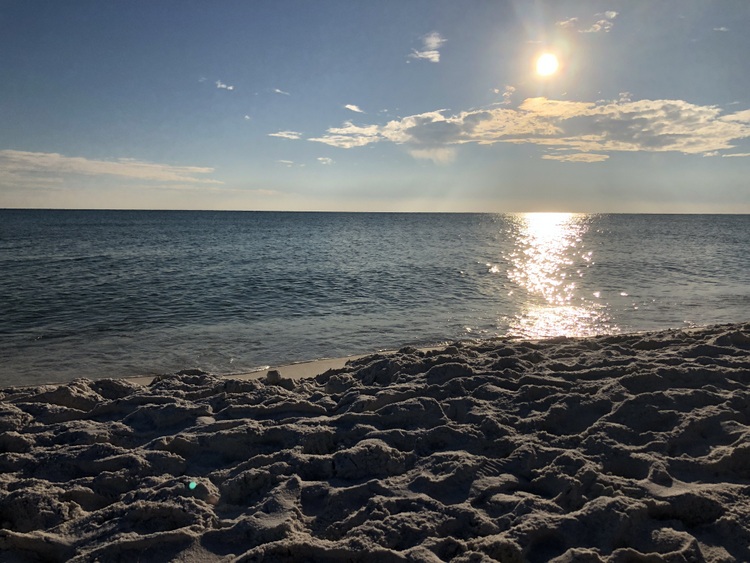 Now, who's got their Christmas tree up???