I was recently asked a question about working with existing cherry cabinets in a kitchen:  "What is the best granite countertops for cherry cabinets?"
Painting the red-undertoned cabinets was not an option. The homeowner wanted to update the countertops and didn't know what to choose.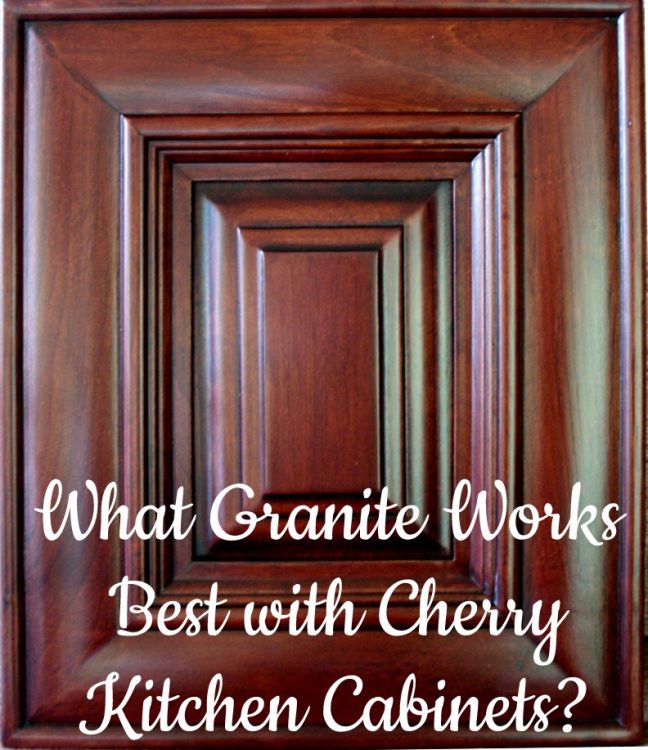 There are so many options of granite, and some of them will clash with or actually further date your cherry cabinet kitchen.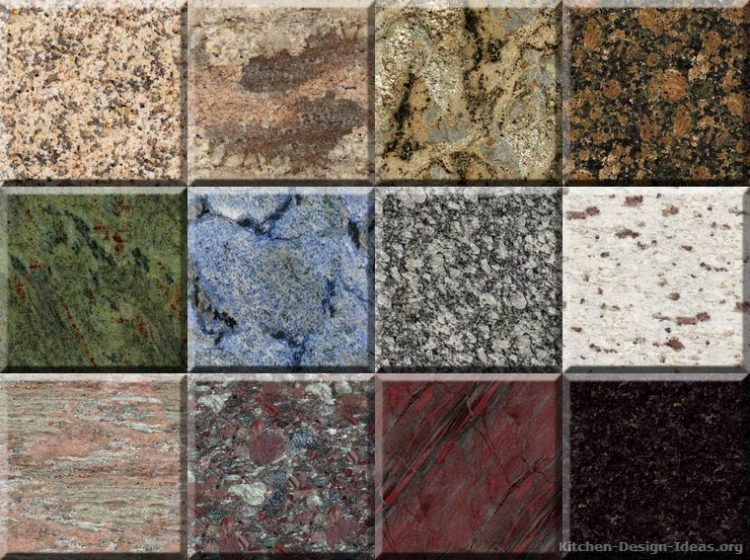 First let's start with a bit of a wood primer – not "primer" as in a material used to prime a surface, but "primer" as in a short informative piece of writing. All woods have undertones of color, and some more than others. Cherry, mahogany, and cedar have red undertones, oak and fir have orange undertones, pine and bamboo have yellow undertones.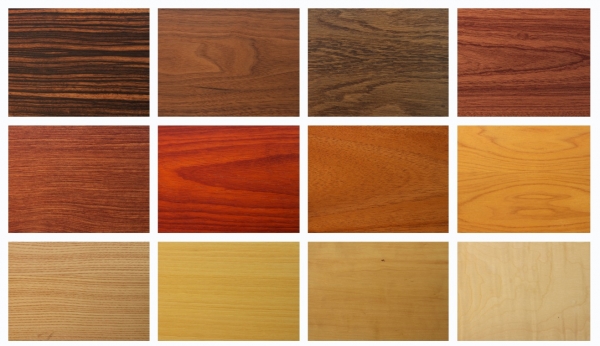 source
When choosing paint colors and countertops, you need to keep the undertones of your wood cabinets in mind. For example, choosing a green color or even a neutral with a green undertone will make cherry or mahogany kitchen cabinets go more red.
Ok, back to the question: what are the best granite countertops for cherry cabinets?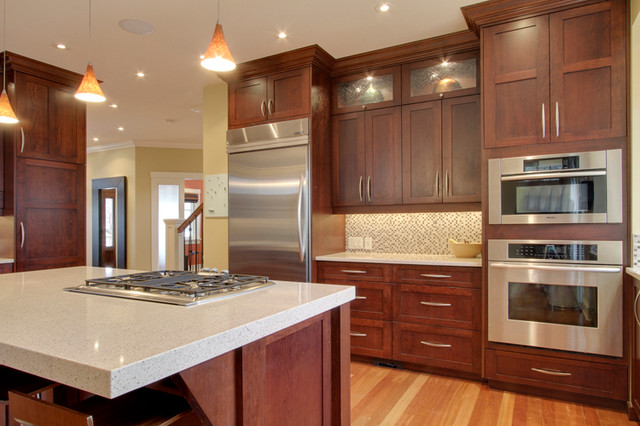 Cherry or mahogany cabinets are already dark, so I would steer clear of a dark granite countertop, and definitely stay away from anything with greens if you don't want a Christmas-themed kitchen.
I would instead choose a light-colored granite that looks a bit like marble. The one that I've found that works best has bit of burgundy flecks in it, which work wonderfully well with red undertone cabinets: Kashmir White.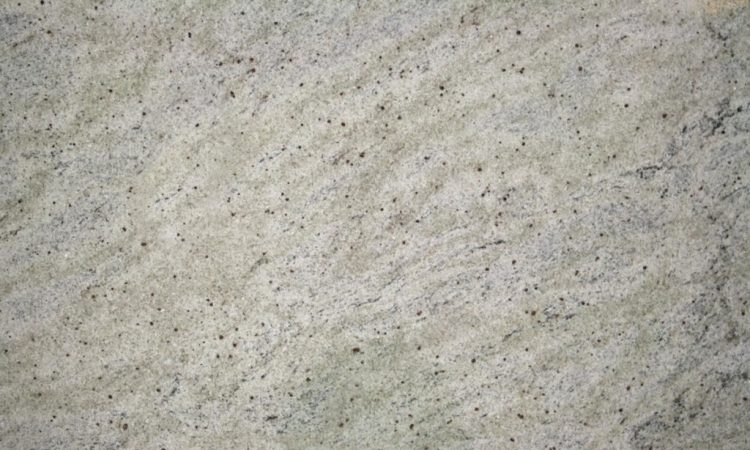 It's the perfect choice for lightening up a kitchen that is already darkened by red undertone cabinetry. Make sure to choose a slab that is the least-busy visually. I'd also suggest an off-white subway tile for the backsplash that relates in color to the Kashmir White granite.  It was difficult to find a photo showing that choice, even on Pinterest!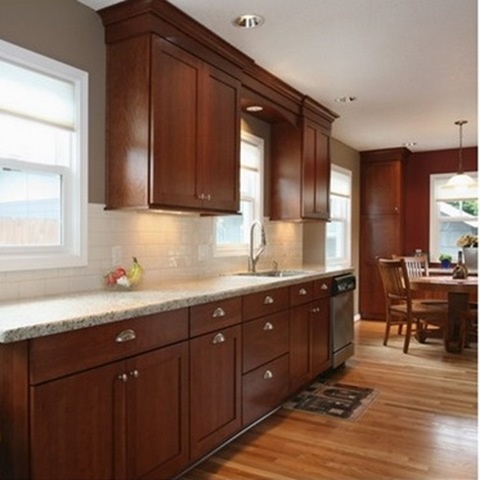 Most of the images I found featured ultra-busy and trendy backsplash tile. NOT a good choice, in my opinion. Trendy tile + dated cabinets = not really updated. If you stay light on the countertop and classic on the backsplash, the cherry cabinets will appear sophisticated and chic (rather than dark and dated).
Agree or disagree? I'd love to hear your opinion!
For more countertop ideas, check this post out!