Did you ever wish you could make your messy bookcases look like they do in a magazine?  Let me show you how bookcase styling can make yours look fabulous, too!  You'll have to empty out the contents first, then: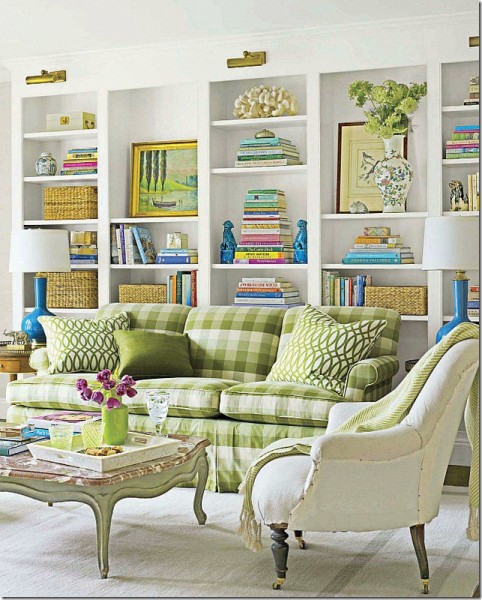 Design by Meg Braff via Pinterest
1.  Start with hardback BOOKS.  It is a bookcase, afterall.  Your bookcases will always look cluttered and messy if it's filled with trinkets and photos.  I think bookcase styling should require more books than anything else.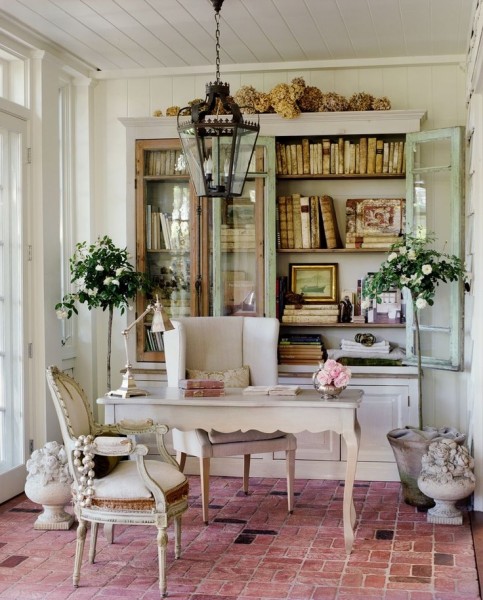 2.  Remove dust jackets and group books by COLOR.  You really don't need those dustjackets unless you are taking the book to the pool or something.  Your husband may think it's crazy, but grouping your books by color makes a really beautiful effect in your bookcases.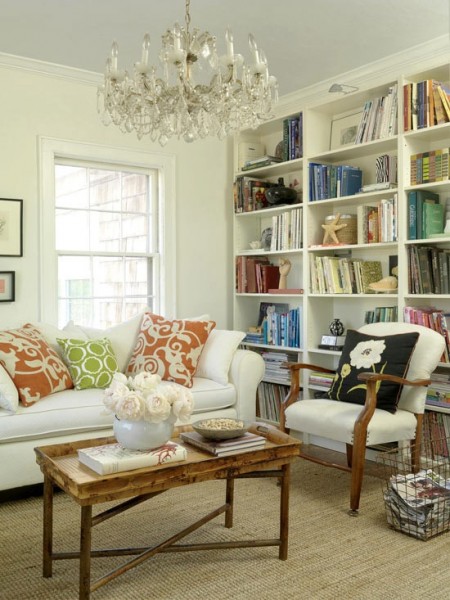 3.  Arrange the books in your bookcase in a zig-zag pattern.  Start with a half row of books from the left of the shelf to the middle, in order of descending height.  On the shelf below, start from the opposite side.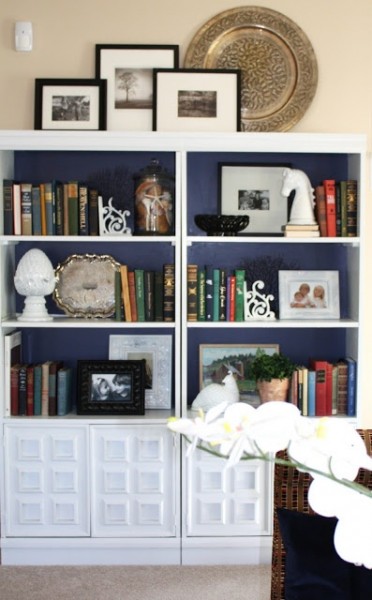 Zigzag Pattern in Bookcases via Pinterest
4.  Place a short stack of books or an object that acts as a bookend at the end of each book grouping.  Good objects to use in bookcase styling include vases, pottery, collections, and small boxes.
5.  Intersperse a large stack of horizontal books in the center of a shelf here and there, rather than arranging them vertically.  Pop an interesting object or framed photo on top.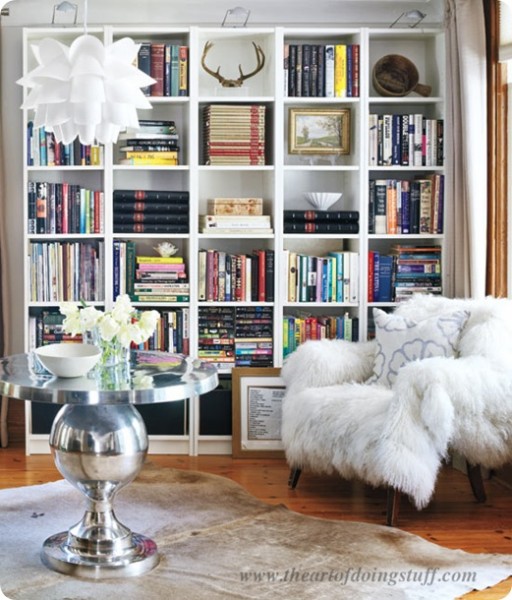 6.  Add in objects that have some connection in groups of three, like three varying sizes of pottery/vases in the same color family.
7.  Place wicker or rattan baskets in the bottom shelves of your styled bookcase to house paperback books, paperwork, dvds, and children's toys.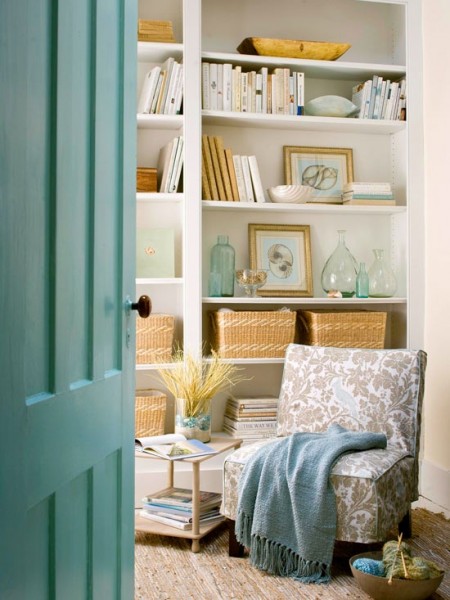 8.  Hang a couple of small pieces of art in the back of the bookcase, or you can even hang one on the frame of the bookcase if you're feeling feisty.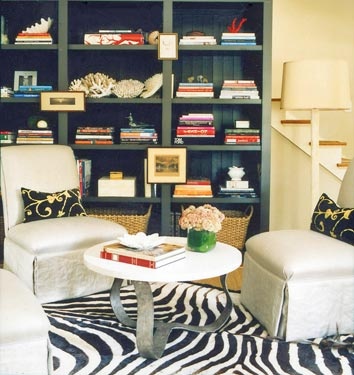 9.  Remember to step back and look at the bookcase as you are working.  Think about visual balancing things across the bookcase.  If you step back and look at the entire thing every few minutes, you'll see where you need to add and subtract.
10.  Having trouble finding objects to use in styling the bookcase?  Dishes from your kitchen cabinet, travel memorabilia, or objects from nature make interesting and inexpensive art for your bookcases.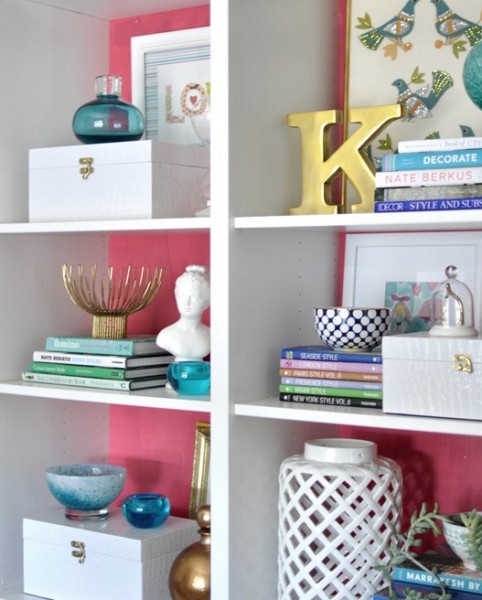 I hope that helps!  Check out my Furniture Arranging Workshop to learn how to utilize my method for arranging furniture, artwork, and accessories.