It's no secret that my closet has always been an issue.   Small closets are one of the drawbacks of living in an old home.  Mr. Man and I have shared the tiny thing for 12 years now.   I dream of a closet kinda like this:
Well, that's not gonna happen.  But I have been working with a professional organizer, and she's managed to find a way to rework our storage so that Mr. Man is FINALLY out of the closet! Ok, that didn't come out quite right . . .   anywho, we are using a pair of armoires in the bedroom that will enable us to shift some clothes around.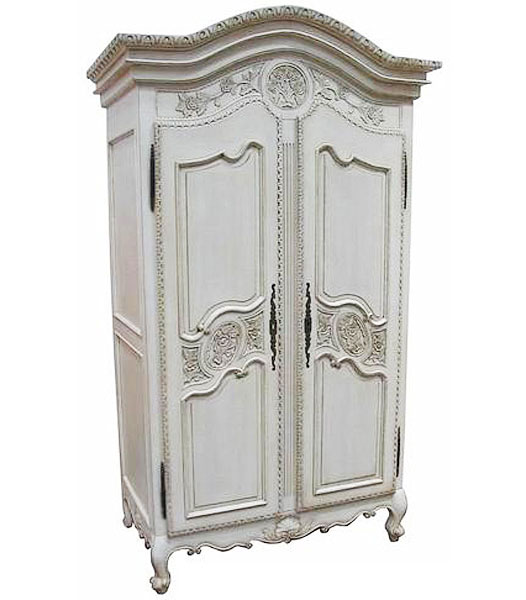 Very similar to Mr.  Man's new closet
The closet isn't very large, but it's MINE, ALL MINE!!!   So what can I do to make it fabulous?  I have a few ideas . . .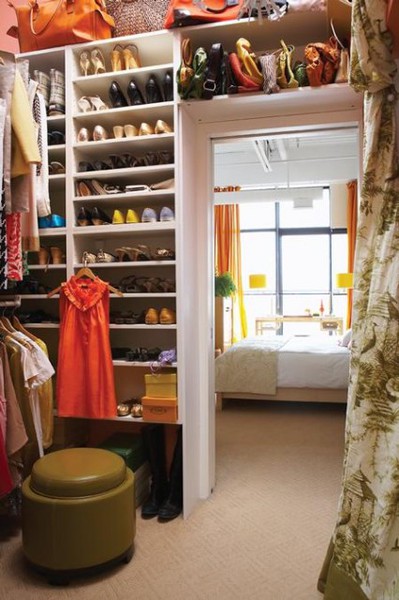 I know I want it to be colorful and fun.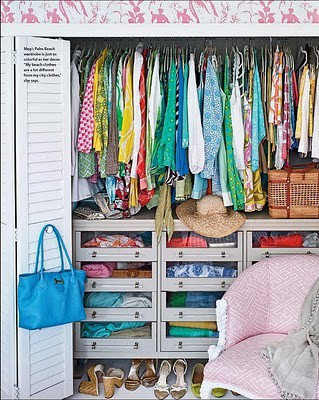 I'd love to paint the interior or wallpaper it.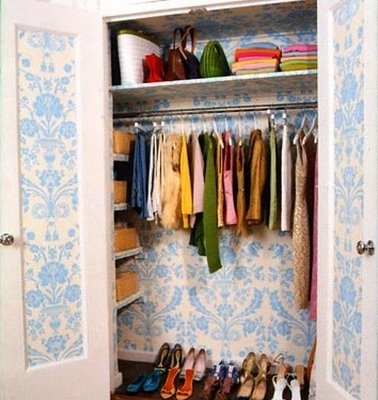 I definitely want it to be super-organized.  A place for everything and everything in its place!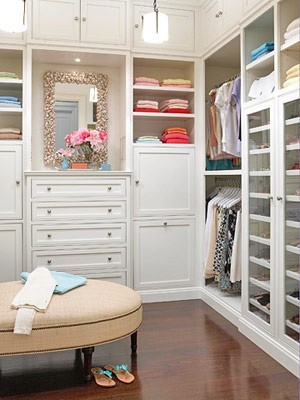 There's only one problem – or maybe a few.  It's really ugly,  and I'm not exactly sure how on earth I'm going to tackle it. It's cedar-lined, but it's really cruddy looking and stained from past water damage.  If it's not pretty, I will never be able to keep it organized – that's just how I am!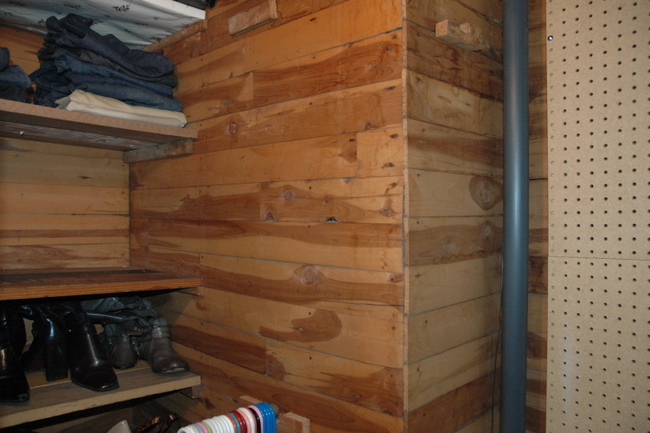 Ugly Cedar-Lined Closet
Help!  If you have any ideas how I can make this closet a little jewelbox, please share!  I need to make some major decisions before moving forward – I really hope there's a happy ending to this closet case . . .