I am really starting to get excited about my closet project!  I loved all the ideas and advice you guys offered here.   Since my bedroom is a grayed-down lavender,  my closet is going to be something similar.  I really love the feminine colors of this little bathroom, so I'm going with lavenders, purples, and a touch of pink.  I may need that Keep Calm print, too!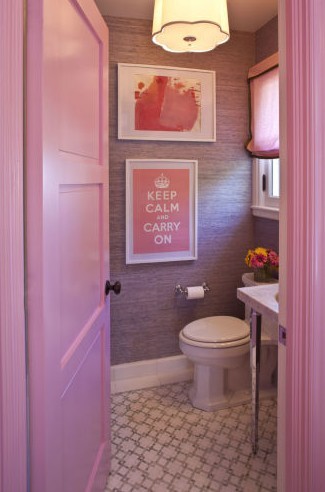 I've decided that since my home is old and I love vintage, it wouldn't make much since to rip out ALL the cedar and make it feel too "new."   So,  I've decided to rip out JUST ONE wall so that we can update some plumbing and tuck that ugly pipe into the wall.  This is the wall you see when you walk into the closet: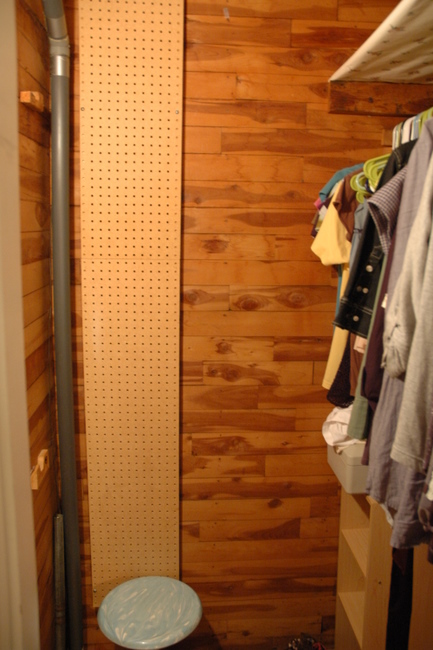 Ugly, Ugly Closet
After the plumbing is replaced, I'm going to put in some wallboard and paper it in something like this: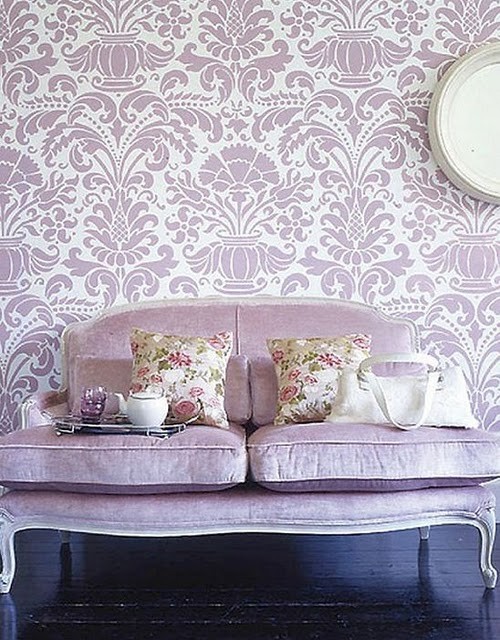 Below is a view to the left as you walk into the closet.  I will paint all the other cedar walls some shade of lavender – I'm hoping Annie Sloan Chalk Paint comes in a similar shade, because then I won't have to sand or prime before I paint!  Then I'll cover these crappy wood shelves in more beautiful wallpaper.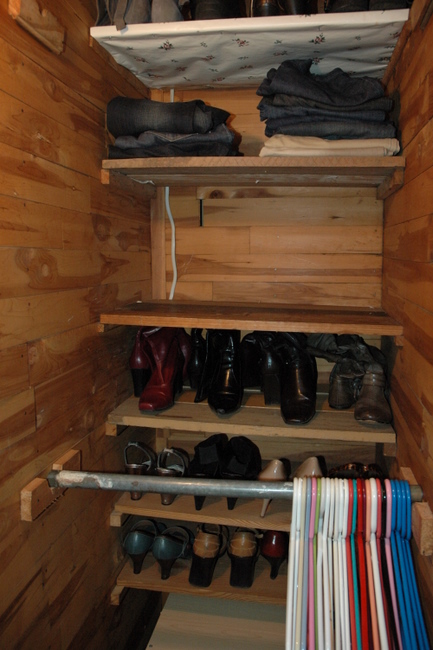 Dark and Dreary Closet
I want to move the pegboard to either side of those shelves, paint them of course, then hang some scarves and vintage purses.  Last but not least, below is the view to the right when you walk into the closet: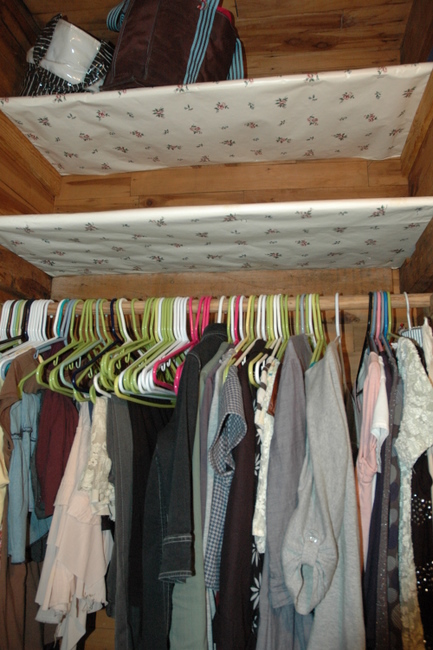 Before of Ugly Closet
I'm going to raise this rod a bit so that I can hang another one below it.  Then wallpaper the shelves above, of course.  The  whole thing seems daunting, but after visiting Home Goods this afternoon I am invigorated.  That's because I found some lovely things to help me organize and beautify my closet!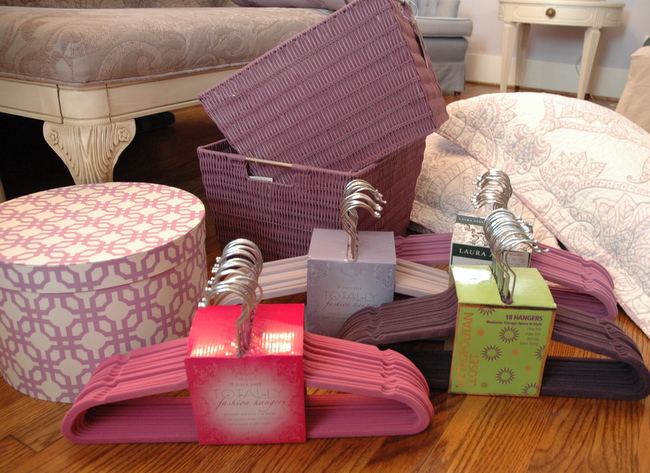 Closet Accessories from Home Goods
I found these gorgeous velvet hangers – I got three shades of purple/lavender and one set in pink.  I had to have the purple baskets and the lavender hat box – just look how great this goes with my bedding (on the right)?  Guess I'm lucky purple is on-trend right now.  I'll keep you posted as things progress.  Thank you again for all of your input – it really got me going!
Share this Post