I ran across an image on Pinterest that caught my eye -this fabulous striped floor in Kate Spade's flagship New York store.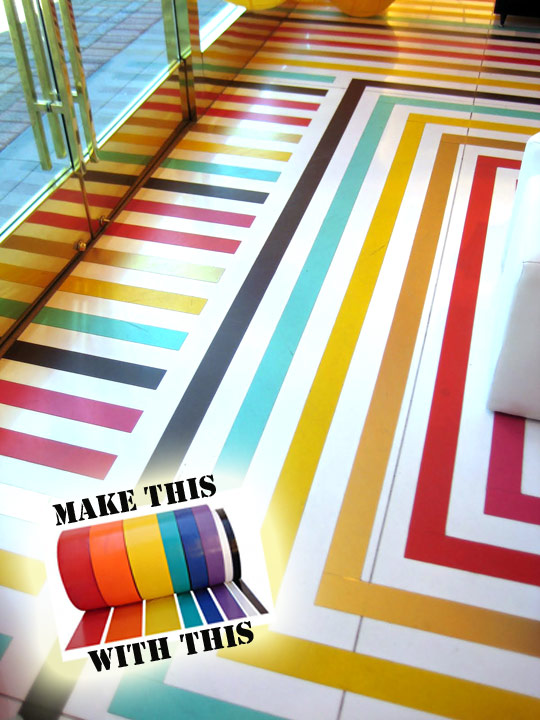 Have you ever had a secret desire to paint stripes or some other cool pattern on your floors, but were too chicken to try?  Guess what?  That floor wasn't painted at all – it was created with colorful vinyl tape!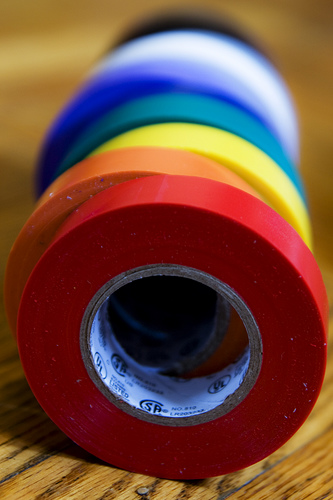 Imagine what you could do with a little of this inexpensive product.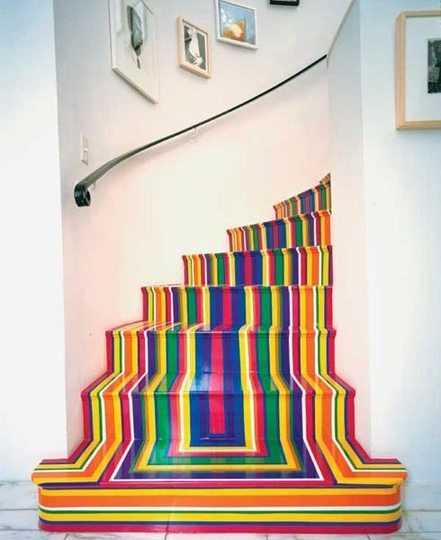 Maybe you could stripe a wall like this: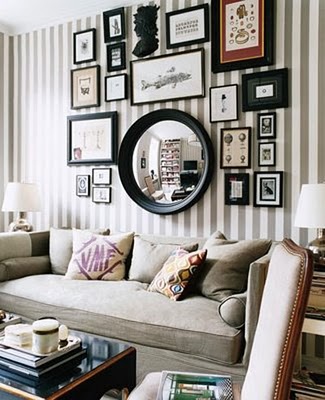 Or create a unique design on a previously-uninteresting furniture piece.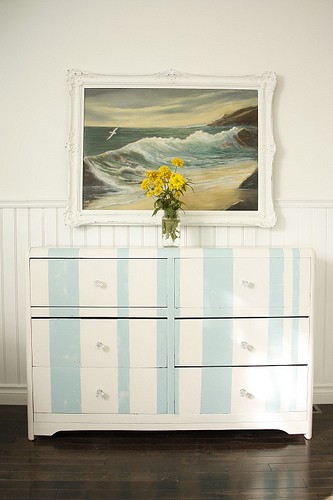 Striped decor of all kinds –  the possibilities are endless.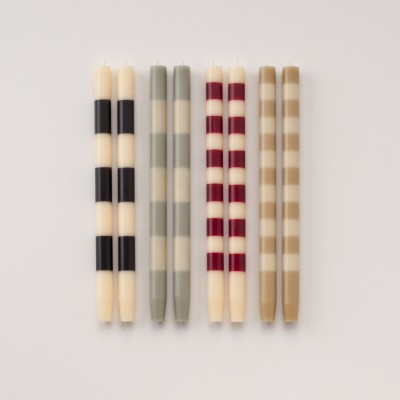 And waaaayyy less commitment than paint!  What do you think – gonna run out and buy some vinyl tape?
Share this Post