Or, "Hang It and They Will Come"
I'm a collector at heart, rescuing treasure wherever I can find it. My latest obsession started several months ago, when I found a pretty piece of vintage embroidery art at an estate sale. It sat on the floor against the wall in my office for a few months, because I wasn't sure where to hang it.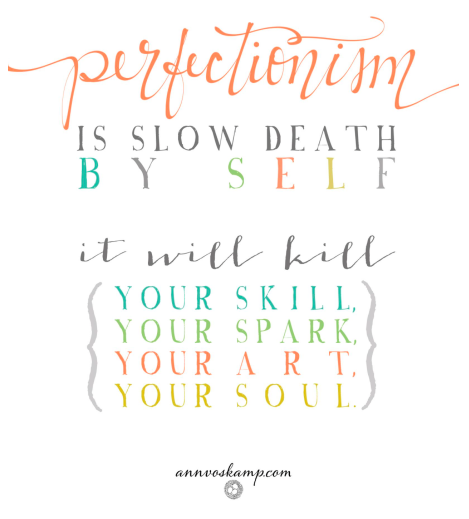 That's happened to you, right? You're not sure of the exact right place to hang a piece of art, so it sits – unhung – for months (or years!) – because you aren't sure of the perfect place to put it. Do you realize that your PERFECTIONISM can be holding back your CREATIVITY???
Mine certainly did, for many years. Afraid to take chances (even LEAPS) for fear of not doing something perfectly perfect. Writing several blogposts a week for six years might cure you of that! Sometimes you just need to let go of perfection and just do it.
So back to the embroidery art (or needlepoint?) – I finally decided to hang it, even though I didn't know what I was going to hang it with, above the sofa in the upstairs den. For about a month, it was a lonely piece of art above the sofa.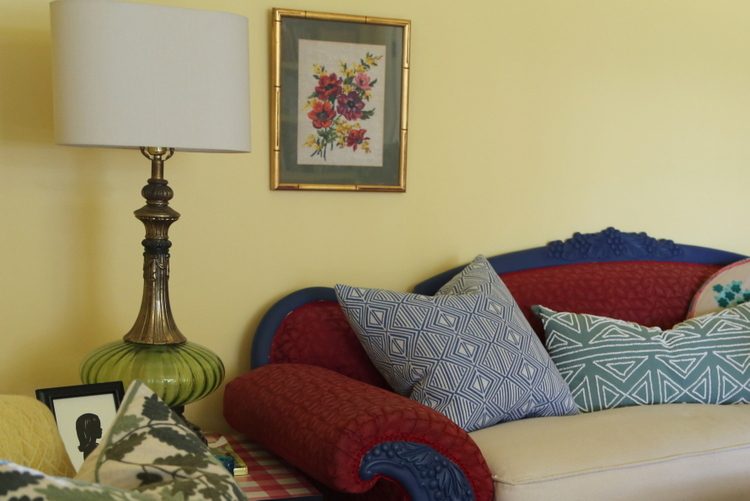 But then, they came.
I mean MORE vintage embroidery art. I found one here and one there – a yard sale, an estate sale. The odd little animal on the left was $1. The beautiful storybook tudor on the right was $40.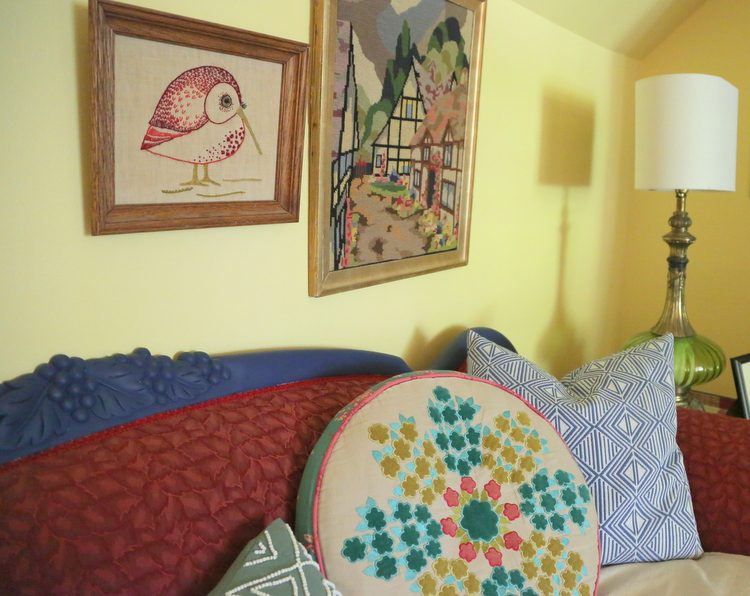 I continued to hang each new one I found. No, I didn't wait for the "complete" collection before I put a nail in the wall. Sometimes I do, but sometimes that simply holds me back. You know what I found? You hang it, and they will come.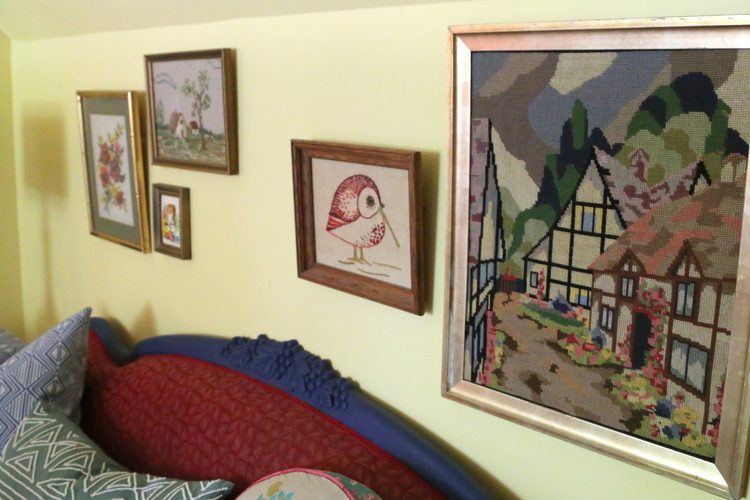 You see, my friend Elizabeth gifted me yesterday with THIS: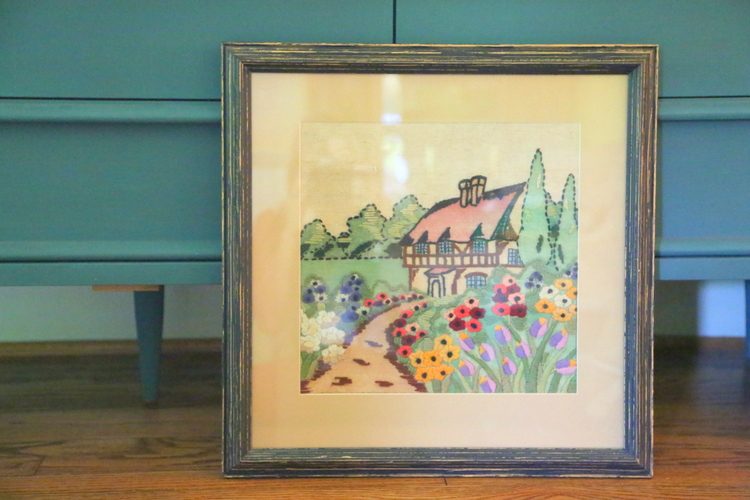 I haven't had time to hang it yet, but I promise I will do it THIS WEEK. Because my home is not about perfection, it's about self-expression and creativity. It's about what I love and want to have around me. Will everyone love it or want their house to look like mine? Certainly not. Do I care? Not as much as I used to. I care much more about creating a place that makes me smile when I walk through its rooms.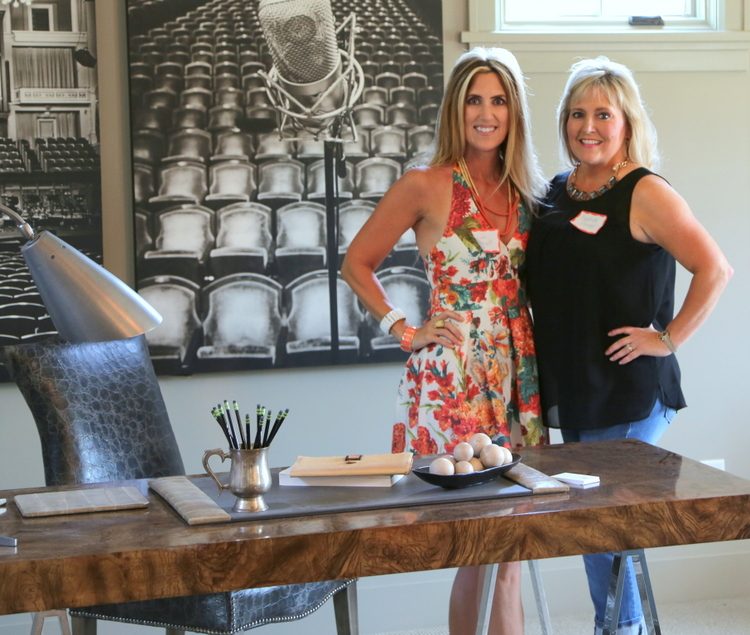 Here I am with designer and fellow Expert Psychological Stager™ from nearby Lebanon, TN, Elizabeth Scruggs. She joined me yesterday at The Nashville Symphony ShowHouse here in Nashville. I have lots of decorating ideas trends to share from that, but I need to edit a couple hundred photographs first! Stay tuned . . .