What color should you paint your trim?  White is easy (except when you go to choose between 240 white options, all with different undertones).  But don't you ever wish for something different – something to add some punch and personality to your rooms?  Why not paint the trim in a COLOR?  You could paint the walls white/cream, then add your favorite color to the trim – like in this  cozy bedroom: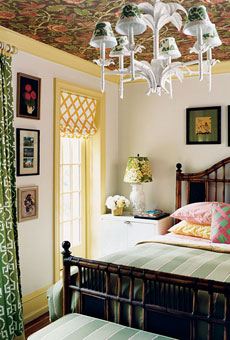 Domino
Afraid of choosing a color that isn't as "classic" as white?  Go with black or charcoal – totally works with both traditional and modern interiors   My friend Leif painted all her thick baseboards gloss black, and her place looks like a New York penthouse!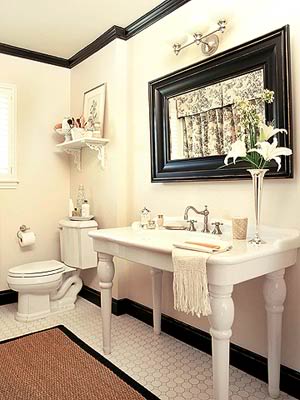 The Lettered Cottage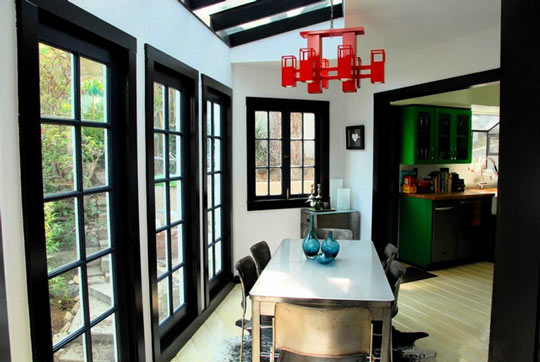 You could choose a color that compliments the wallpaper you've been dying to hang, like this: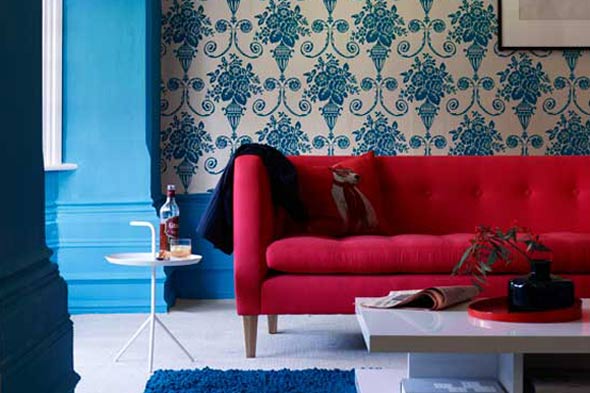 You may have the fear that painting your trim a specific color (other than white) is too edgy or bold for you.  Or, that it "locks you in" to a specific look for the next 10 years.   Painting the trim a color can actually be a subtle way to add interest and highlight architectural details (like great trim).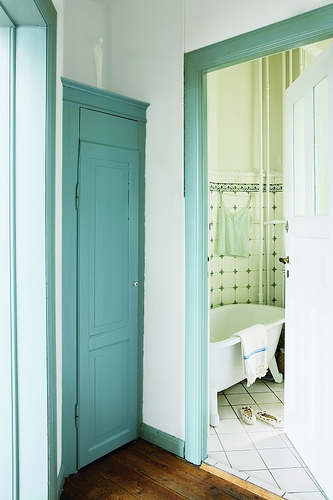 Too Yellow's photostream via Flickr
When my family moved into Stonebrook 10 years ago, we painted the trim (and the ceilings) in several rooms on the main floor of the house in Benjamin Moore's Prescott Green HC-140.   It is still Prescott Green, and I have never regretted it.  In fact, I'd love to paint out my kitchen cabinets in that color now!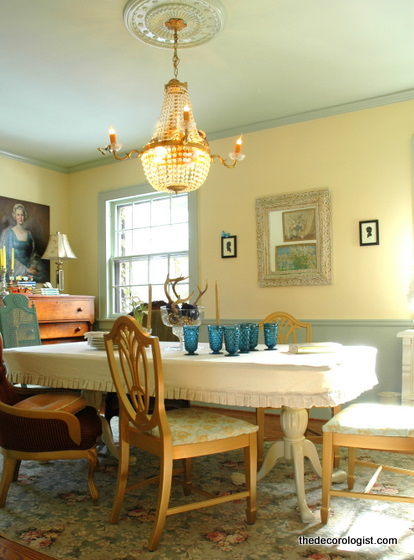 Kristie Barnett
Have you considered painting your trim a color other than white?  Why or why not?