I started out in this field as a Home Stager before I became an Interior Decorator, Color Consultant, and Design Blogger.  I guess I just don't know when to stop!  I actually don't do as much staging as I used to – that's because I am typically booked out too far to be ready to "stop-drop-and stage", which is what is typically needed when time is of the essence.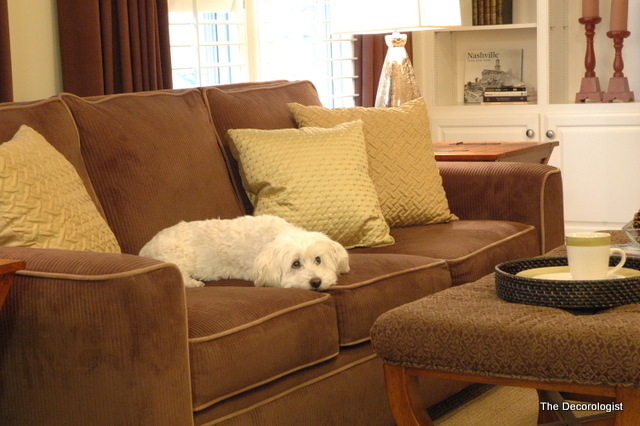 Cutest Doggie Ever
But I love a good stage – it's definitely a wham-bam, thank-you-mam kind of deal.  Instant gratification for a design addict like me.  I'm sharing my latest home staging in this post, as well as the #1 secret to getting your house sold.  See if you can figure it out as we go along.  Let's start with the "before" photographs of this house.  The homeowner has nice furnishings and accessories.  Don't you just love that pair of lamps?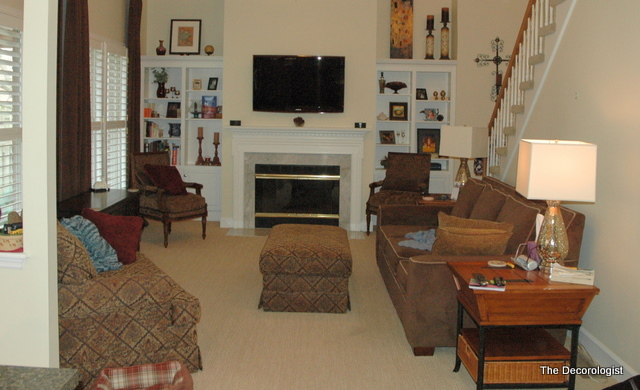 Living Room Before Staging
The fireplace and bookcases are great architectural features, as are the huge windows.   But I'm not sure I'm in love with it yet, are you?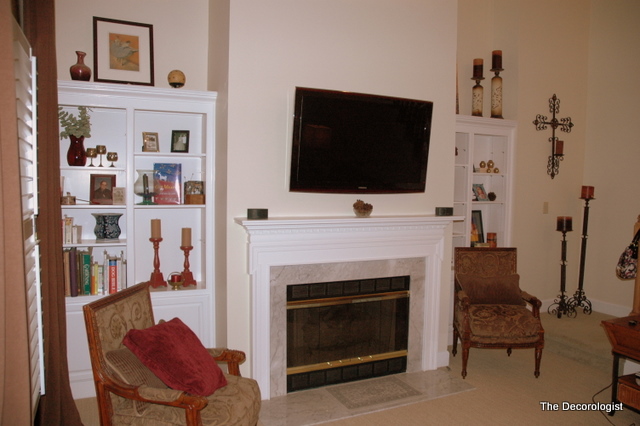 Fireplace and Bookcases Before Staging
The kitchen is faux-painted and leans towards a Tuscan look.   Only a limited number of perspective buyers are going to love this style.  The cabinets are a pinky oak and the countertops are not granite – but they really kinda look like it, which is a good thing.  I really loved the corner hutch and the Frenchy table and chairs in the breakfast room.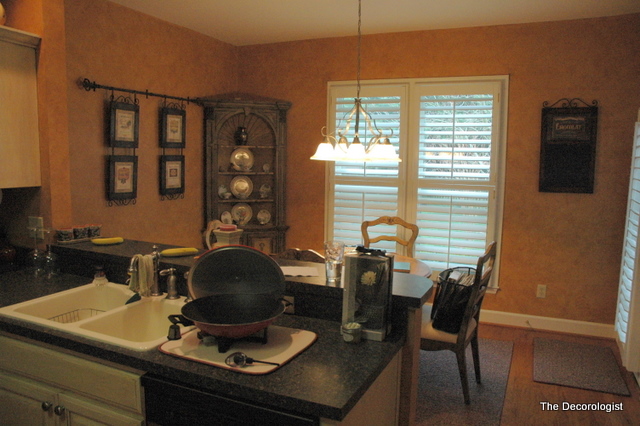 The dining room is functional and a good size.  Again, nice furnishings and updated light fixture.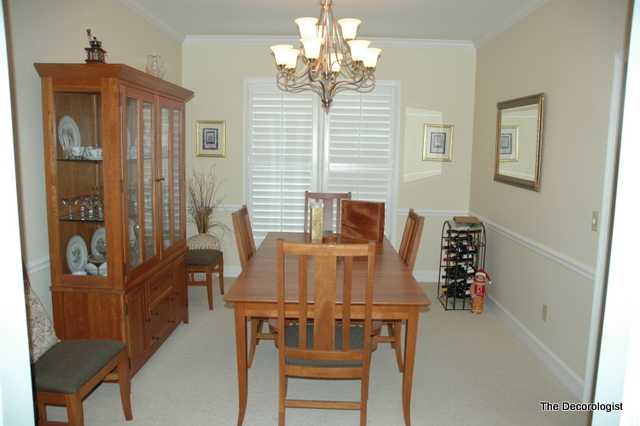 Dining Room Before Staging
Here's the master bedroom.  It's definitely a little crowded and a little dated.  The windows/window treatment definitely need some help.  If you saw this photo on MLS or RealTracs, would you be dying to go view this home?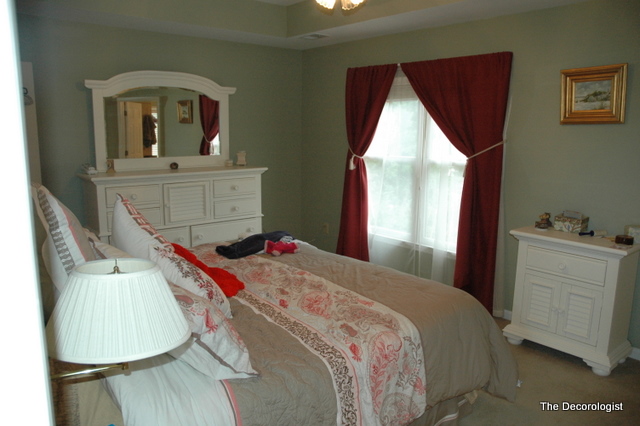 Master Bedroom Before Staging
This is the master bathroom.  Large with separate shower and tub.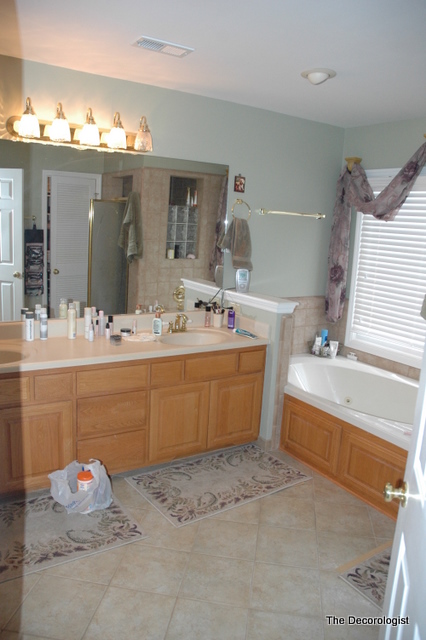 Master Bathroom Before Staging
Here's another bedroom.  No furnishings, really.  Just a place to iron, I guess!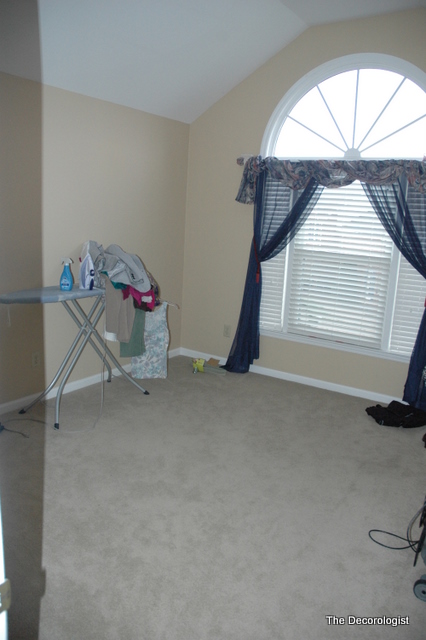 Guest Bedroom Before Staging
Now – if you were on RealTracs looking for a new homes to buy, what would have been your reaction to the house I just showed you?  It's a perfectly nice house and well-maintained.  In fact, it's a great house.  But would you be able to tell that from those photographs?  Would you be calling your Realtor immediately to schedule a showing?  Or would you keep right on clicking your mouse to find the next available house?   Now, what if you found a listing that featured photographs that looked like this: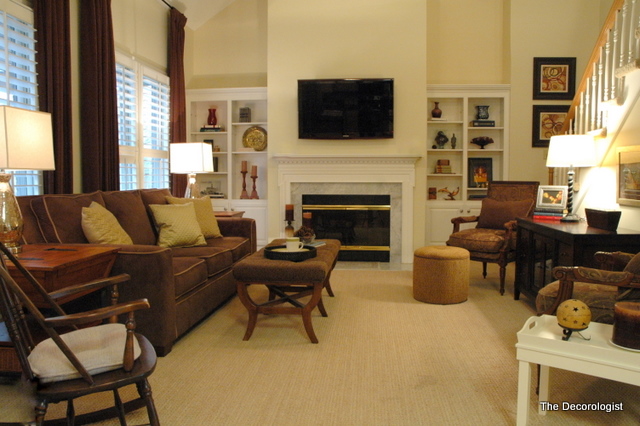 Living Room After Staging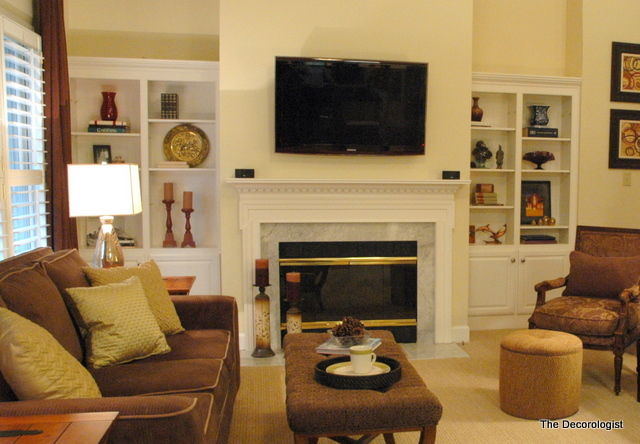 Fireplace and Bookcases After Staging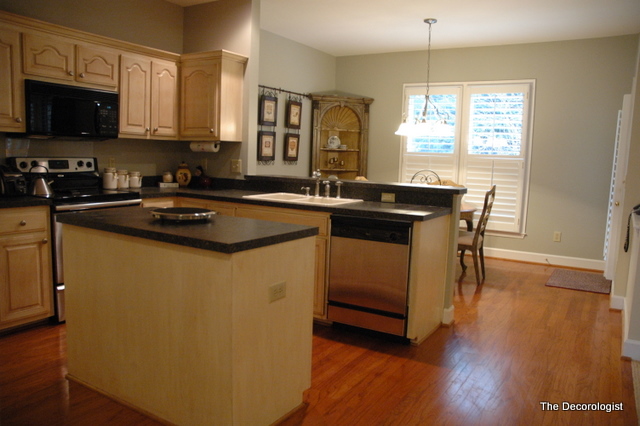 Kitchen After Painting and Staging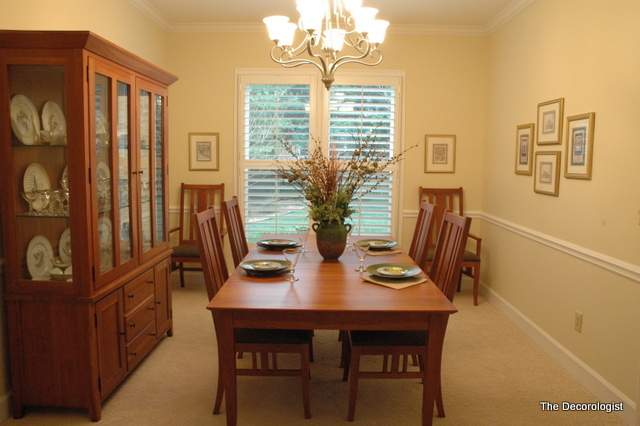 Dining Room After Staging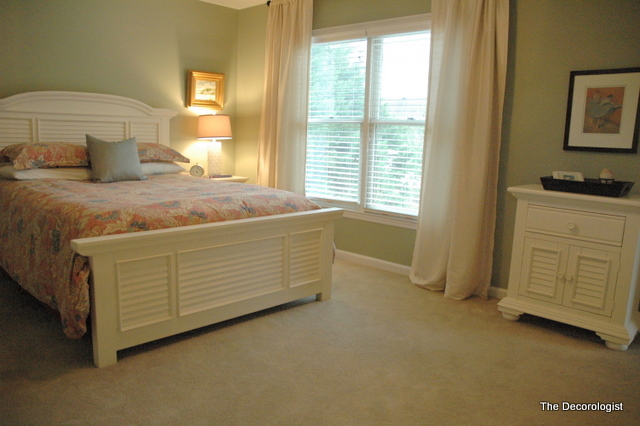 Master Bedroom After Staging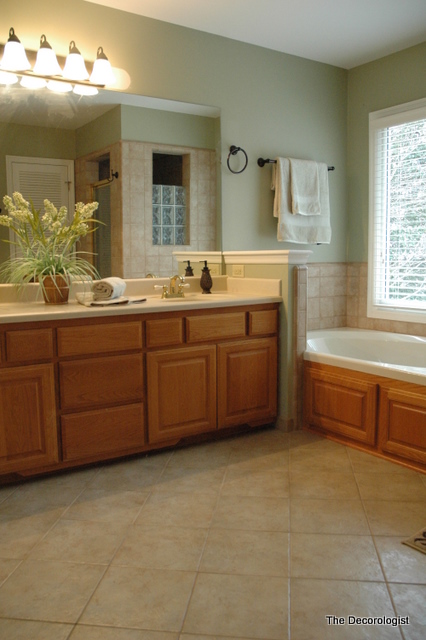 Bathroom After Staging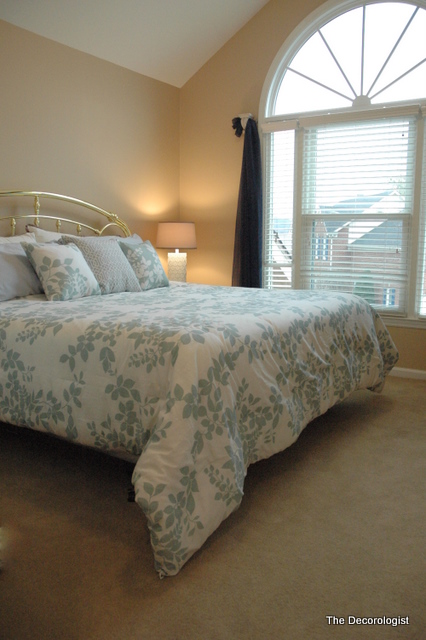 Guest Bedroom After Staging
Have you figured out the secret?  I bet you think I'm going to say "staging your house."  Well, not exactly.  The #1 secret to selling your house is getting great photographs on MLS and RealTracs.  With so many tech-savy buyers, gone are the days when the Realtor picks out all the houses she/he thinks you'll like and drives you around to view them without you even knowing where you're going.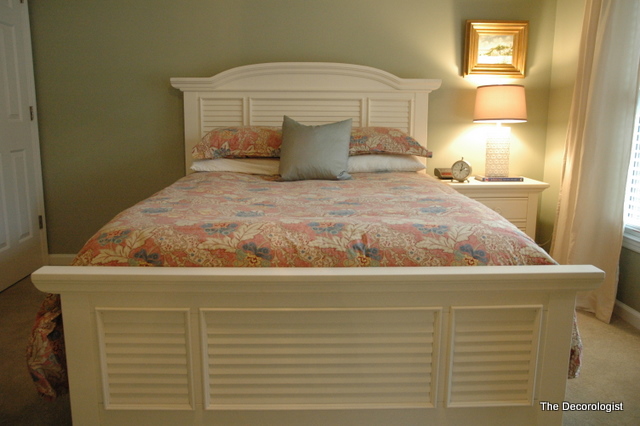 Staged Master Bedroom
Today's buyers are checking out RealTracs long before they even contact a Realtor, and often don't even call a Realtor until they've found something they fall in love with online.  So, the real secret to selling your house is getting great pictures that draw in potential buyers.  Without that, you have zero traffic through the house – no matter how great it may be.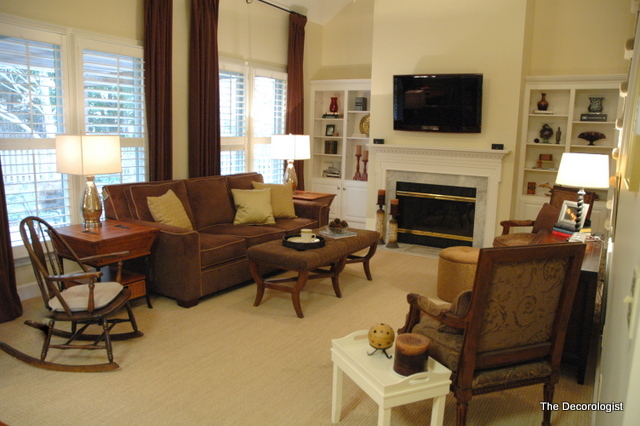 Staged Living Room
 And yes, ultimately, a well-staged house photographs best and will bring in more potential buyers to view your home than anything else will.  When a professional photographer (which I am NOT) comes in this week and takes pro photographs of this house, it's gonna show even better online.   If you're in the Greater Nashville area and need a Home Stager that knows how to get your home camera-ready, contact me today at kristie@thedecorologist.com.