It's no secret that books are my Number One favorite decorating accessory.  I'm not as shallow as it may seem – I actually READ most of the books I use to decorate my home.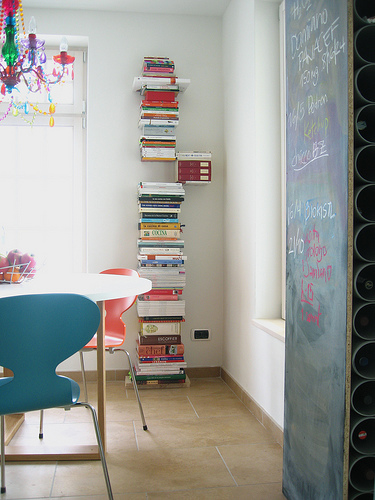 I love them because they reflect who I am – and that's what home decorating is all about to me.  So I love bookcases and shelving that make it easy to display my lovely tomes.  Like CB2's Array bookshelves.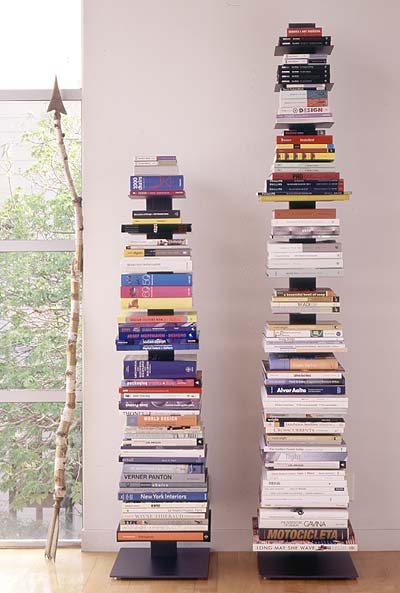 You can stack them on your own, but the Array keeps them from toppling over.  And you don't have to tear apart the whole stack to get to the book you want.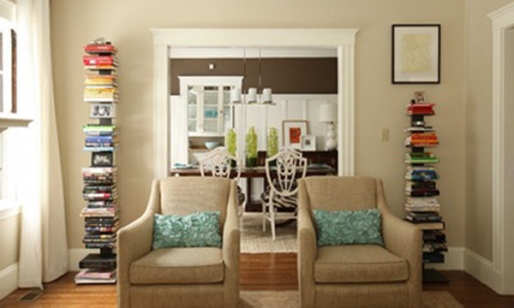 source
Stacked books are like beautiful sculptures, and real in-your-hand books may be rare works of art in the near-future.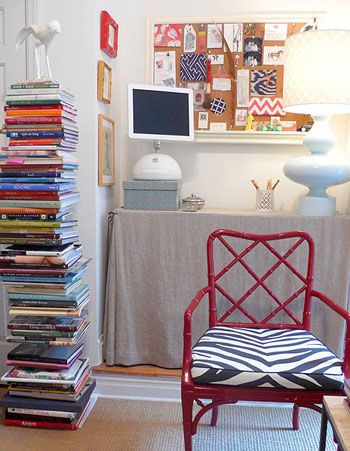 For more ideas on how to decorate with books, look here or here.   I even put them in my fireplace here.  You got any unusual ideas of how to decorate with books?
Share this Post