I love to come up with interesting ways to use everyday items in decorating.  Yes, I have even been known to go through my children's toy box for styling ideas.  Who doesn't have a game of Scrabble  somewhere in their home?   Scrabble tiles are a great way to graphically express a decorative thought, especially for holiday styling, dinner parties, and special occasions.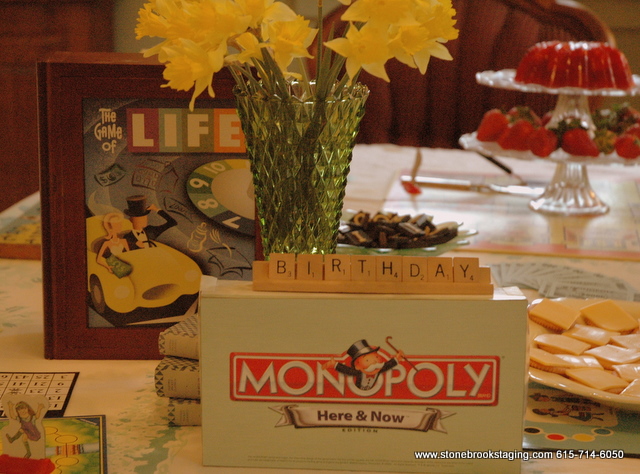 You can use the tiles to spell whatever you choose.  Make it relate it to the occasion, holiday, or season.  You can always just spell it out, quite literally.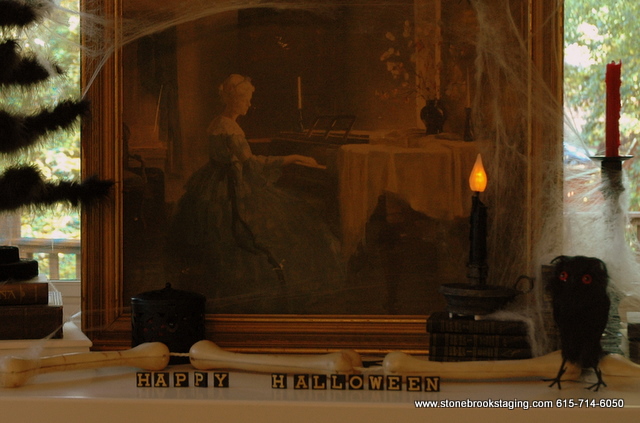 It's even more interesting if you choose words that are not necessarily what you'd expect.  Rather than spelling "happy thanksgiving," why not spell "gobble gobble?"  Rather than "merry christmas,"  try "jesus is born."  For New Year's try "start fresh" or "resolutions."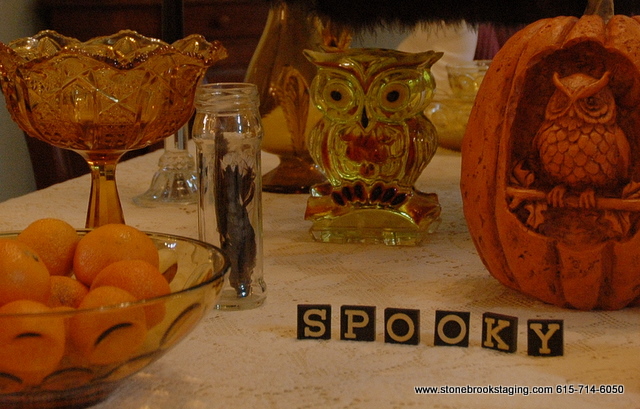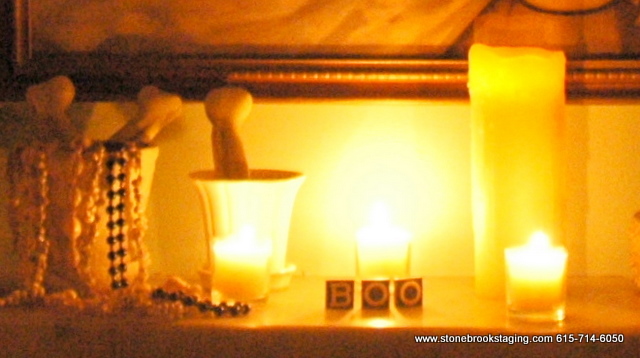 Use the tiles for display on side tables, mantels, or as part of a dinner tablescape.  Use them as place markers at a dinner party – just use initials if you don't have enough for full names.   Even nicknames would be fun.  Those wooden scrabble tile holders make this super-easy.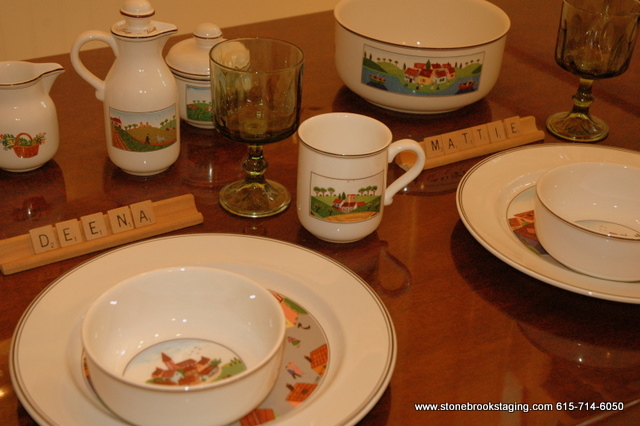 | | |
| --- | --- |
| | If you don't have a Scrabble game, you can often find one at yard sales for a dollar or two.  Different versions of the game have different colors and sizes of tiles.  I currently have black ones with gold lettering, as well as cream ones with the little numbers beneath the letters that even come with a few wooden letter holders.  What other ways can you think of to use Scrabble tiles? |
.
Share this Post