| | |
| --- | --- |
| | Christmas is all about memories, tradition, and nostalgia.  That's why I love vintage Christmas ornaments.  I have a few from my own childhood, but most I've found over the years at estate sales and yard sales for mere pennies.  I love things with a history, even if they are not a part of my own history!  This is a vintage deer bookend that I use in a bookcase throughout the year, but I always put it in a Christmas vignette at this time of year. |
You can often find boxes of fun vintage tree ornaments garages and attics at estate sales.  Older neighborhoods yield great finds.  Holiday ornaments are always cheap, cheap, cheap.  You can typically walk away with a box full for no more than a couple of bucks.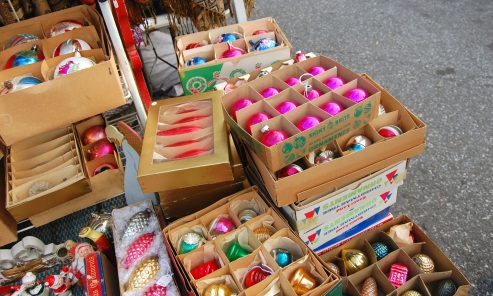 If you are looking for a particular type of Christmas ornament, you might also try antique malls, flea markets, and ebay.  These vintage bottle brush trees look fantastic grouped in mass on a mantel.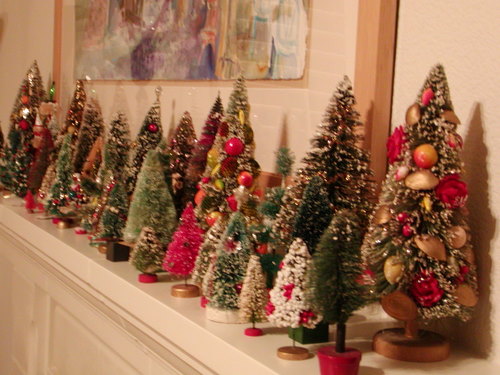 This plastic Santa in his sleigh with reindeer belonged to my mother as a child.  There are a few broken antlers and only 5 reindeer, but they are priceless to me.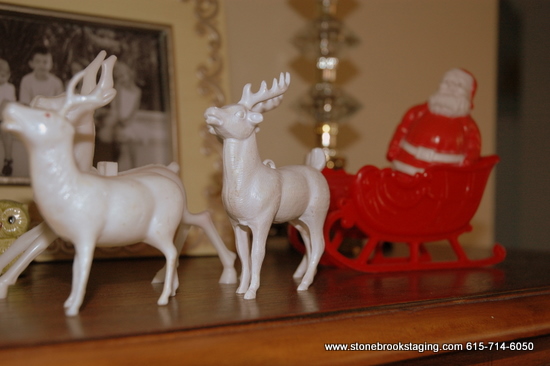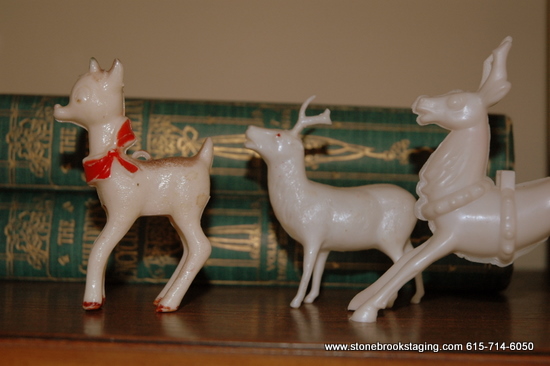 | | |
| --- | --- |
| Growing up, we had a Christmas card box exactly like this one.  It hung in the entrance to our kitchen, and my sisters and I loved to count down the days until Santa's arrival.  I don't know what happened to it, but when I found this at an antique mall a few years back I HAD to have it.  Now my kids use it to count down the days and it's a fun place to keep Christmas cards. | |
I love these vintage reindeer juice glasses.  Another antique mall find about 10 years back.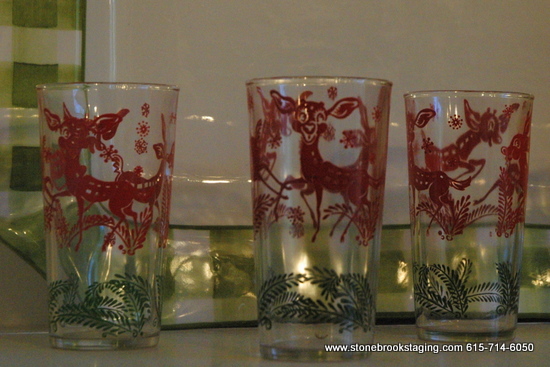 Again, we had similar Santa mugs as a child.  My nostalgia nudged me to buy these years ago.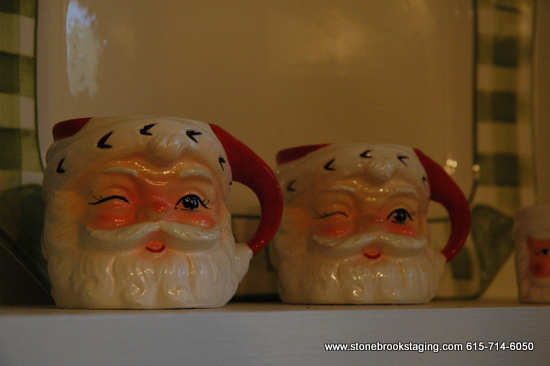 Below are a few of my favorite vintage Christmas tree ornaments.  Some are from my childhood, like the Bert from Sesame Street and a few vintage elves.  Others I've collected over the years.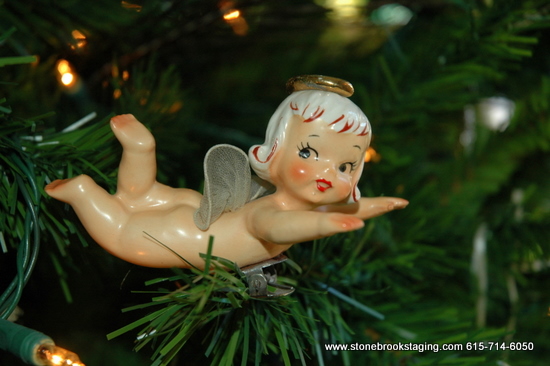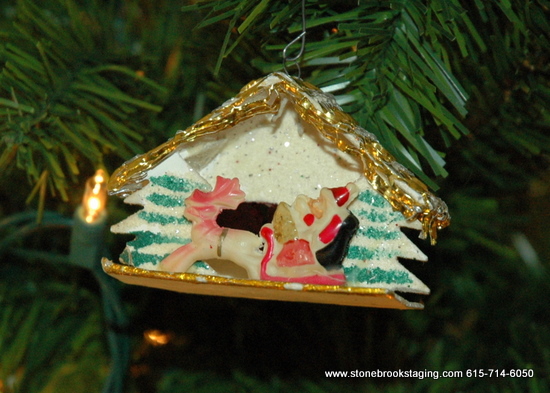 | | |
| --- | --- |
| Do you have special ornaments from your childhood, or ones that remind you of your childhood?  I'd love hear about your nostalgic memories of Christmas ornaments! | |
Photo Credits:  The Decorologist (formerly StoneBrook Staging).