| | |
| --- | --- |
| I am officially encouraging you to change or maybe just alter your traditional Christmas color palette this year.   How about a little inspiration? | |
I am going more towards turquoise and peacock blues, hot pinks, limey greens, and plums.  I can do this over the base of my traditional greens, but it does require subtracting some of the predictable dark reds.  Metallics are big for Christmas, so lots of gold and a little silver for me.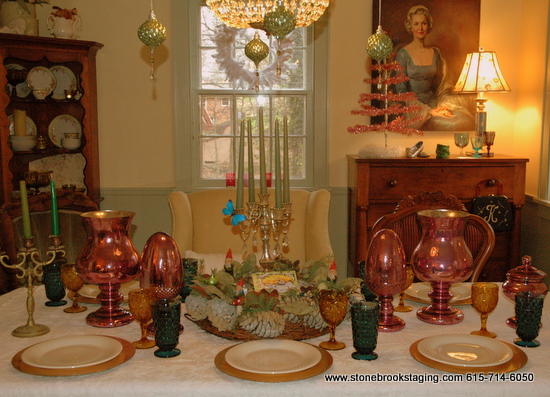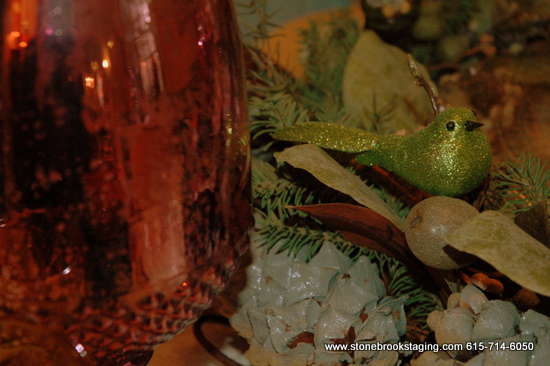 Christmas trees come in all colors – pinks, blues, and white ones are particularly popular.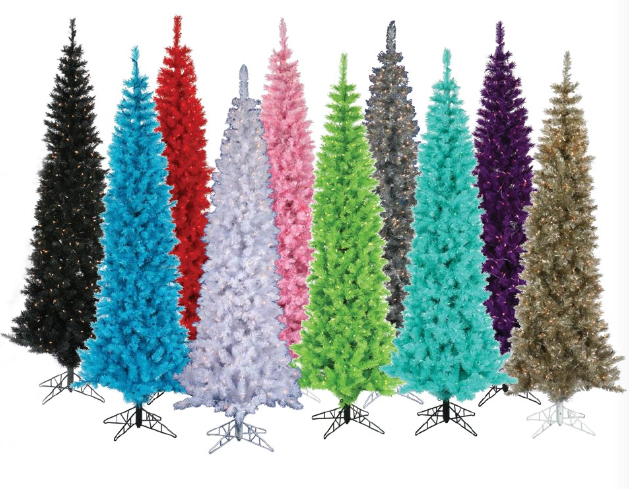 | | |
| --- | --- |
| Any color or color combination will work for Christmas – as long as it's in a context with a tree, ornaments, garland, and all the other "traditional" Christmas basics.  Oh, and anything metallic or sparkly is good.  It looks Christmasy, only a lot more fun! | |
1. Colored papers look like flowers when styled festively.  2. Love that pink shimmery pattern paired with gold metallic.  3.  Holiday charger plates are everywhere – and in cool colors like plum and this lime green.   4.  Metallics are all the rage and work perfectly for Christmas sparkle.  5.  Dark red and forest green no more –  here's a softened but brightened version of Christmas colors.
The colors of peacocks – both the teal blue and electric green – work great for spicing up your Christmas decor.  I just randomly stick peacock feathers right into my Christmas tree branches.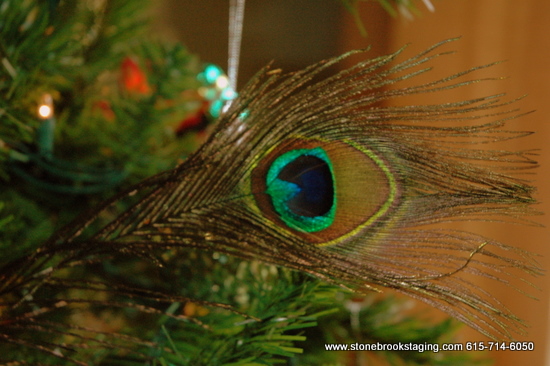 | | |
| --- | --- |
| Blues, greens, and creams make for a serene and sophisticated Christmas palette in this lovely dining room . | |
| | |
| --- | --- |
| | Same home, different room.  Rather than throwing in reds and greens in your existing color scheme, why not pick up on what you already have?  The blue on the chair and in the back of the bookcases is simply amped up and spread around in the form of Christmas decor.  It just works. |
| | |
| --- | --- |
| Maybe you love purple.  Check out this gorgeous table all set for Christmas dinner. | |
| | |
| --- | --- |
| | So pick a color, any color!   Inspiration can be found anywhere:  in clothing, wrapping paper, magazine layouts, store displays.  Make a change, spice things up, and embrace what you love when you decorate this year for Christmas. |