On Saturday I attended the 2019 Antiques & Garden Show at the Music City Center in downtown Nashville. High-end vendors gathered from across the country to display their best of the best, and it was an amazing sight to see! It's interesting that even at an event all about decorating with antiques, current trends emerge. I'm sharing my favorite things at the Antiques & Garden Show, and you'll see the tie-in to what's current and trending.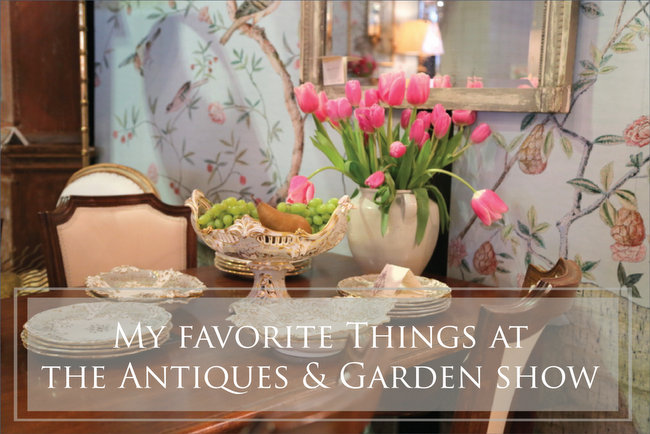 1.

The COLOR!!!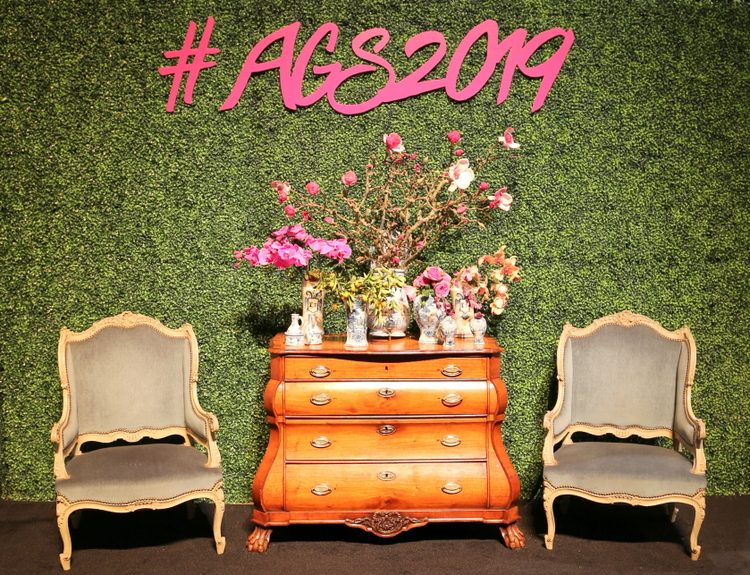 I've been attending this event for years, and I have never seen so much COLOR at the show. In fact, I can remember a year or two where  swaths of white, cream, and linen were predominant. Not so this year!

Green is always all over the Antiques & Gardens Show because, duh, "gardens." But I definitely noticed some of the rich emerald greens taking center stage, which is right on trend this year (see my post on green kitchen cabinets here).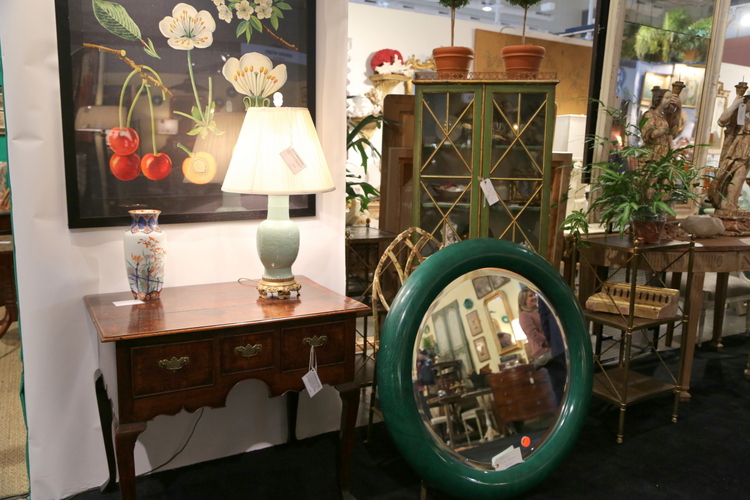 Rich, warm colors were more prevalent than cool pastels.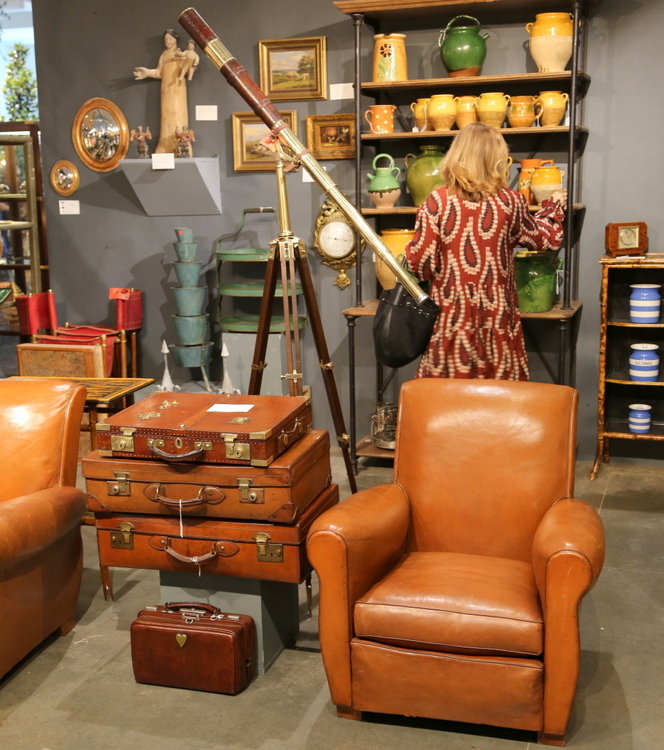 2. These wallpapers: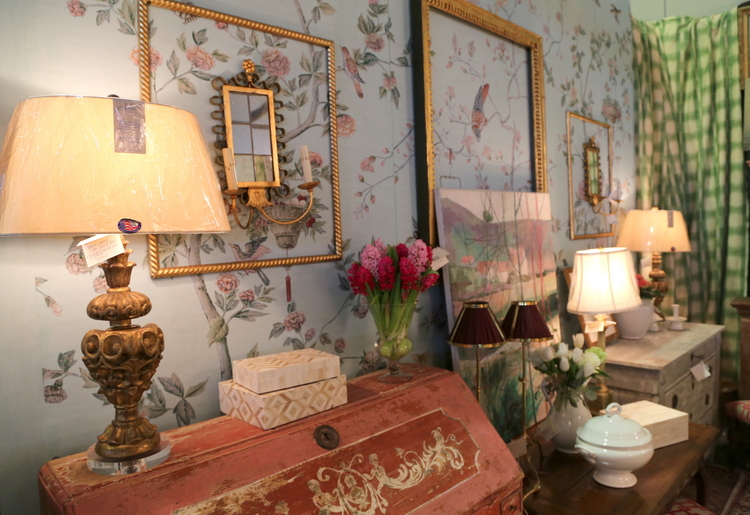 We all know that wallpaper is back, but most are scared of the commitment. This beautiful scene shows how a classic floral and bird paper can be a beautiful backdrop that I'd never tire of!

And an art collection looked surprisingly amazing against THIS wallpaper: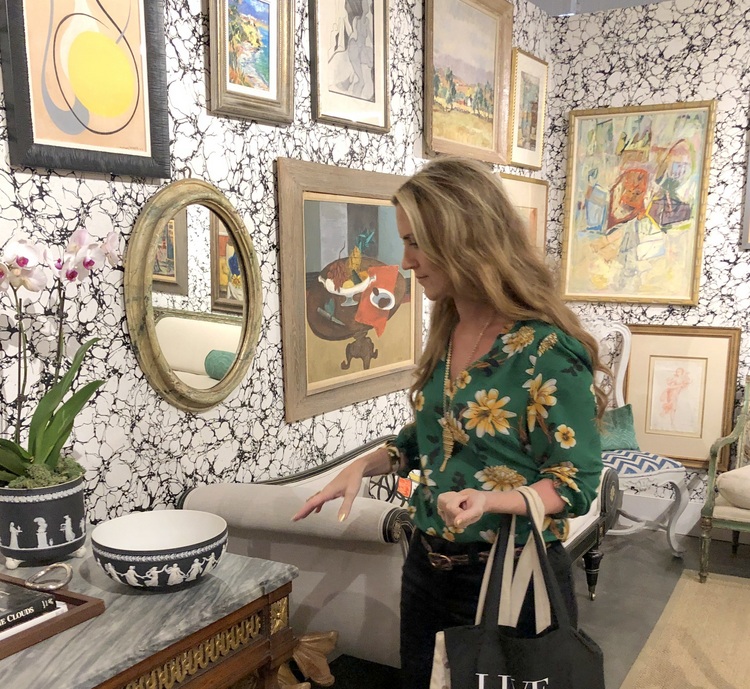 It reminds me of a Cambria quartz, Rose Bay, that I used in a dramatic kitchen project last year. I've always been a fan of book wallpaper, and this one is beautiful as a backdrop when decorating with antiques.

3. The Vintage Portraits

There's nothing new about vintage family portraits, but collecting vintage portraits of people you aren't related to has been a trend over the last several years. I have amassed quite a collection of vintage women's portraits spanning from the 1940s to the 1960s, since I am often decorating with antiques and vintage items I find at estate sales.

4. Scarlett Scales' Tablesettings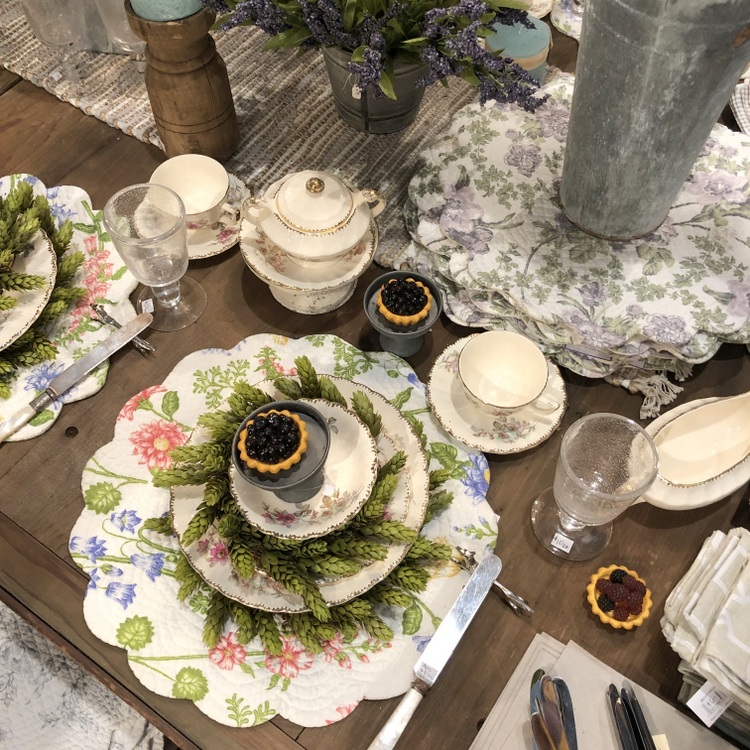 Scarlett Scales Antiques never disappoints, nor does her incredible tablescapes! Their beautiful fabric placemats were selling like hotcakes, as southern ladies embraced the floral trend.

5. Designer Bunny Williams

This is the second time I've seen Bunny Williams speak at The Antiques and Garden Show of Nashville, and the second time I've had the pleasure of meeting this celebrity designer. She has created her own furnishing and decor lines for Century Furniture, Ballard Design, and Dash & Albert. Bunny has a new book coming out this spring, but here's her most recent one:

In her lecture, Bunny said that she believed the most important thing in a room is furniture arrangement. She's definitely a master at creating cozy, intimate seating areas in large rooms. And I loved her tip about using Indian and other bedspreads as dining room tablecloths!

6. The Oddities!

One of my favorite things about this event are the oddities that often steal the show, so to speak. There are always a few quirky, interesting pieces on display right alongside the traditional, classic wares you expect to see at this kind of event. Decorating with antiques can look a little heavy if you don't lighten the mood with an oddity here and there!


One vendor featured this series of (very expensive) decorative plates that were hard not to notice!


7. This Woman's Dreadlocks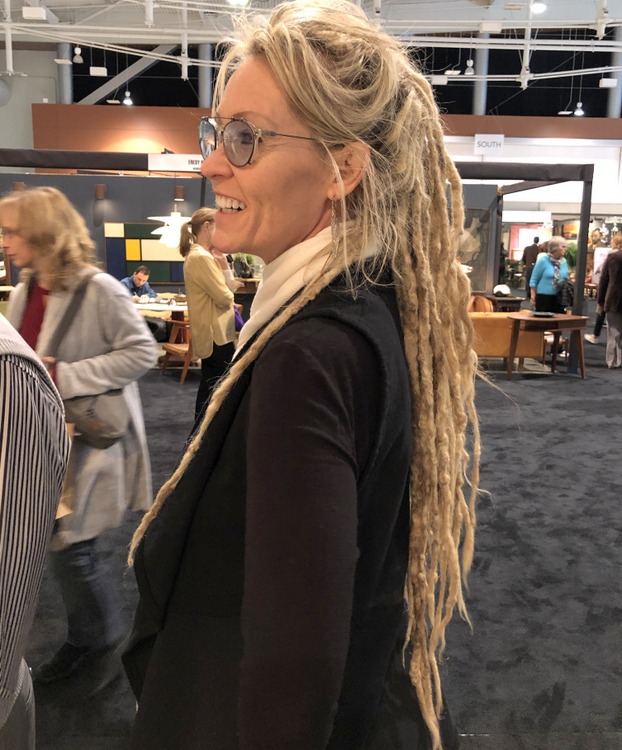 There are a lot of "the beautiful people" at this prestigious Nashville event, so it's always fun to see the trending fashions many ladies and gents wear on this occasion. This woman's dreadlocks rocked my world so much, I had to stop and talk to her about her amazing hair! She's been wearing her hair like this for 15 years. Honestly, I'm half-tempted to do this myself – she is stunning.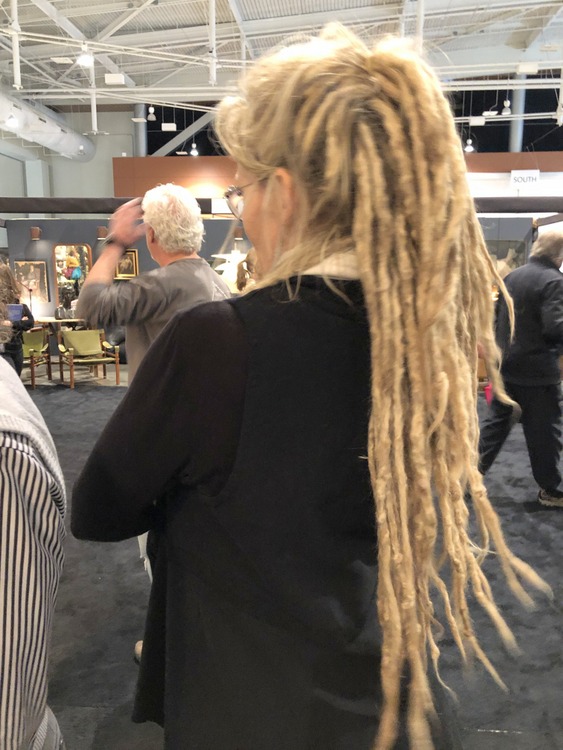 8. Spending Time with a Dear Friend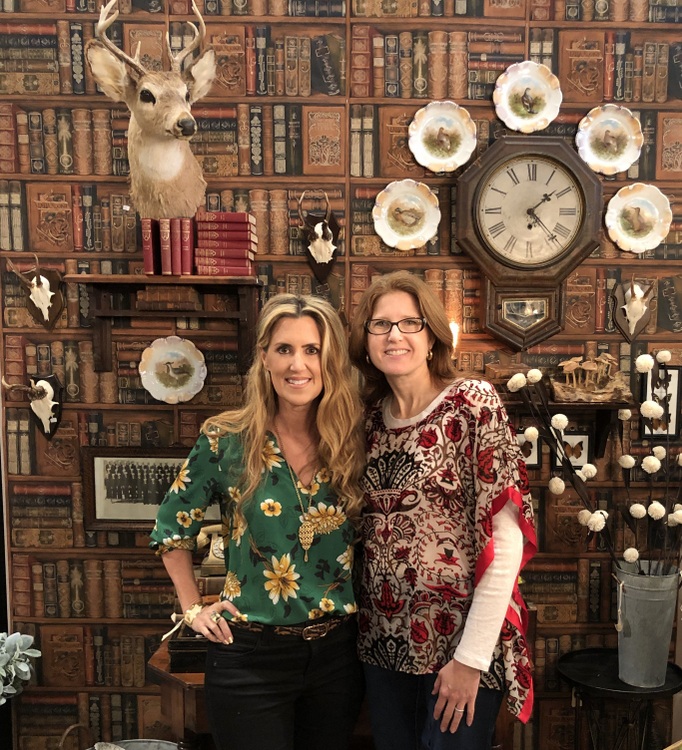 Ok, I don't mean the DEER hovering behind us, I mean this dear friend who spent the afternoon with me at the Antiques & Garden Show! We came away with lots of fresh inspiration and a bag of great magazines provided by the sponsors of the event.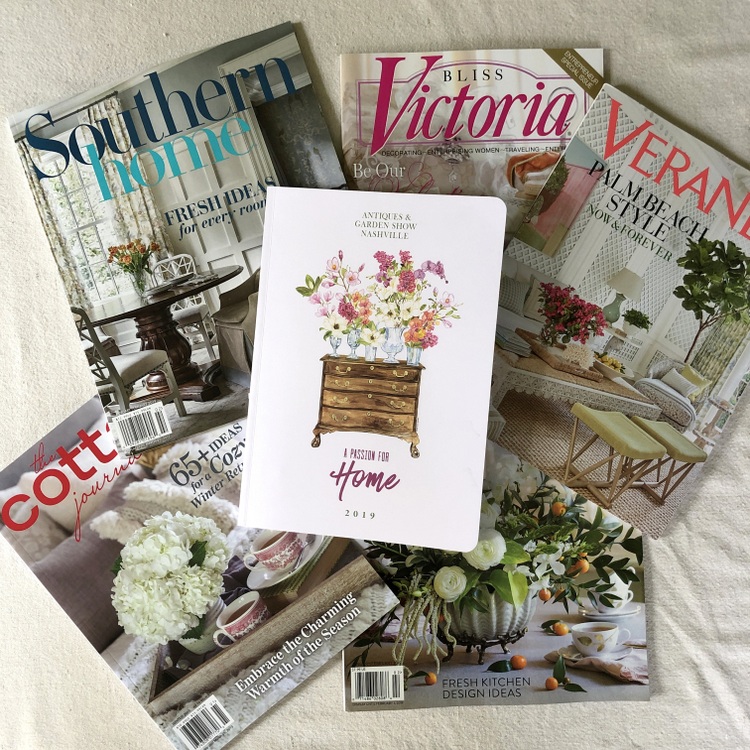 Whenever I attend from a design-related event or a designer showhouse, I always seem to have to tweak my tabletops or my furniture arrangement when I return home. Am I the only person who does that?
Thank you to those who participated in my Instagram ticket giveaway! Be sure to follow me on Instagram here.
The spring Expert Psychological Stager™ course is fast approaching (5 weeks away!), so make your plans to attend and find out more about the course here. I've personalized trained over 250 professional home stagers, and we strive to improve the course every time! And because training quality matters, I'm proud to say we are one of only a few training programs in the world accredited by the Real Estate Staging Association®.