| | |
| --- | --- |
| | It's no secret I adore books.  Not just reading them, but using them as decor in my home and the homes of my clients.  They are such a great way to express your interests and your creativity.  Isn't it ironic that coffee table books can be stacked to make a side table? |
There's all kinds of ways to display and express yourself with books.  Books are art, don't you agree?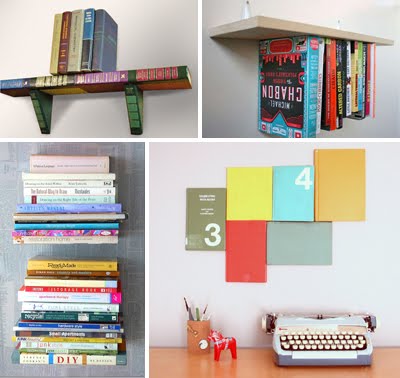 This is one of my favorite images, probably because it incorporates 3 of my favorite things:  books, the color turquoise, and Anthropologie!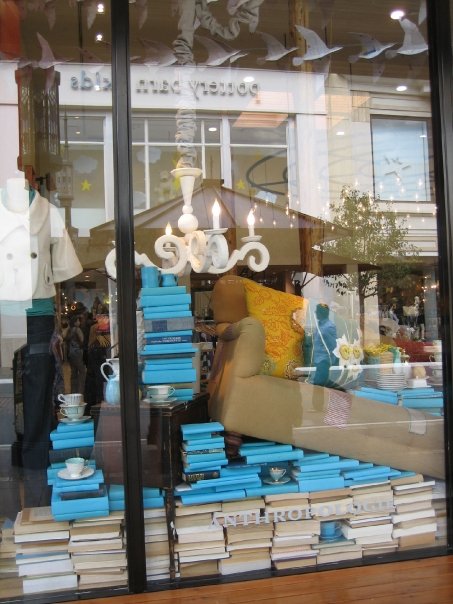 Experimenting with the way you display books can be an artistic statement – grouping by color always looks fabulous.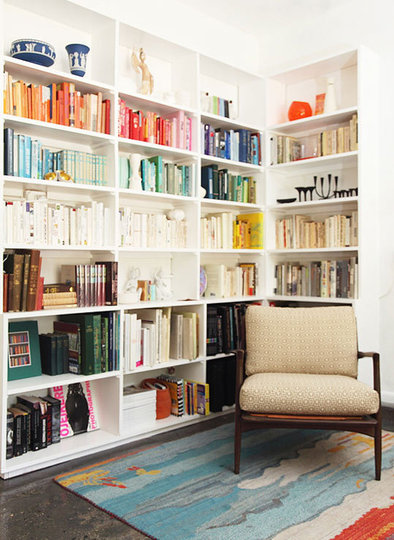 | | |
| --- | --- |
| | This is adorable – I am definitely creating a book Christmas tree next year, faux snow and all! |
Kindle-schmindle.  Give me the REAL thing anyday.
Photo Credits:  DecOr, How About Orange, Julie Brainard, Apartment Therapy, Amused by Books.