Do you use certain words or terms so often that you forget that most people who are NOT in your line of work have no idea what you are talking about? I just assume that everyone knows what I mean when I talk about occupied home staging. But they don't.

Let me clear this up: occupied home staging is a service offered by some (but not all) professional stagers where they arrange what you already have in your home, bring in carefully selected decor items, and make the house ready for photography and showings. This is quite different than vacant home staging, where rental furniture and props are brought in to stage an empty house. Many sellers believe they don't need staging if they have a furnished home, but there are times when enlisting a professional stager is a wise investment in marketing.
WHEN YOU SHOULD CONSIDER OCCUPIED HOME STAGING:
1) If you will be living in the home until it sells.
If your home is not going to be empty, there's obviously no reason you need to stage your house with rental furniture. Occupied home staging involves using your own furniture, but making your home look better than it has since you've owned it!
Let me share an example of an occupied home staging of a high-rise condo staged by recent Expert Psychological Staging® graduates. The owner was planning on living in the condo until it sold. His Realtor, Scott Lynch of Parks Realty, knew that occupied staging was the right option his client. Here's the "before" of the entry to his condo: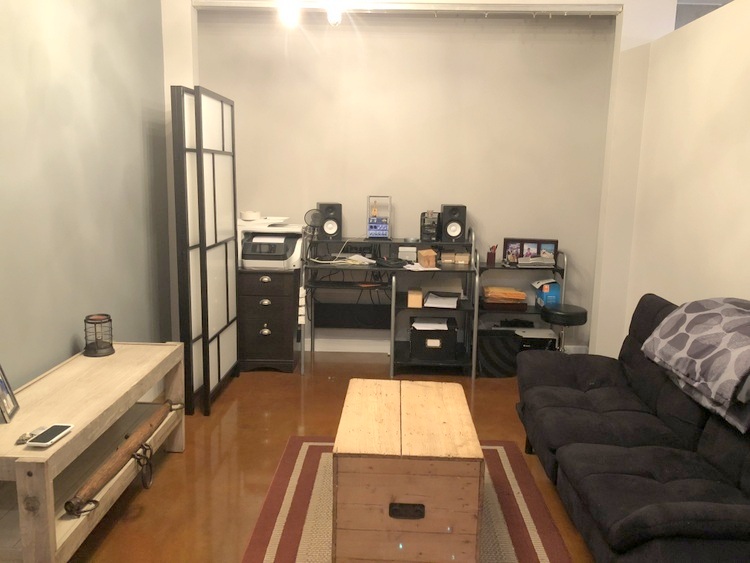 before
Using and rearranging his own furnishings, we were able to create a more inviting first impression than what this room was previously. Artful editing and the addition of select staging props make all the difference: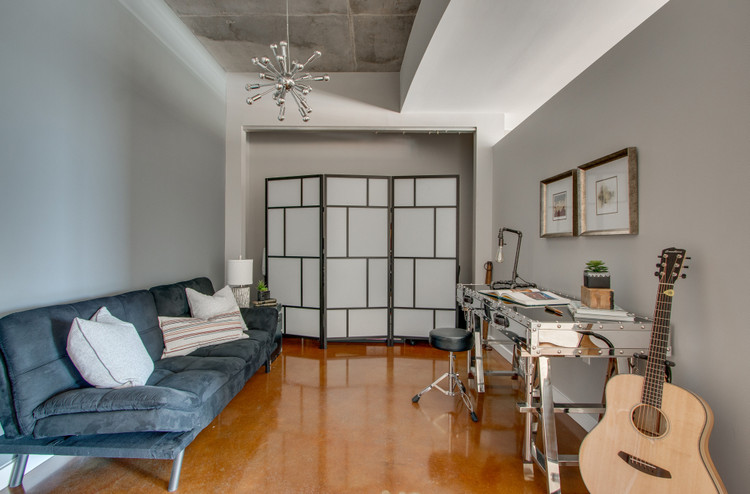 after occupied staging
2) If similar homes are for sale in your neighborhood.
I'm sure you've heard that "comparison is the thief of joy." You want your property to stand out as the first choice for would-be buyers so that you can sell it quickly and for top dollar. Occupied home staging will make your house more competitive. Like it or not, you are essentially entering a beauty pageant when you list your home for sale. It's all about comparison and which house presents itself best.
Let's say the "before" represents what the bedroom of a similar condo in the same building would look like to a would-be buyer: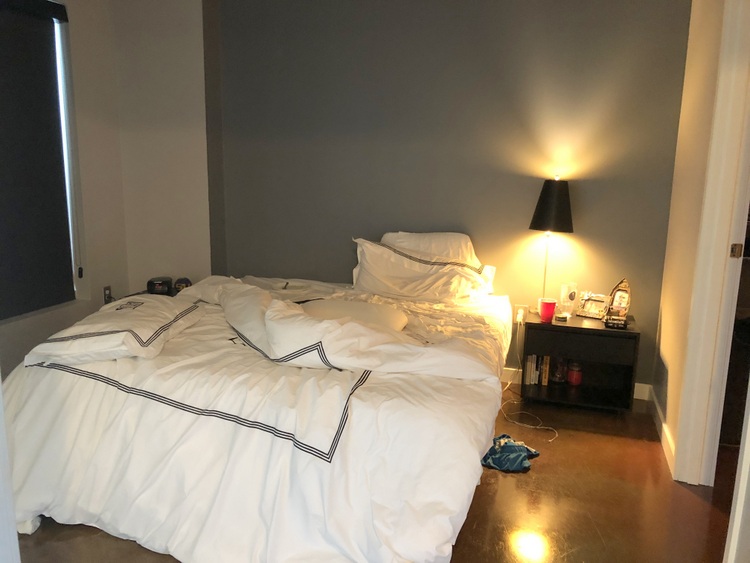 after
And the "after" represents which condo won the beauty pageant, so to speak: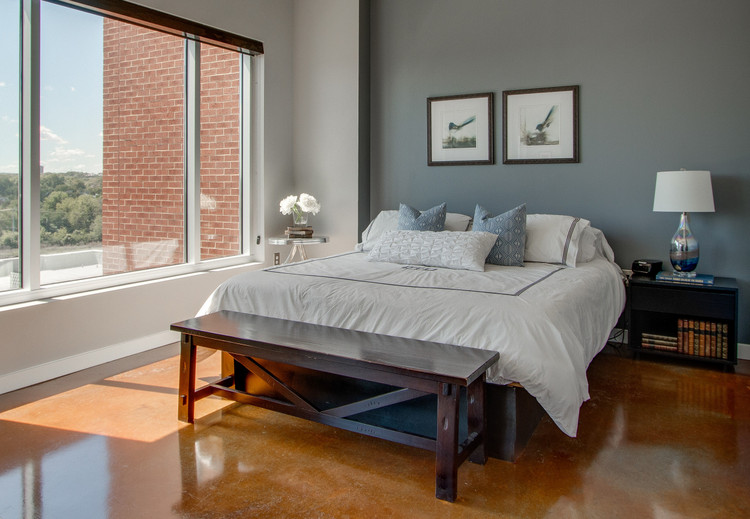 after staging
3) If updates or renovations may be needed.
A good occupied home stager is an expert in knowing what your house needs to get the asking price you want, and they know the most cost-efficient options to get your house to where it needs to be. Part of an occupied home stager's job is to save the seller money. Some upgrades or renovations are necessary, while others are not. Homeowners may not know the difference and often make expensive mistakes without professional advice. Stagers know exactly what will (and what will not) make or break your chances of getting a solid offer on your home.
4) If you need to sell your home quickly.
Besides pricing below your competition, there is no better way to sell your home quickly than to utilize occupied home staging. Staged homes sell in one-fourth of the time it takes for unstaged homes to sell, and are often the homes that are the object of bidding wars.
Let's see which version of the condo's living room wins the bidding war. Will it be the "before?"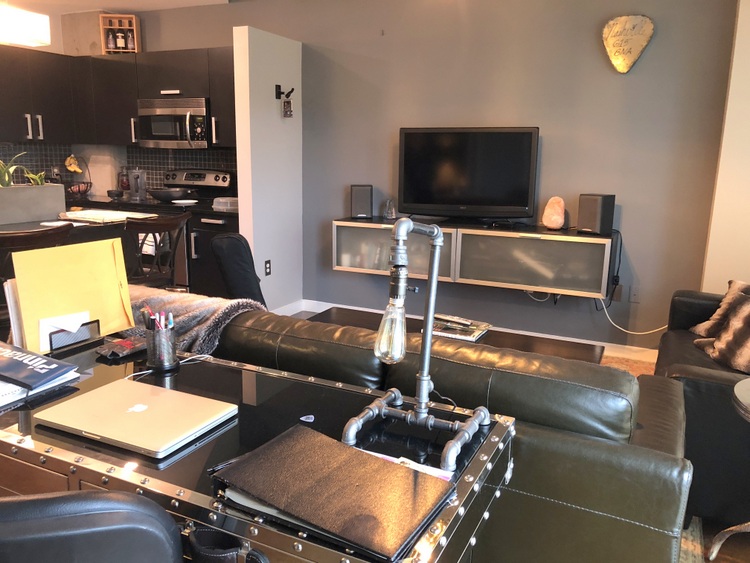 before
Or will it be the "after?" You decide: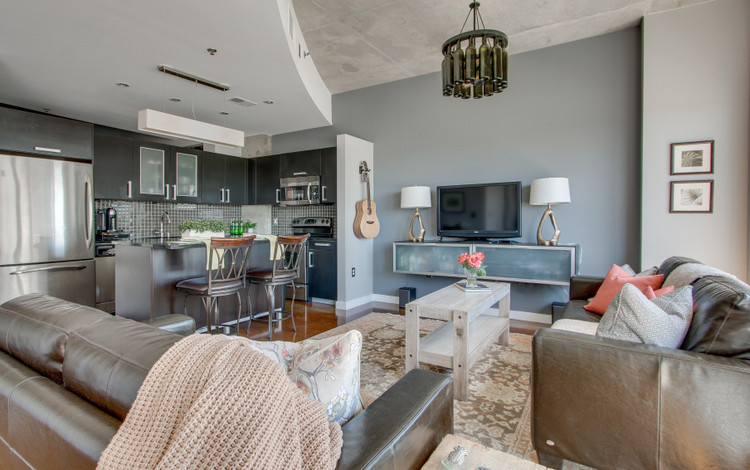 after Expert Psychological Staging™
5) If you want to make more money on your home's sale.
Having your home professionally staged will make you more money – and who doesn't want that? Staged home typically sell for more money than similar unstaged ones. One of the reasons for that is because they sell more quickly. The market tends to control the price of homes dependent on how long they are on the market. Statistics show us that the best chance of getting at or close to your asking price is when it gets an offer within the first two weeks. If a home remains on the market for a month without an offer, the average selling price drops 5%. On a $500,000 home, that's $25,000! The cost of staging is well below that of the first price reduction. And guess what? Because occupied home staging doesn't require the rental of furniture, it costs only a fraction of the cost of vacant staging.
Most occupied stagers charge hourly and focus on the most important rooms of the house. This condo has 3/4 rooms, so it only took a few hours to stage.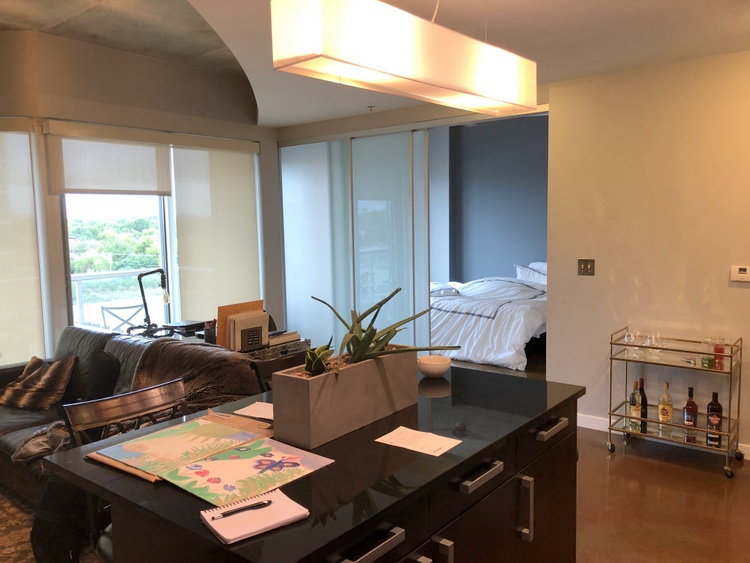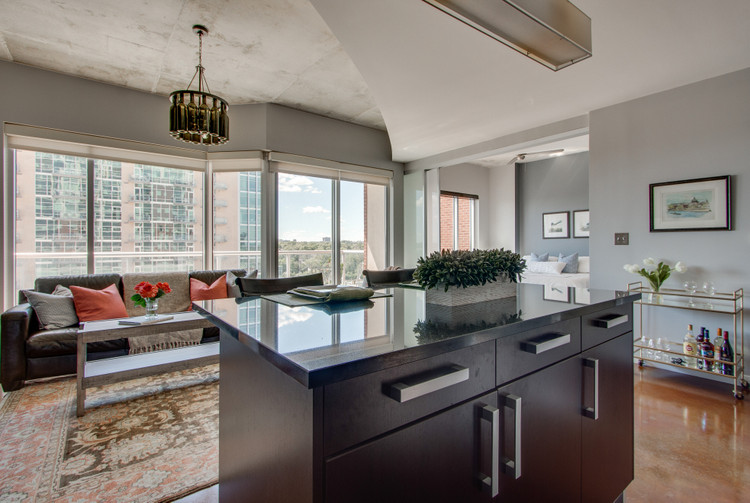 Staging props include art, pillows, lamps, plants, and other decorative items.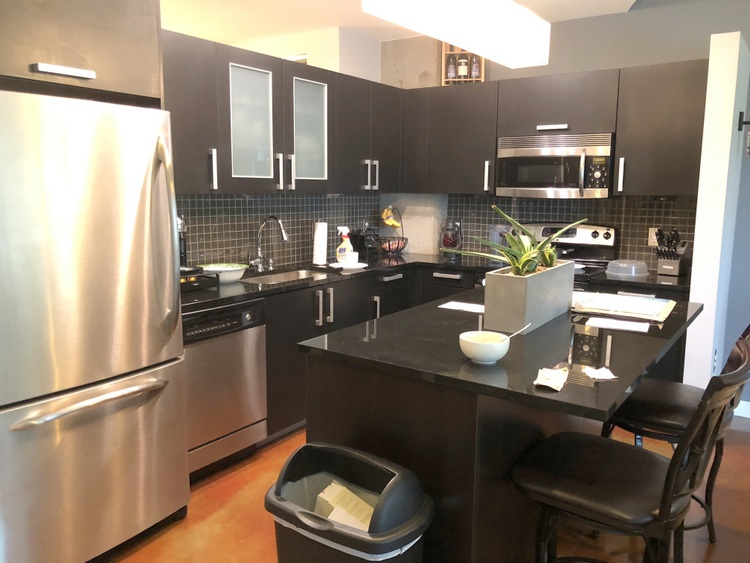 before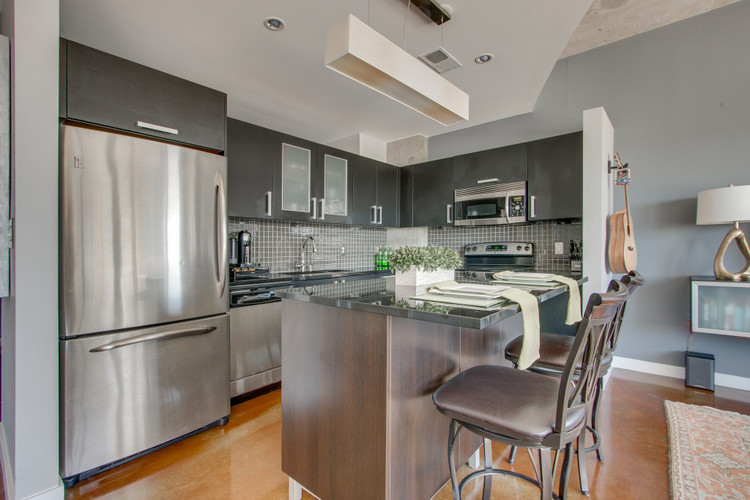 after
A great stager is like a great makeup artist or hairdresser – she knows how to make the best of what the good Lord gave you!
All the props we used are from my inventory and cost me around $1000 total. It's typical to charge an hourly rate for the staging labor, plus about 20% of the value of the staging props. A staging like this is quite affordable for a homeseller and costs less than the staging props that were brought in. If the seller had instead gone out and purchased all these props, it would have cost more than hiring a professional stager to do the job!
So now you know!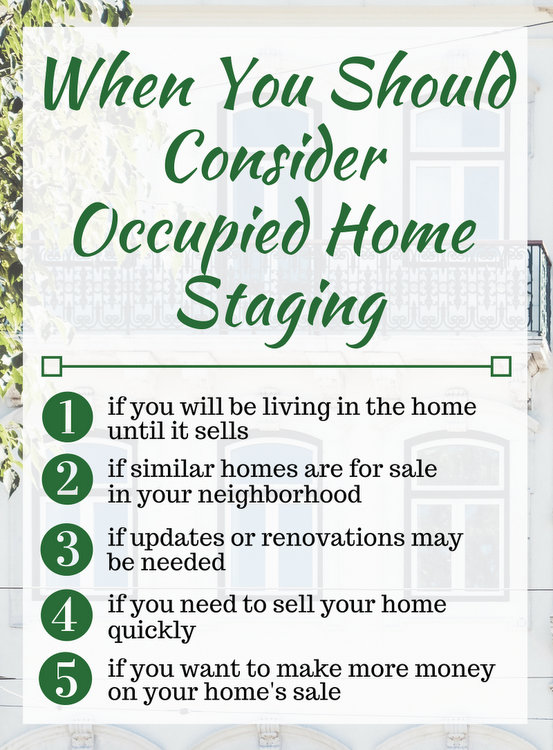 pin this image!
If you need a GREAT home stager in your area, here's the list and contact info of my Decorologist-approved EPS™ stagers.
If YOU want to become an Expert Psychological Stager™,  find out all about my ONLINE accredited training!