It's finally summertime, and I won't be lighting a fire in my fireplace anytime soon.  So . . .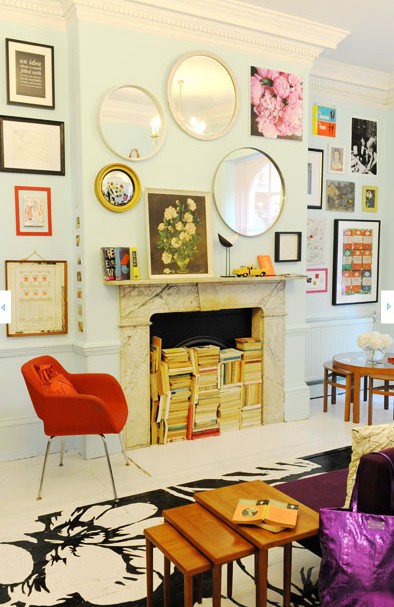 I'm really considering cleaning out the firebox and stacking it full of books for the summer season. 
Why not put my love of books on display in a creative and unexpected way?  I have such a large collection, it should be fairly easy to fill.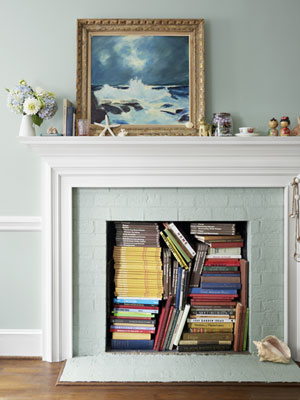 I really, really want to do this.  I'm just concerned about cleaning out my gas fireplace well enough that I don't soot up all my tomes . . .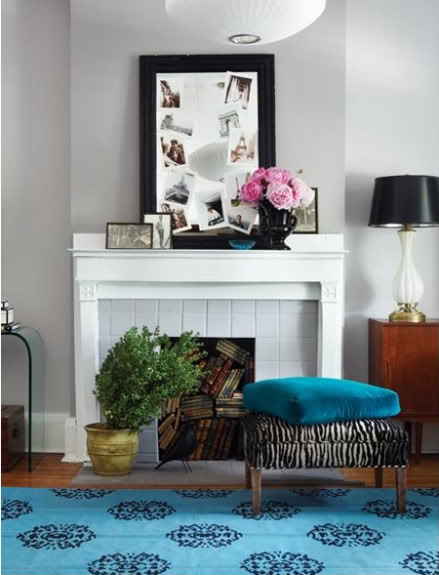 source
I guess I'll have to store all that fake ash stuff that sits in the bottom under the grate.  Where on earth will I put that?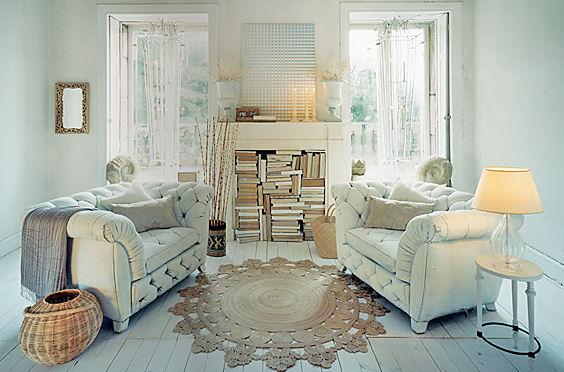 Maybe I'll go to a yard sale and buy a bunch of really crappy books to line the bottom and outermost sides with.  Then I won't have to worry about ruining the ones I love.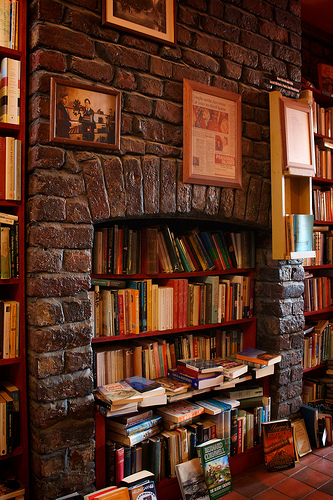 Fireplace from a Bookshop in Lark
I know I'll love it if I do it, but what a shame they'll have to come back out in the fall.  I guess it's not much different than the trouble of putting up and taking down a Christmas tree, right?  Do you think I should???
(Just to catch you up – click here to see what I did!)
Share this Post