Ok, I LOVE books.  I love to read.  Books are like friends to me, and I have a hard time getting rid of books that I have read.  So a long time ago, I decided to start decorating with them.  Why not?  They tell people who you are, what you like.  I stack them under lamps and decorative items to give them a lift or add color.  I group them by color to coordinate with certain rooms throughout my home.   I stack them on tables to express who I am and what my interests are.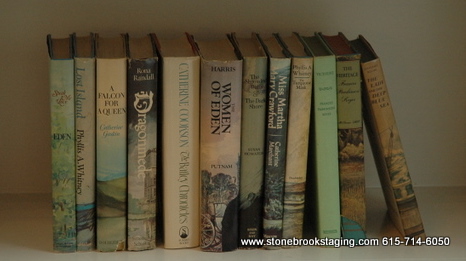 I have collected vintage children's books for many years before I ever had children.  The cover colors and artwork are amazing.  But even new books look better if you take off those glossy covers!  Hardback covers are typically blues, greens, browns, blacks, and reds. – so they are easy to group to make a color statement.  Vintage books have the most beautifully illustrated covers and fonts – and many original vintage bookcovers are amazing as well – they are the only ones I don't strip off!   Any vignette is improved with the addition of a stack of books.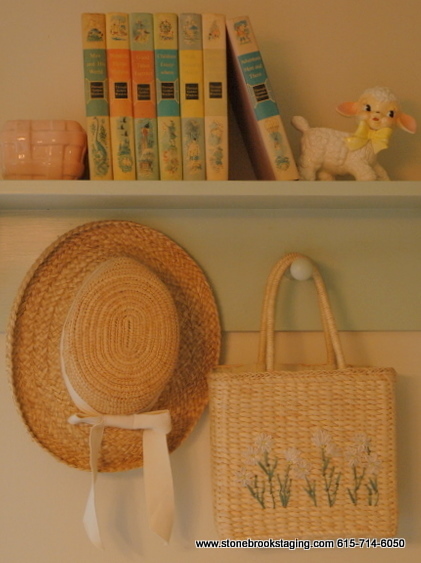 Here are some thoughts about decorating bookcases:
Don't just use bookcases for books – and don't put all your books in bookcases. Use books on tables, mantels, etc.
Stack books, turn them sideways, use them to elevate other objects.
Hang artwork on exterior frame of a bookcase.
Paint or wallpaper backs of bookcases, curios, or cabinets.
As a rule, larger books and items go at the bottom of a bookcase.
Use a zig-zag formation in bookcases.   Then fill in with interesting accessories.
Accessories in bookcases can include small pictures, lamps, large shells, art objects, pottery, framed photos, vases, etc.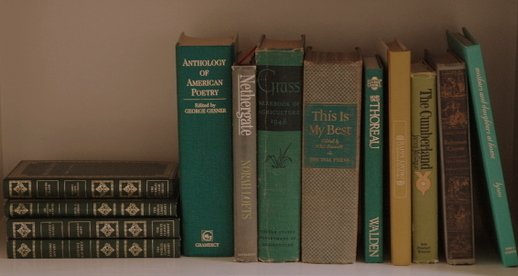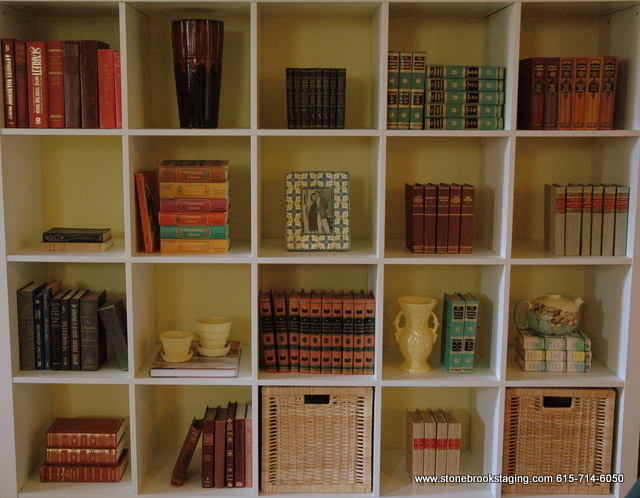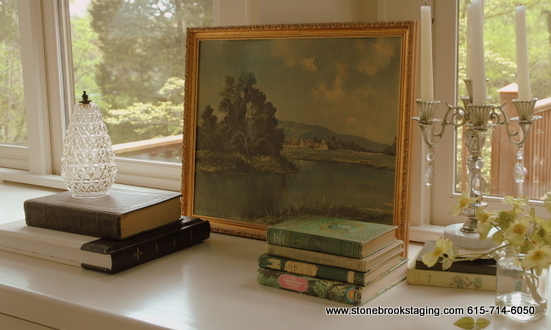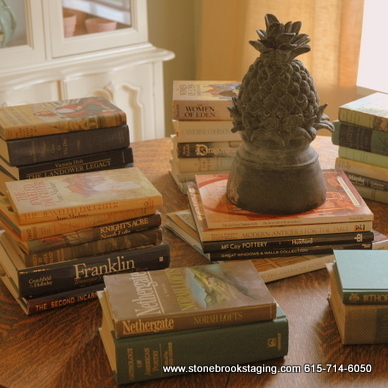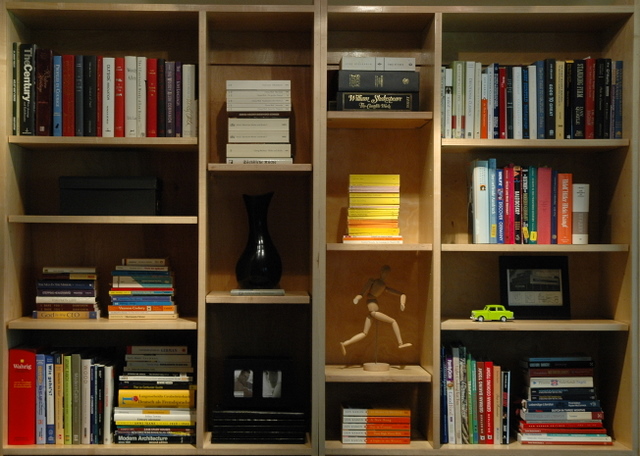 .

Photo Credits:  The Decorologist (formerly StoneBrook Staging).