I was working at a client's home a couple of weeks ago and saw she had a great standing dress form in her living room.  She said she bought it at HomeGoods and was going to use it to display a vintage bridemaid's dress.  A few days later, she was at HomeGoods again and saw another one – she called me immediately, and I asked her to put it on hold for me (it was the last one)!  I've always thought a dress form would be perfect to display and organize my necklaces and vintage brooches, and it certainly is:
Dress Form from Homegoods
Isn't she FABULOUS???  Now I can see all my jewelry and everything doesn't get all tangled up.  I've been collecting vintage brooches for years, but it's hard to see them all when they are piled up in drawers and boxes.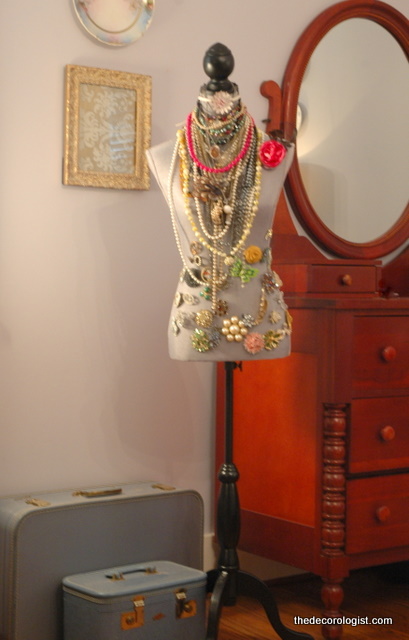 Vintage Brooch Collection
I'm not good at organization unless it's attractive, so this is a MAJOR score for me!   It looks vintage, which works well in my period bedroom – but it would work equally well in a contempory home.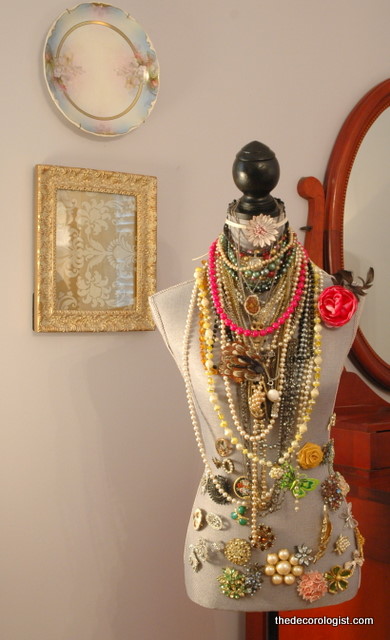 I feel like she deserves a name.  Any ideas?
Share this Post