Sometimes a plain ole neutral won't do the trick.  Sometimes it's just not enough.  But then a bold color isn't usually the way to go, either.  Especially in the most public area of your home.  That's when you really need a superneutral to come to the rescue.  What is a superneutral, you ask?  Elusive and mysterious, a good superneutral is a chameleon.  It works with lots of colors, but isn't a predictable beige or off-white.  It carries a hint of color, without screaming COLOR.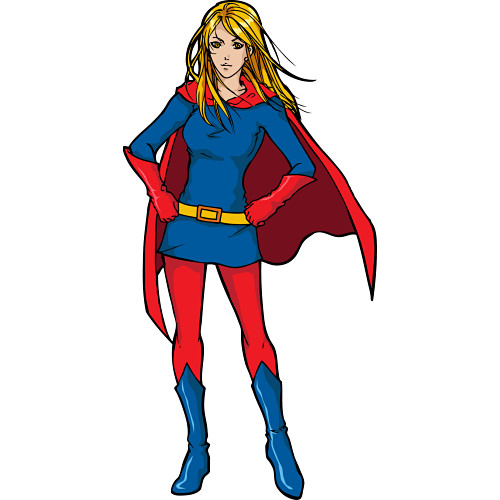 SuperNeutral to the Rescue
This is the color the builder chose to coat the interior of my client's new home.  The Decorologist was called in to intervene.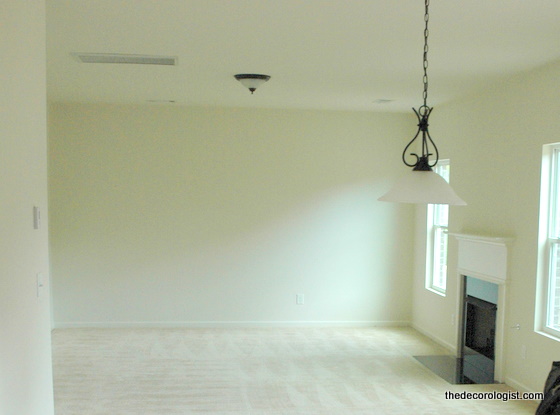 Living Room Before Color
We had to work with the undertones of several existing elements:  the wood cabinets and floors, the carpet, and the granite countertops.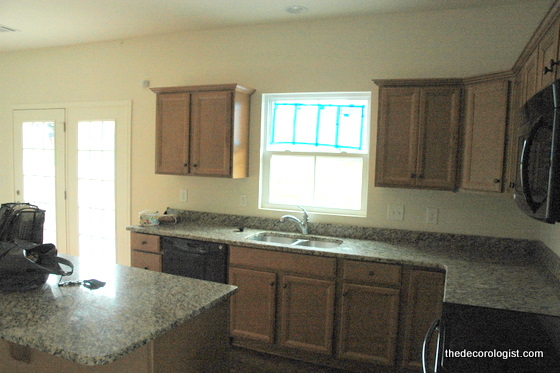 Kitchen Before Wall Color
As a Residential Color Expert, it was obvious to me that a superneutral was needed to save the day.  Enter Benjamin Moore's Winterwood.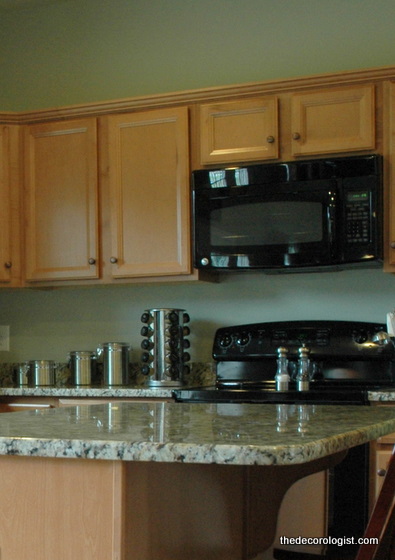 Benjamin Moore's Winterwood
We went through lots of my bag of "on-trend neutrals," but all of them seemed to fall flat.  So I called on my superneutrals and eventually found the one that worked perfectly with the orange and yellow undertones of the cabinetry and the green flecks in the granite.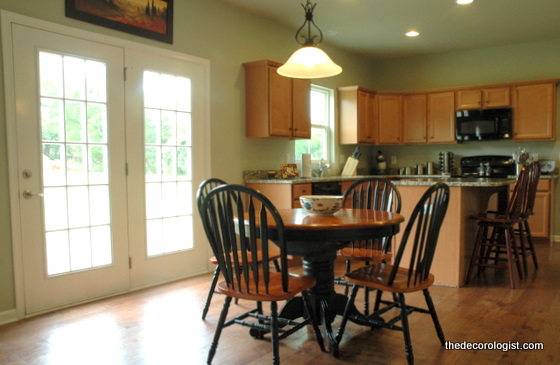 Painted Kitchen
The client's seated furniture was dark brown leather and she wanted red accents, so the wall color had to complement those choices, as well.  This superneutral is subtle enough to let the other colors in the room to take centerstage, yet it's not so neutral that it bores.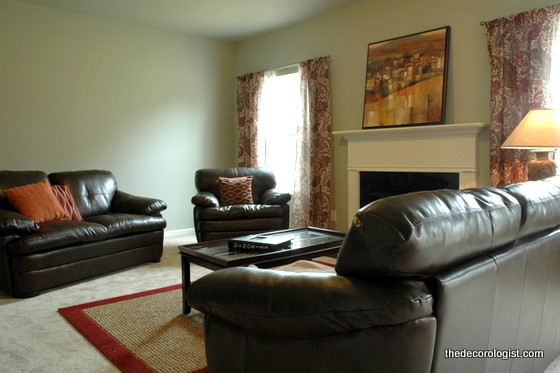 Living Room in Benjamin Moore's Winterwood
Notice how we wrapped the entire room – walls and ceiling – in Winterwood.  A stark white ceiling can be so . . . stark.  Wrapping the room makes it all the more peaceful and enveloping.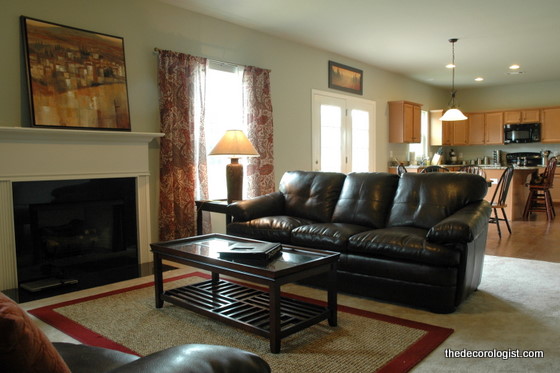 Winterwood Walls
Contrary to popular belief, this actually makes the ceilings appear taller since the boundaries between planes are erased.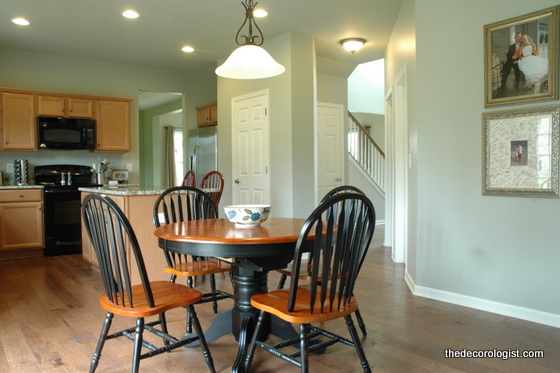 Kitchen with Painted Walls and Ceilings
If you need help choosing a superneutral for your home, contact The Decorologist to schedule your Color Consultation today!