On vacation with my family, I saw this in a kids' science museum and had to take a photo to share with my readers.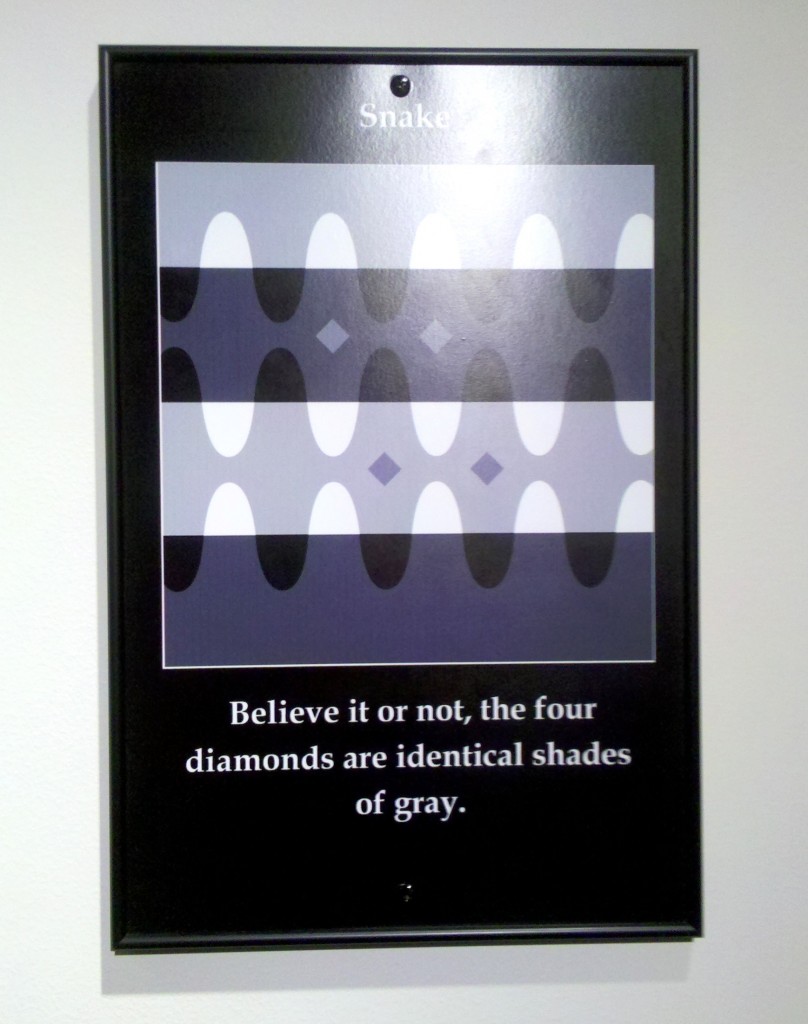 photographed at WonderWorks museum
This is a perfect example of why a color you love in someone else's space may not work as well in your space.  Your color will look different depending on several factors including the other colors around it.  As a Nashville Color Expert and Interior Decorator, The Decorologist can help you choose the colors that really work for you.  No fooling!
Share this Post