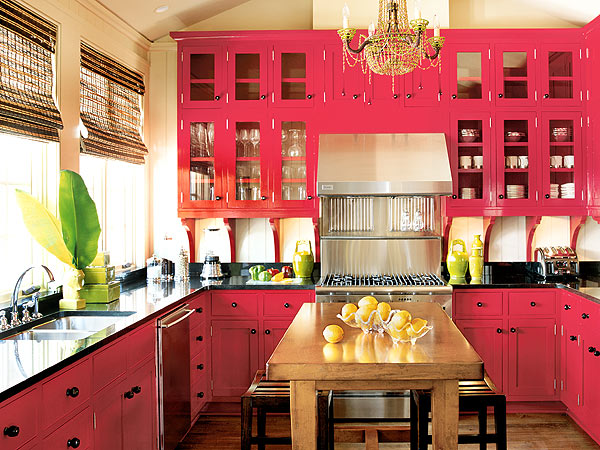 Usually when Pantone's "Color of the Year" comes out, it's a big surprise (or shock) to most people.  That's because it usually marks a departure from what we've had the year before, and it's typically in an unexpected direction (if you don't carefully follow these kinds of trends).  
| | |
| --- | --- |
| But this year, the color-powers-that-be kept on trucking down the road in the same direction. Pink Honeysuckle is a bright, festive, happy color, not dissimilar to last year's Turquoise. | |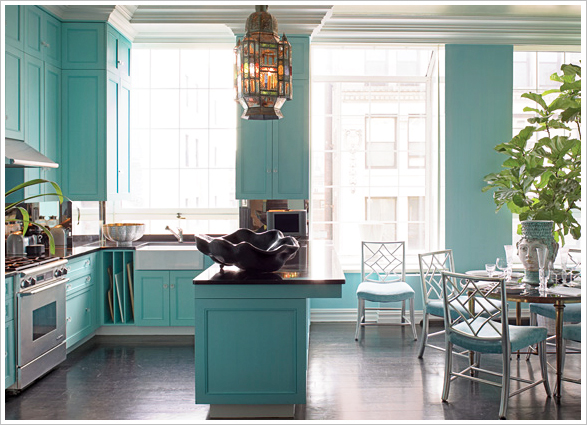 | | |
| --- | --- |
| | And why is that, you say?  Probably has a lot to do with the continuing glumness of the American economy and the need people have to surround themselves with color that is upbeat and encouraging. |
The best thing about 2011's Honeysuckle Pink – it pairs perfectly with 2010's Turquoise!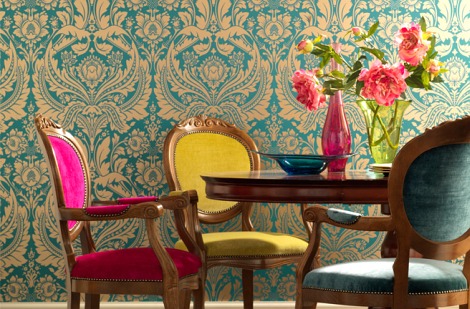 | | |
| --- | --- |
| Before you start scoffing, understand one thing.  You don't have to go crazy, people.  I realize that most families cannot stomach actually living in rooms heavily dosed in these colors.  But if your child wants a new paint color in her bedroom, a current palette like this will give you lots of accessory options when you go shopping in mainstream stores. | |
For public areas in your home, think about adding in turquoise and pink as accent colors, rather than the primary backdrop for your rooms.    Clean, crisp neutrals like Benjamin Moore's Monterey White would be a great option for wall color.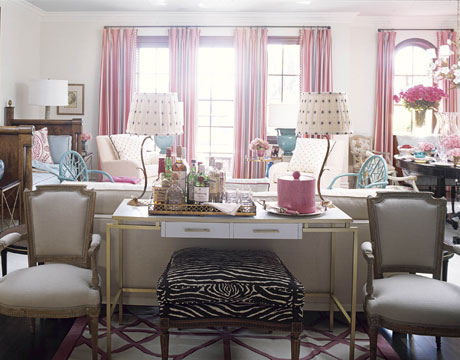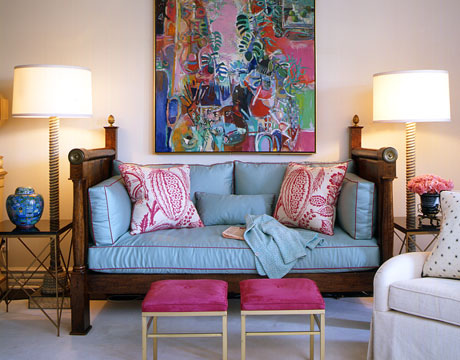 Or maybe something a little darker, like Benjamin Moore's Alexander Beige.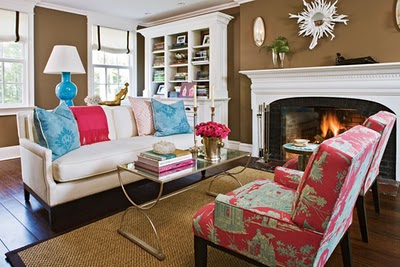 Thank you, Pantone!  The future's not so glum afterall – and that's something to celebrate!  For more on the Pink + Turquoise phenomenon, check out Sensational Color's blogpost.