Happy Wednesday to all my Decor Peeps!  I am still tired and dragging after a stint at camp with a small drove of elementary kids from my church.  While I was there, my friend Michelle G. couldn't wait to show me the decor in the "hospitality suite" on campus.  It's a little trailer of sorts with a living room, kitchen, and 2 bedrooms.  Anywho, couldn't resist taking a few pics to share this little time capsule, circa 1974.  Let's start with the faux wood paneling and console television.  Yes, I remember having both in my childhood home!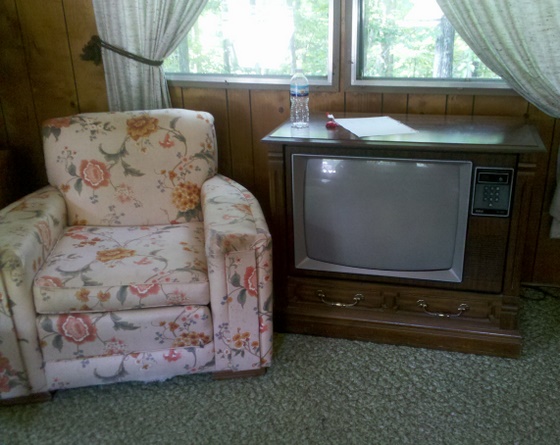 Faux Wood Paneling is a Decor Faux Pas
You know I love owls!  But this one's kinda creepy.   I think it's made of pinecones or something.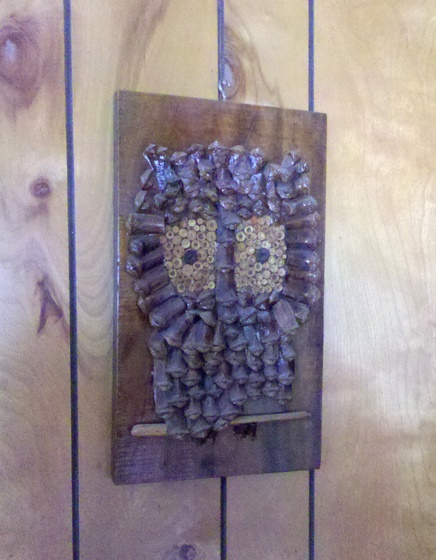 Natural but Creepy Owl Art
These dated wood cabinets would look great with a few good coats of creamy white paint.  This look reminds me of an old ship interior for some reason . . .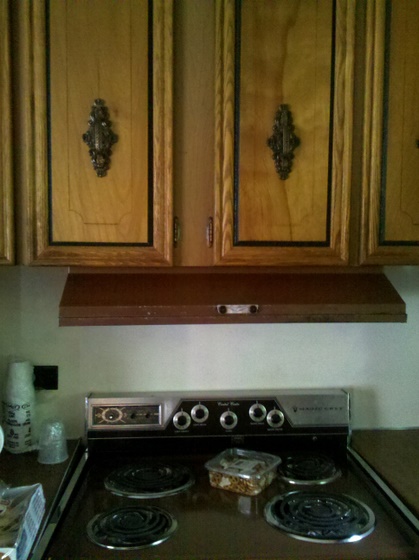 photo by Kristie Barnett
Little has changed in this little love nest since 1974.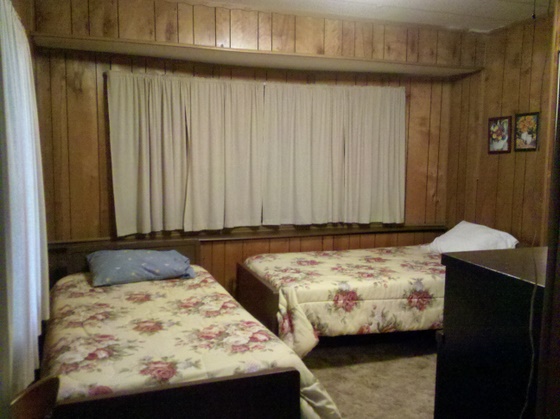 Some lovely shell art – this is why I'm not really into crafting . . .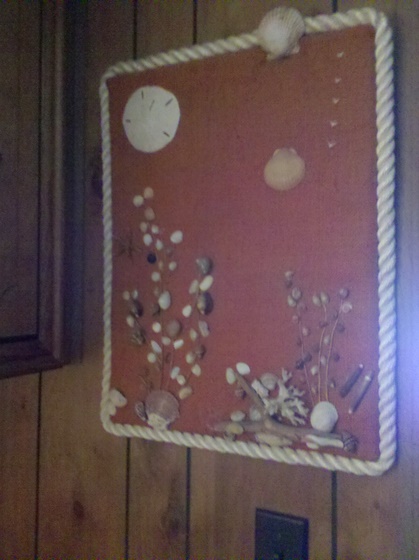 Shell Art, I Suppose
This is the bathroom.  I really don't know what to say about this . . .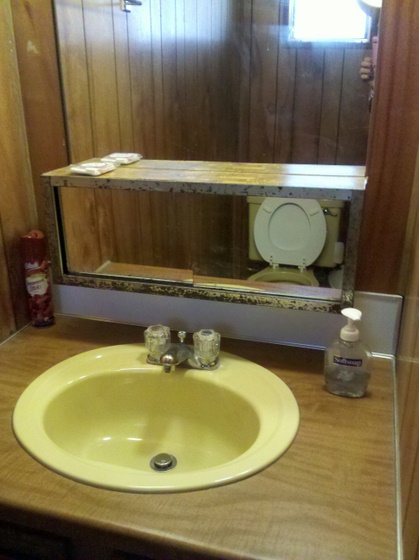 1970's Bathroom
Now the lighting definitely had some potential!  Hanging drum shades are totally hot right now, so you could just remove that velvet trim.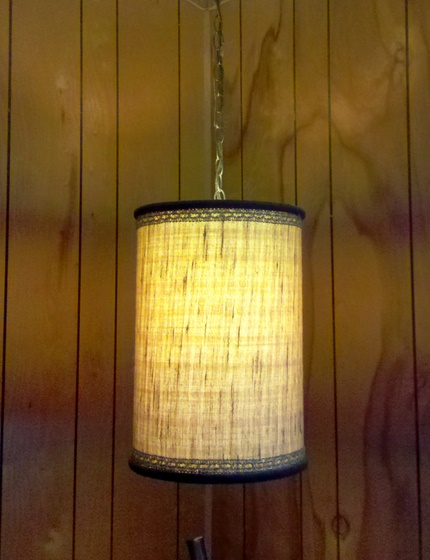 Cool Hanging Pendant
And I also like this one – I actually have a similar sconce in one of my daughter's rooms with that same hobnail glass.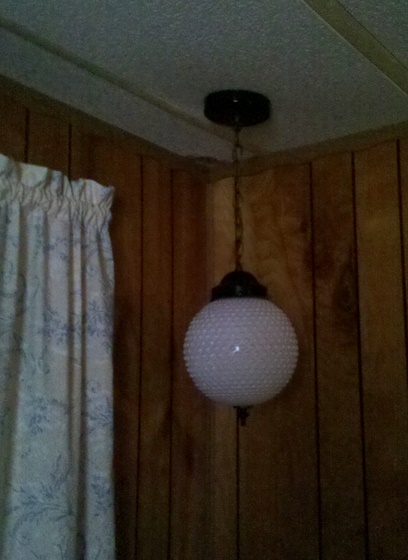 Hobnail Hanging Light Fixture
Ok, now THIS I love!!!  What a cool wood light switch cover – if only it wasn't placed on top of wood paneling.  At least the light switch cover appears to be real wood.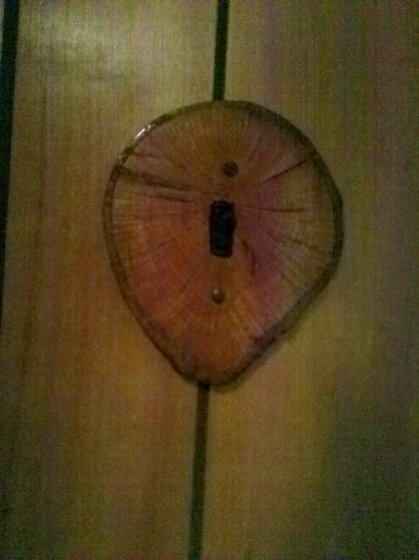 Wood Light Switch Cover
Wow,  it just occurred to me that this is totally James Rockford's beach trailer!!!!   Now I'm not going to be able to get that theme song out of my head all day.  Anywho, here I am with my bevy of 5th grade campers and my brave co-counselor.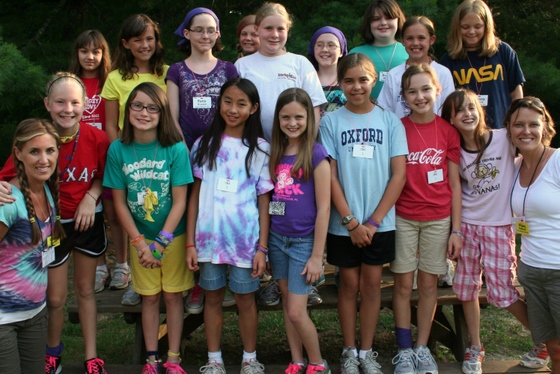 Camp Sonrise Cuties
We made it without any ticks or broken bones, but not without a lot of drama and waayyyy more information about Justin Beiber than I ever wanted to know.   If your home looks like the one featured in today's post, contact The Decorologist immediately!
Share this Post