This is a story about a husband and wife who needed a little . . . pick-me-up in their bedroom.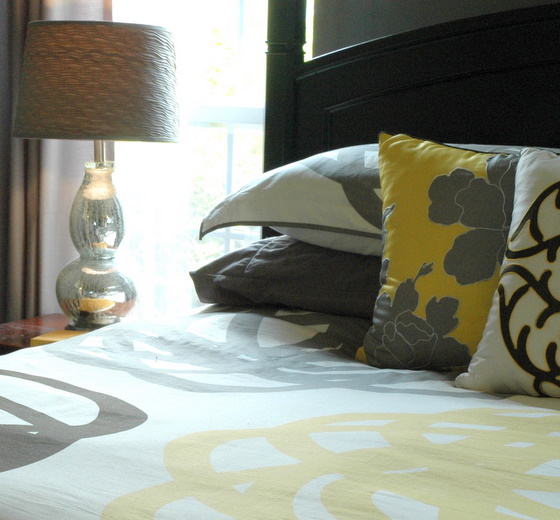 The Decorologist
You see, their bedroom was filled with brown wood circa 1988, an Italian-style faux finish on the walls in a golden hue,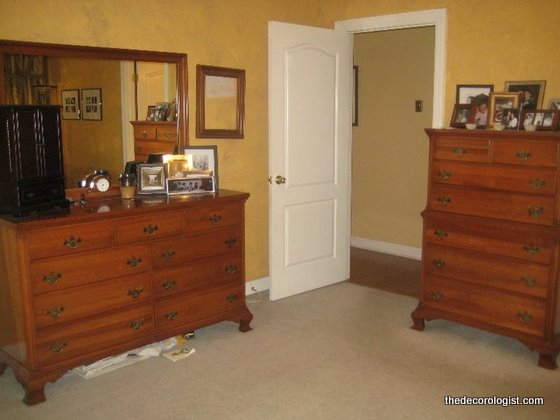 bedroom before
and fringe-y, dramatic window treatments that Scarlett O-Hara could have worn.  That's enough to dampen anyone's desire to spend time in their bedroom.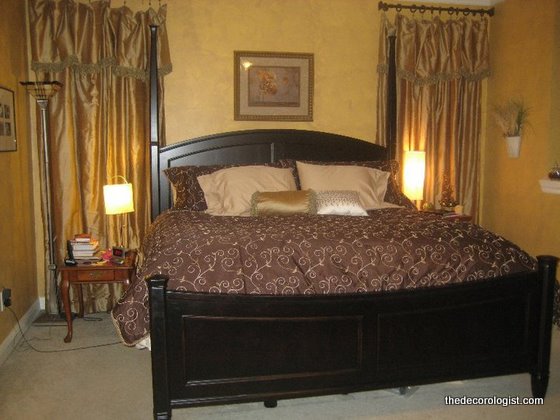 Bedroom before Makeover
So they called The Decorologist to help them rejuvenate their bedroom and bring their lovelife into the 21st century.  The walls went gray, the furniture went black, and the bedding went hip and modern.  It's a whole new world in this bedroom . . .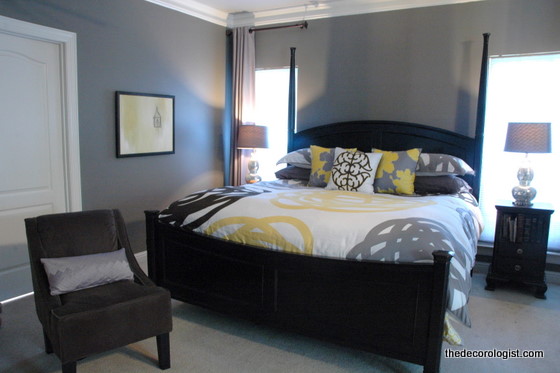 Bedroom After The Decorologist
The walls were painted Benjamin Moore's Chelsea Gray.  The new pair of mercury glass lamps were a steal at HomeGoods – just $40 each.  And the bedding is fabulous – it's Dwell Studio from Target, if you can believe it!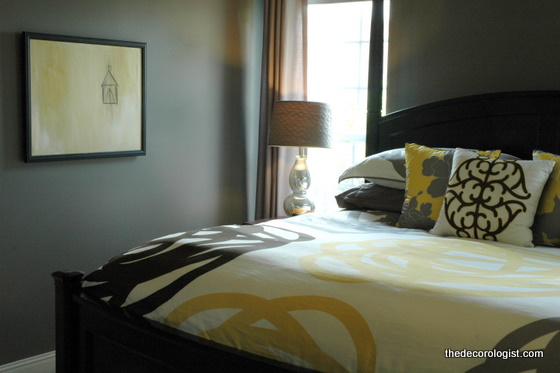 Bedroom by the Decorologist
Think you can't afford to update your bedroom?  For the sake of your lovelife, you can't afford NOT to!  Let's look at that before again on the other side of the room: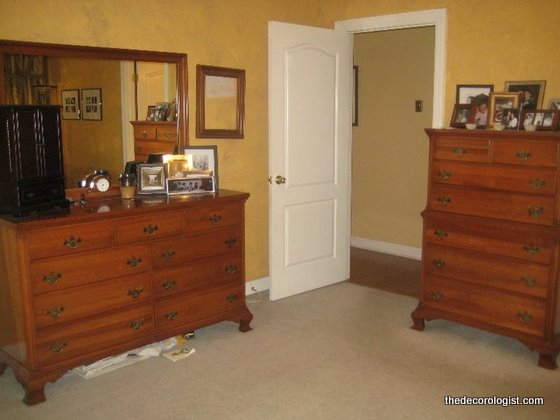 Before The Decorologist
 This is the same furniture as in the before photo, just a little paint and new drawer knobs.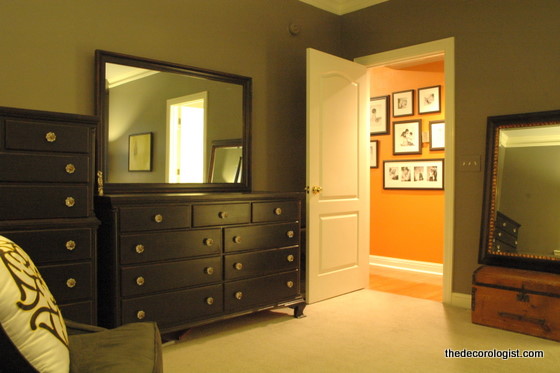 Bedroom Furniture After Paint Makeover
Oh, and you might as well update the masterbath while you're at it.  I had them invert the color scheme here, with the light gray on the master bedroom ceiling on the walls of the bathroom and the dark gray on the master bedroom walls on the ceiling of the bathroom (with yellow accents, of course).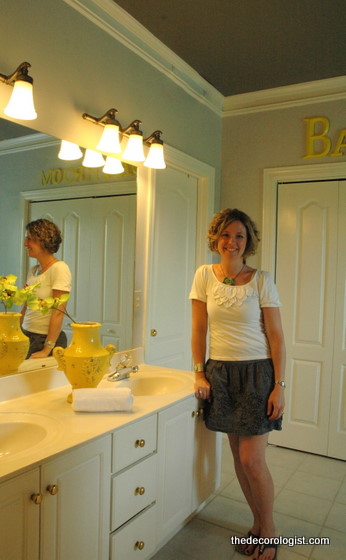 Bathroom After The Decorologist
See that smile on my client's face?  That can only mean one thing:  she and hubby are thrilled with their transformation and newfound love of their bedroom.  Save your marriage by scheduling a bedroom intervention with The Decorologist today.  It's cheaper than couple's therapy!