You may have heard me talk about this before, but some of my clients are still hesitant to take my advice:  bigger lighting is better lighting.  I guess sometimes you have to see it to believe it.  Do you think this entry would be as glamorous and dramatic if it wasn't for this huge lantern fixture?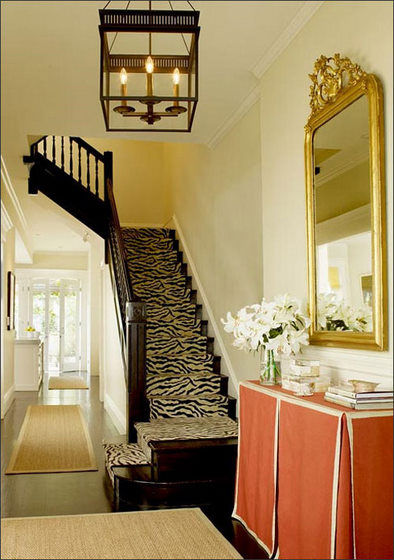 The lighting here makes such a statement – that lantern is as big as that dresser!  Wowza.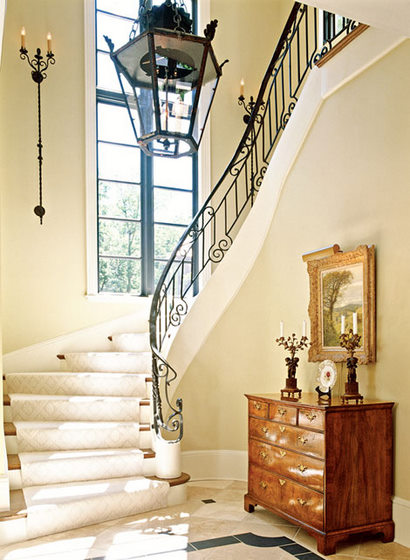 MJ Donahue's Entry via Traditional Home
Vaulted entries especially need oversize lighting, but it looks great everywhere.  Look how this fabulous fixture draws your eye the dining table and, even better yet, the view.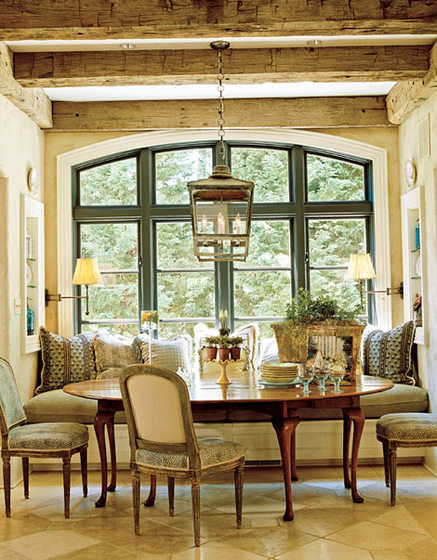 MJ Donahue's Breakfast Room via Traditional Home
It's easy to walk into a lighting store and choose a fixture you believe to be large enough.  Then you get it home an realize it is waayyyy too small.  Still not convinced?  Let me show you an example of a puny light fixture that looks ridiculous.  I don't care if it is in a design magazine, it looks ridiculous!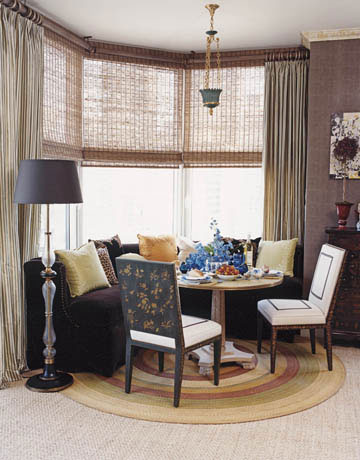 Celerie Kemble via House Beautiful
Seriously, Celerie?  Err on the side of too large.  I promise you won't regret it.  It creates a focal point in cavernous rooms . . .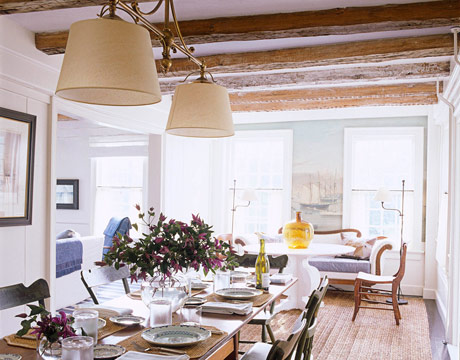 Tom Scheerer via House Beautiful
. . .  and a feeling of intimacy in small ones.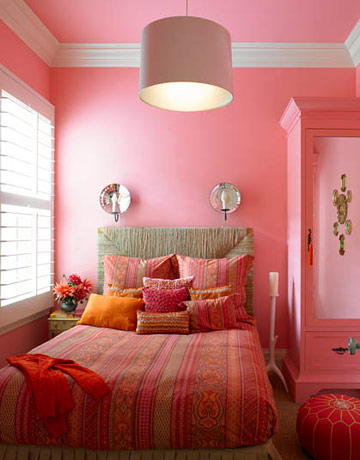 Pink Bedroom by Stephen Shubel
So tell me honestly, are you convinced?