Time for sharing another one of my collections.  I love having collections that are as functional as they are aesthetically-pleasing.

Vintage luggage can be found at yard sales, antique malls, and ebay.  They come in beautiful vintage colors, instantly giving away the time period from which they came.
These sturdy pieces are great as attractive storage solutions.  You can store paperwork, magazines, paperback books, scrapbook supplies, photographs, etc.

These funky orangey-brown pieces blend perfectly into my husband's office.  They belonged to his grandfather and still bear his initials.
This hot pink case works great for dollclothes storage.  And the cool retro Barbie color works great in her room.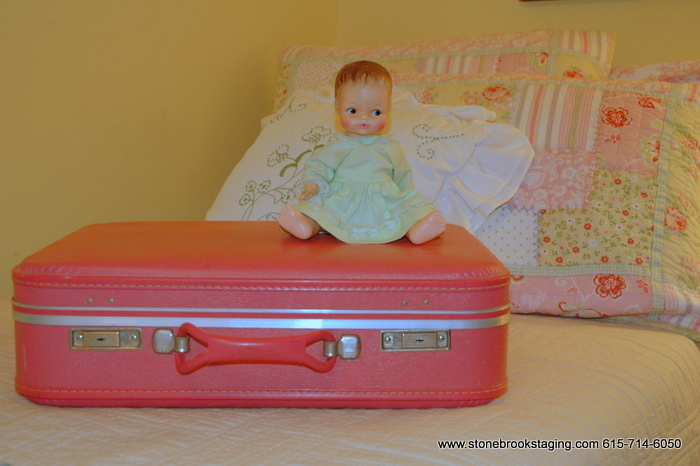 I stacked these two matching creamy pieces of luggage, then attached some wooden bun "feet" to make it into a side table.  I'm obviously not using it that way currently – it instead holds my jewelry in my bedroom.

It also houses all my children's artwork and school memorabilia.  Each girl has her own, but they stay together and in a conveniently accessible place for mom.
I use this large blue suitcase to store my cake decorating supplies.  The smaller one is where I keep special cards and letters from loved ones.




They just don't make this kind of luggage anymore, so savor the vintage!
.