| | |
| --- | --- |
| | There's been a lot of talk over the last couple of years about defining your signature decorating style in a sound bite – I think it all started with "Shabby Chic."  Designers and decorators started coming up with 2-word catch phrases for their style.  A few years back a couple of women started their own business where you sent them several hundred dollars, and they told you what your signature style was based your answers to a series of questions.  This was supposed to get you focused so that you acquire new things with purpose and stay focused on your vision. |
I believe that if your house works well it really contributes to your well-being.  Signature style isn't based on trends that may come and go.  It's more like putting a name on your basic personal style type.  Identifying a person's style type can help act as a filter when out shopping for the home.  It's not like this is something that locks you into one "look," but more of a guiding principle so that you don't make so many mistakes.  If you decide what you want your style to be, everything you bring into your home either contributes to that or moves you away from that.  Having that guiding principle can help you make better decisions for your home.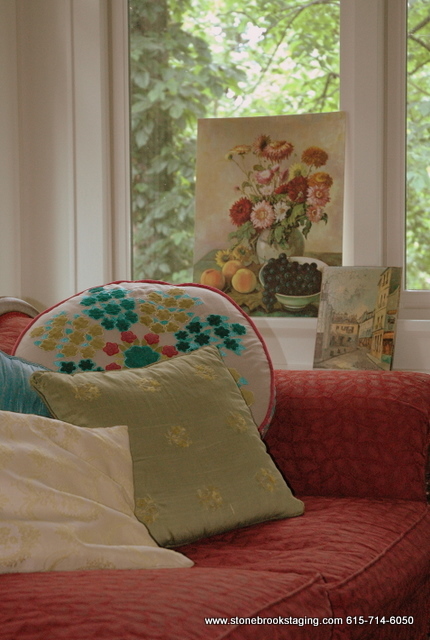 I'm not going to ask you a bunch of questions about your idyllic vacation, what kind of tree you are, or what environmental sound most appeals to you, then tell you what your Signature Style is (we shall capitalize it from now on).  Instead, I'm going to let YOU decide what you want your home to be.  Let's see if we can define your Signature Style for FREE.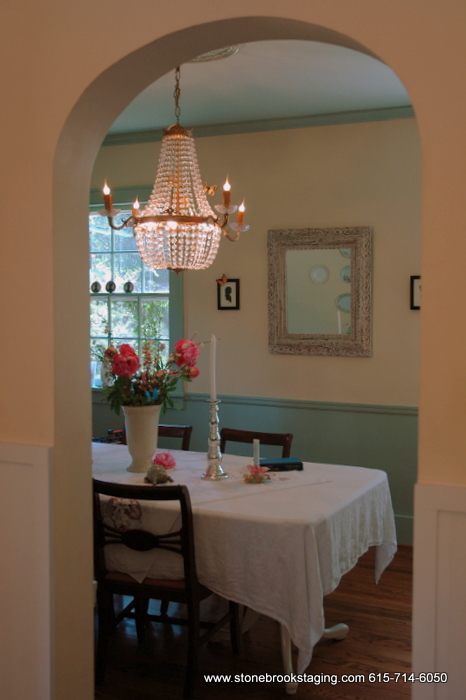 Below are a list of words to consider.  Pull out all the words that sound like you or appeal to you (or add your own).  Consider these questions:  Does this describe what my style is now?  What comes naturally to me?  Does this describe what I like?  Does this describe the style that I want?  That I wish I had?  That I strive to be?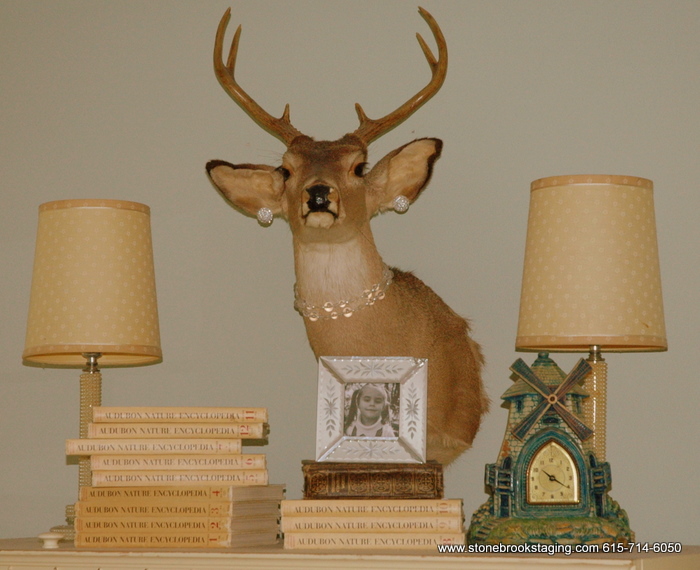 Vibrant Edgy Glamorous Eccentric Urban Playful Fresh Dramatic Serene
Sassy Dynamic Eclectic French Romantic Feminine Cheeky Regal Nostalgic
Whimsical Strong Enchanting Country Modern Seductive European Lavish
Comfortable Charming Contemporary Witty Offbeat City Atomic Rustic
Timeless Elegant Tranquil Sexy Mid-Century Organic Inviting Refined
Warm Balanced Fun Exotic Southern Asian Tropical Retro Vintage Calming
Oddball Shabby Antique Regency Scandinavian Chic Sophisticated Sleek
Mediterranean Arty Woodsy Loft Mission Hollywood Suburban  
Bright Funky ArtNouveau ArtDeco Gustavian International Bollywood
Ethnic NewYork Soft Laidback Formal Informal Easy Traditional Downtown
Kitschy Victorian Cottage Natural Mellow Uptown Charmed Noncomformist
Classic Neoclassical French Bohemian Beachy Restless Simple Frenetic
Metropolitan Polished AvantGarde Basic
Make your list, choosing from the above list (or add a few of your own I didn't think of).  Think carefully, then starting pairing them down until you have 3 or 4 words.  Now start combining.  Is your Signature Decorating Style:   Rustic Modern?  Vintage Chic?  Warm Organic?  Tranquil Urban?  Playful Traditional?  Bohemian Funk?  Lunatic Fringe?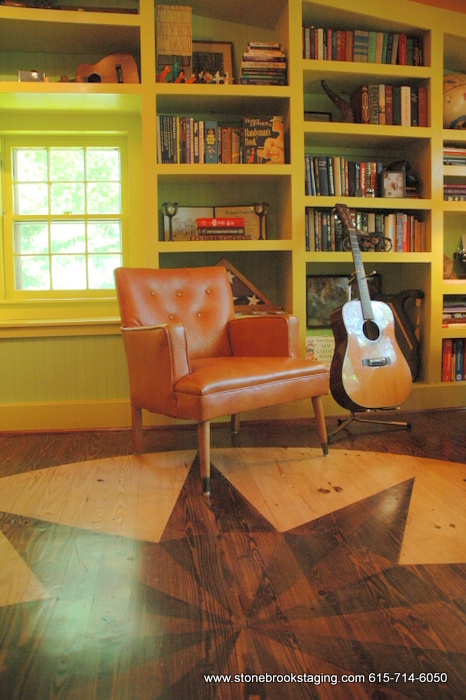 I've scattered some pics of my home throughout this post so that you can help me figure out my Signature Style.  I would say my words are:

Glamour, Nostalgic, Retro, Enchanting, Gustavian, Vintage, Kitschy, Elegant, Charmed
Can you think of any others?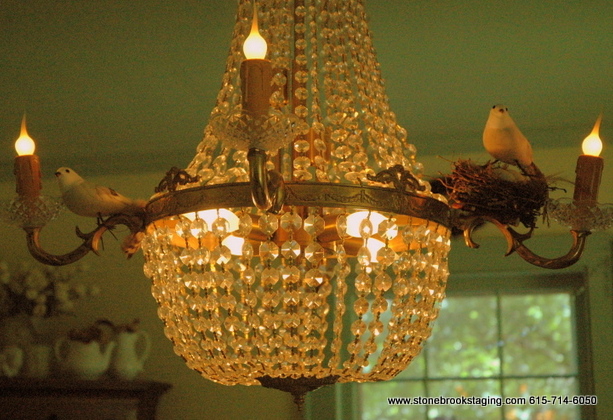 Now let's start trying combinations of those words to really describe my Signature Style.  Although all the words apply to different things about my home and my style, what two words really sum it up for me?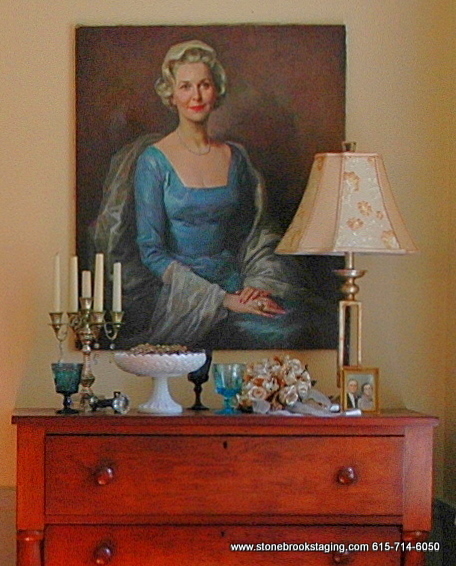 Here are a few I came up with:
Glamorous Nostalgia 
Charmed Vintage
Enchanted Rewind
Enchanted Nostalgia
Vintage Enchantment
Please tell me what YOU think fits best.  And I'm officially daring you to define your own Signature Style in the comment section below!  Make a statement – it'll be good for you 🙂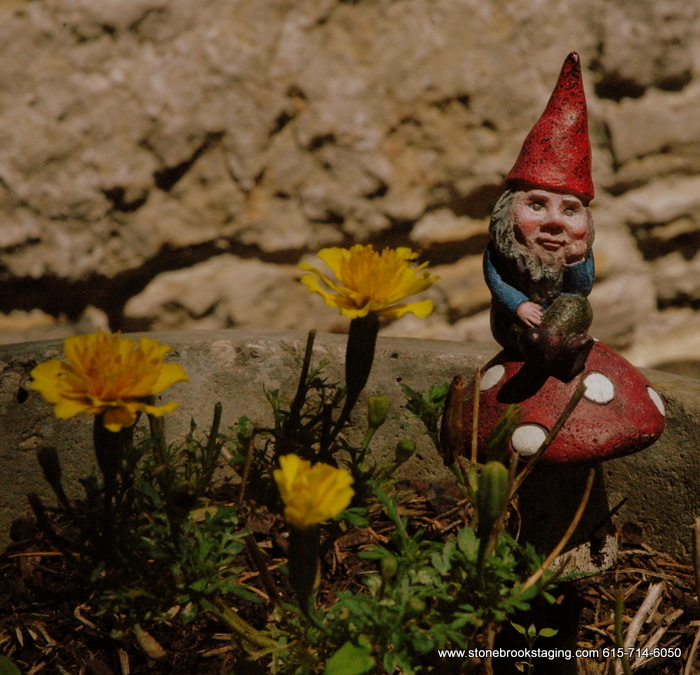 Photo Credits:  The Decorologist (formerly StoneBrook Staging).