Have you ever had this problem?  You have a piece of furniture or headboard or something in your home that needs "something" over it, but you have no idea what to hang on the wall above it?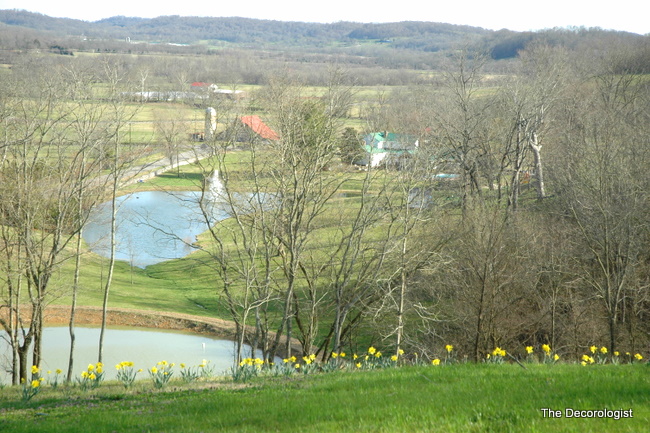 Beautiful View from the Front of  My Client's Home
This was the dilemma in my client's home.  Here is the dining room in it's "before" state – it has lovely tall ceilings and a beautiful hutch to the right.   The space above it looks a bit bare, but what to hang there????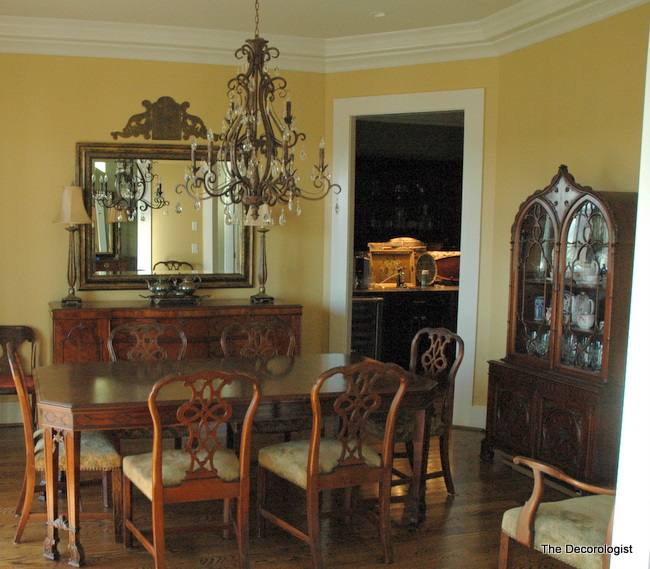 Dining Room Before The Decorologist
Following the lines of the furniture always works for me.  Creating a vignette with much-loved china on the wall that mimics the lines of the furniture made for an interesting and unique solution for this design dilemma.  Oh, and we changed the wall color so that the wood tones would have a richer backdrop (if you have lots of wood in one room, most of the time yellow is not the best choice to paint your walls).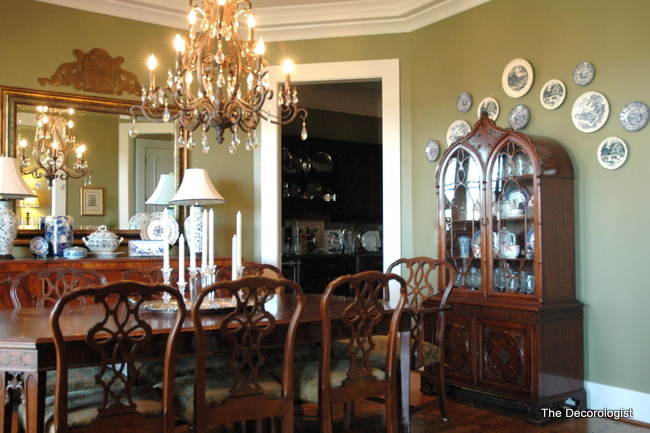 Dining Room After
Here's another shot to show better show you the effect the plate grouping makes with this beautiful hutch.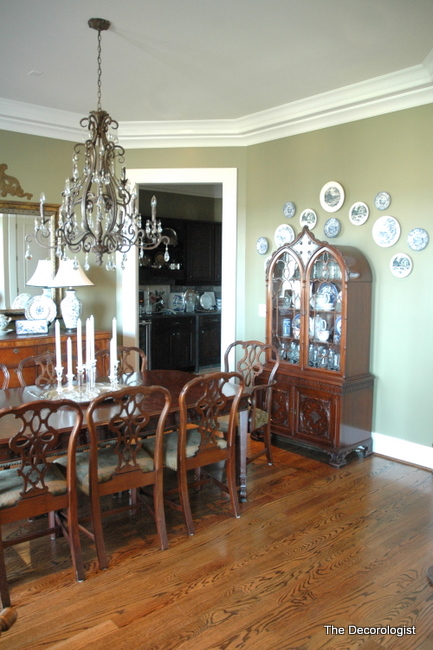 Blue and White Plate Grouping
Unusually-shaped furniture often call for unique accessorizing solutions.  Have you ever had to accessorize around an oddly-shaped piece of furniture?