Remember how the last rug we ordered for my assistant, Allison, showed up a lemon-lime color? Well, she was able to return it and we took a chance on our #2 choice: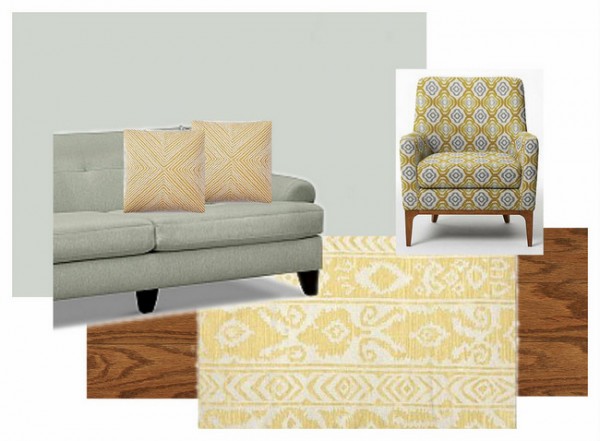 Living Room Inspiration Board
Thankfully, it arrived last week exactly like we hoped it would be!  This rug is also from Rugs USA, but from a different vendor/maker.   We are wondering if since they use different vendors, some may be better at representing the rugs accurately?  Anyway, we were both thrilled and are now on the hunt for the entry rug that will work with our new choice.  
Over the weekend, an article I wrote about choosing the right paint colors as a backdrop for art was published in The Tennessean Style section: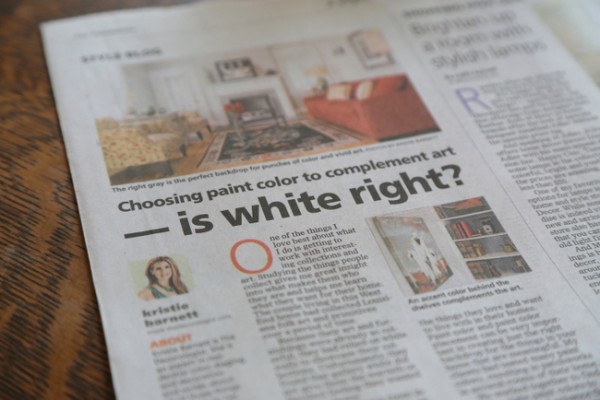 And you may want to check out Carpet One Floor and Home's 2014 Trends issue of their digital magazine.  They interviewed me for a blog article,  "Inexpensive and Easy Updates That Make a Big Difference" and one of my bedroom projects made the cover for their quarterly digital magazine: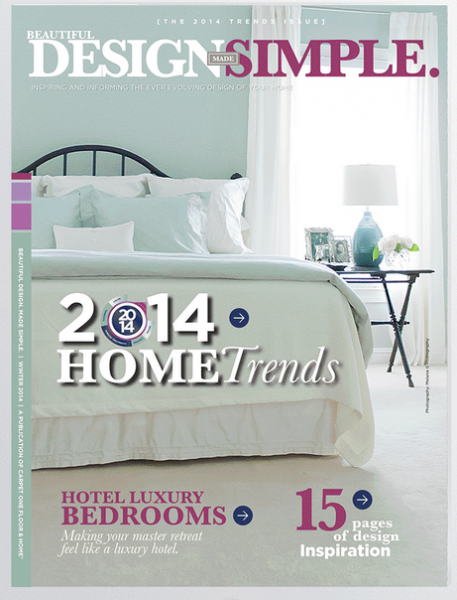 I have some even more exciting news!  In a few weeks, my home is being photographed for a national decorating magazine.  The photo shoot has been scheduled, and now I've got to get to work on cleaning several projects around the house!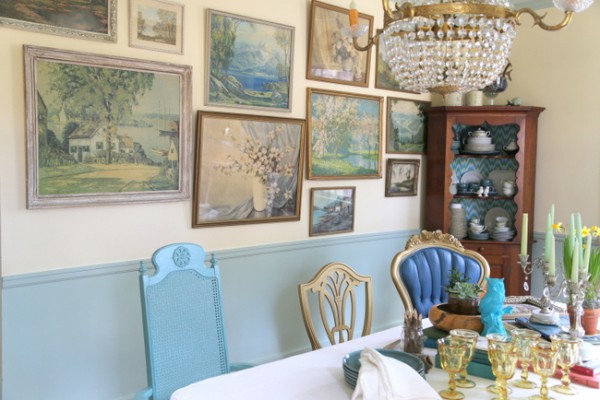 But let's talk about YOU.  One of you won the Cree LED light bulb package that I reviewed last week. The lucky winner is NANCY MOORE!!!  Congratulations, Nancy!  We will be contacting you for your mailing information, and you should receive your 4-pack of 75 watt Cree LED light bulbs over the next few weeks.
Share this Post