Today I'm sharing some photos and ideas from a recent historic home tour here in Nashville.  The Belmont-Hillsboro neighborhood is located south of downtown Nashville, Tennessee.  Listed on the National Register of Historic Places, early 20th century bungalows, foursquares, and tudors line its sidewalked streets.  Proximity to three universities,  as well as downtown and suburban working, shopping, and dining areas, provides a hip, urban lifestyle for its residents.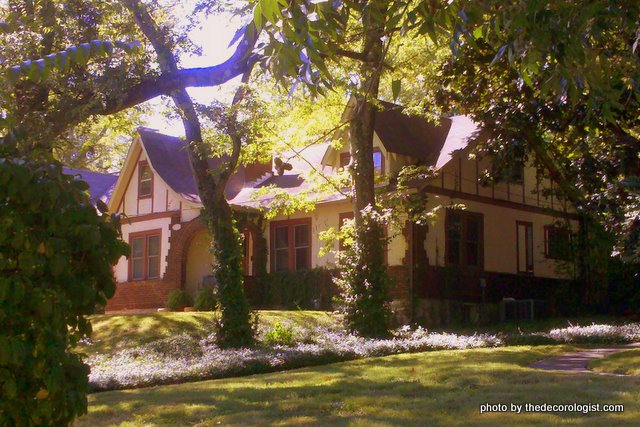 Lots of interior styles were represented on this tour.  This house was really fun – lots of white paint on the walls, punctuated with lots of color in the art and accessories.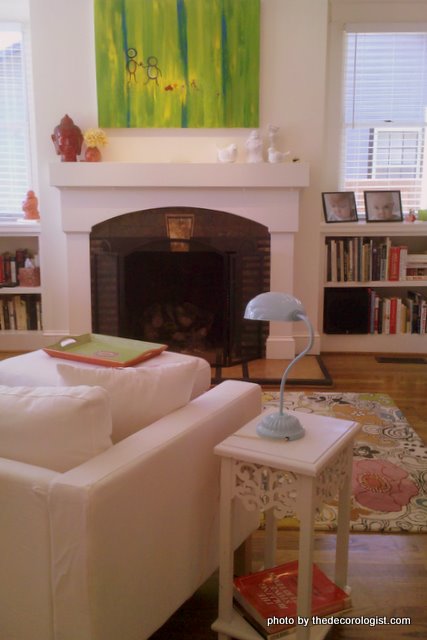 Textiles provided all the visual punch needed in this family home.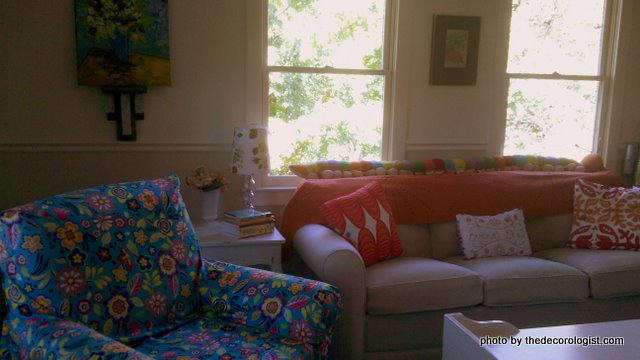 Lots of homemade art made from stretched fabric on canvas frames in this home – an inexpensive way to add personalized art to your space!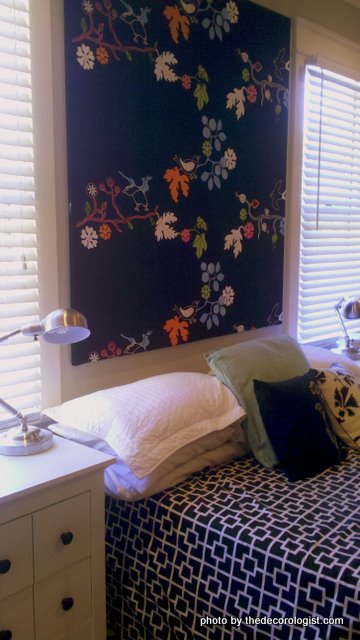 Another home on the tour featured bold wall colors and art, like this: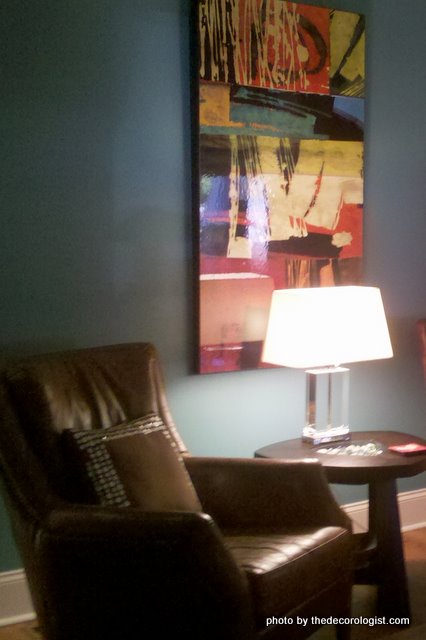 What a vibrant and fun room for a lucky girl!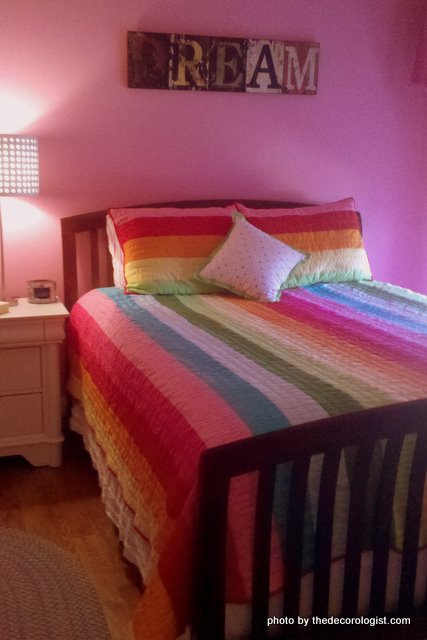 I loved how they used tacks on this globe to mark the places this lucky girl has travelled.   I'm jealous.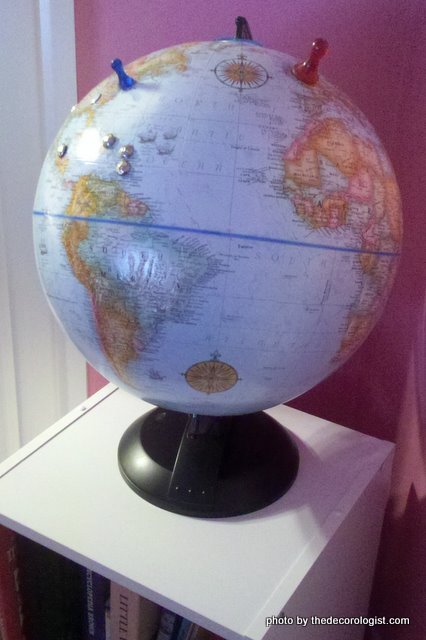 Look at this collage of antique plates on a dining room wall.  I like it, but not as crazy about the wall color behind it.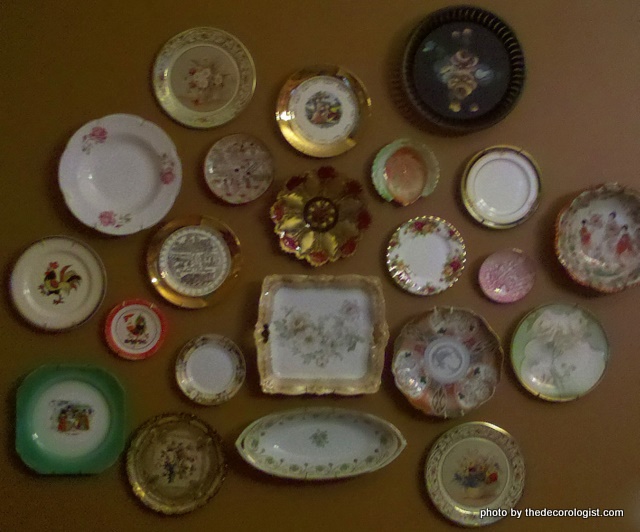 This was a great casual living area – neutral sofa fabric with colorful graphic pillows.   The coffee table had a fabulous worn finish.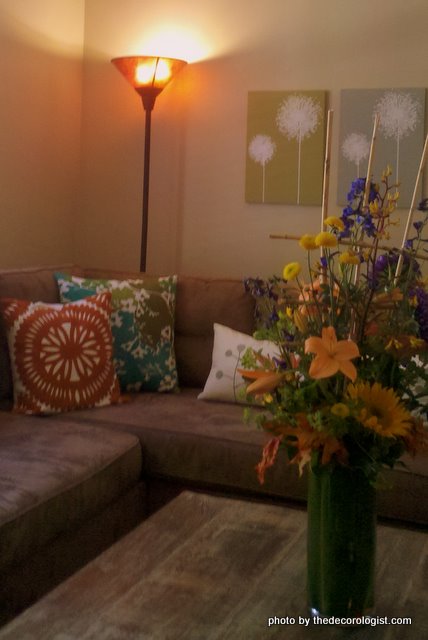 Loved this unique piece.  It was once used to aid kneeling while praying.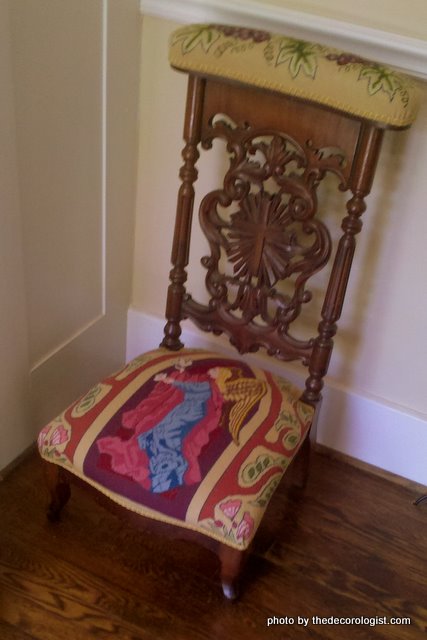 Fabulous outdoor space.  Check out those red nesting tables!  The lamp is specifically for outdoors with a special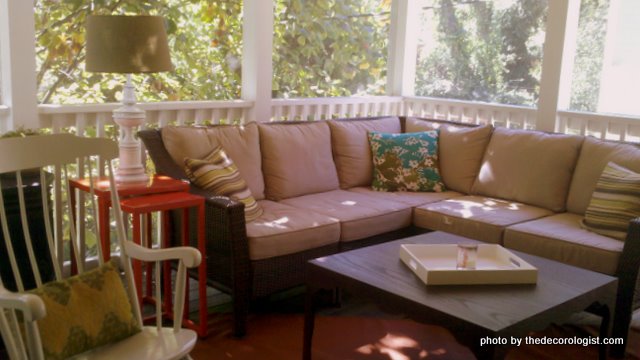 Super-cool light fixture!!!!!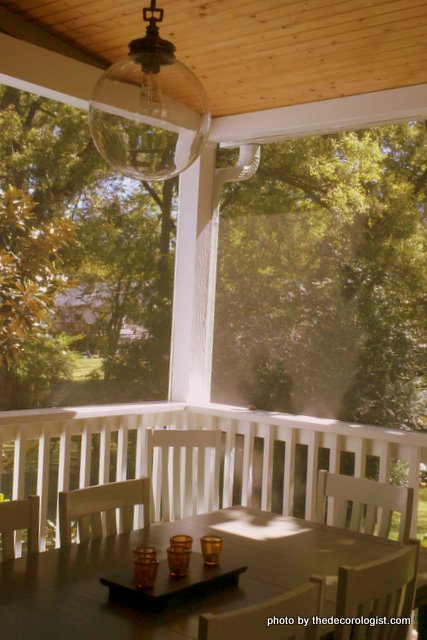 We have already established that I heart birds.  So I heart this collage of them, natch.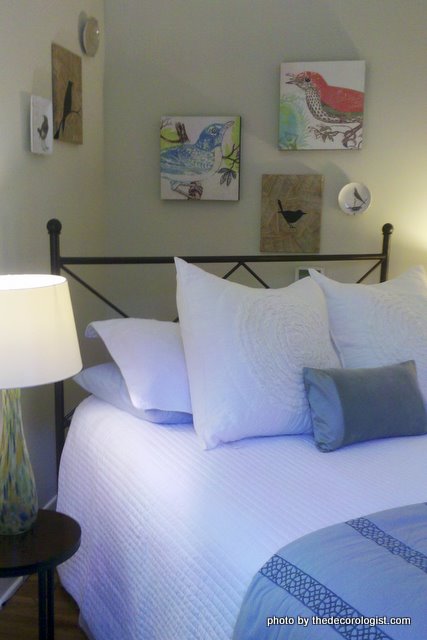 Check out the piece on the right.  Old book pages decoupaged on a board.  A cut-out bird silhouette pasted on top.  Scrabble tiles spelling "PEACE" finish it off.  I could totally do that!!!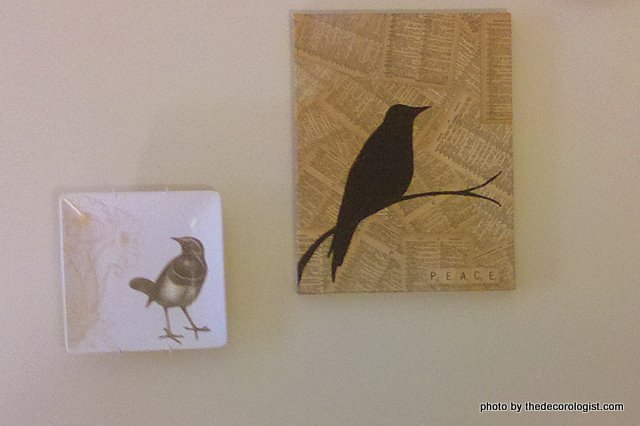 What do you think of this bathroom?  I love the subway tiles – these are in light green.  It kind of looks like the vanity is floating with the open shelf below the drawers.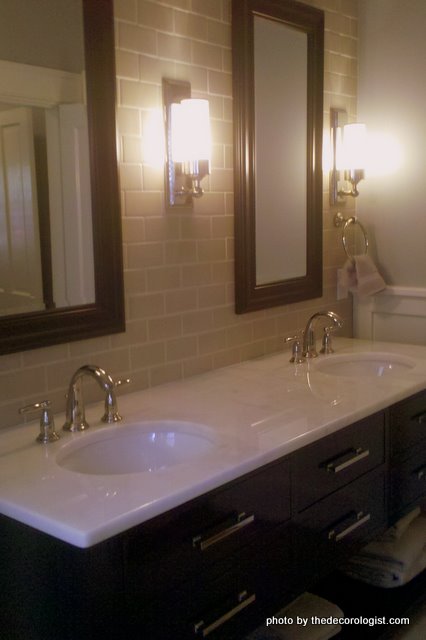 The following home was the most "designed."  This glam office had padded and upholstered walls.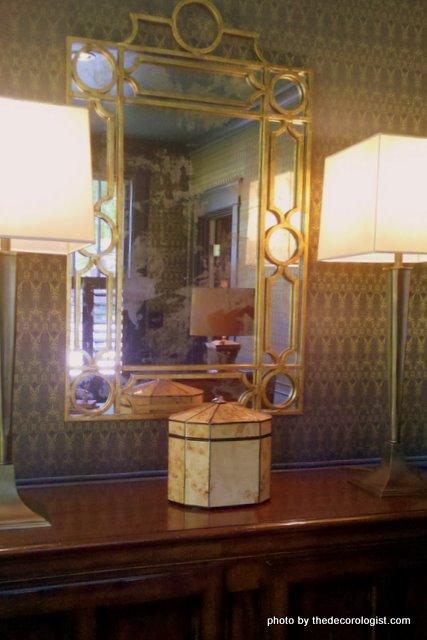 I ran into my sweet client, Lisa – here she is in the mirror!  We ended up hanging out together for the rest of the tour!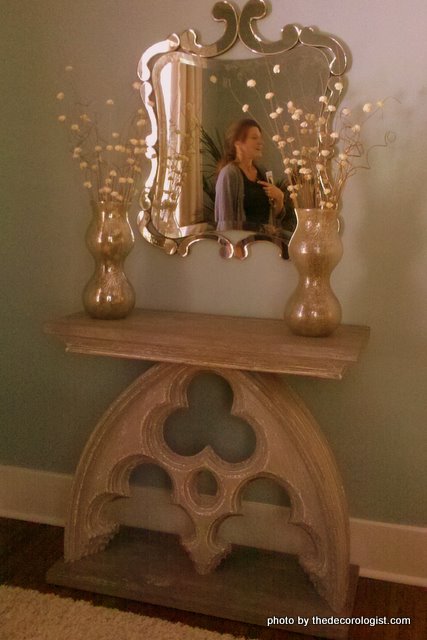 There are lots of last-minute projects that are frantically finished up just in time for home tours.   The homeowners ran out of time and forgot to remove the plastic from this lampshade – oops!!!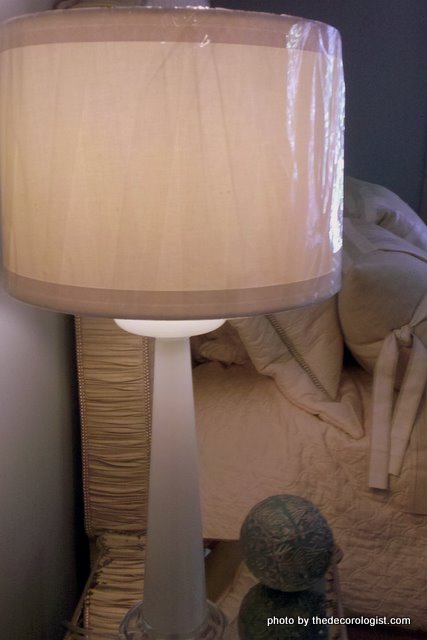 Loved this special touch in the closet . . .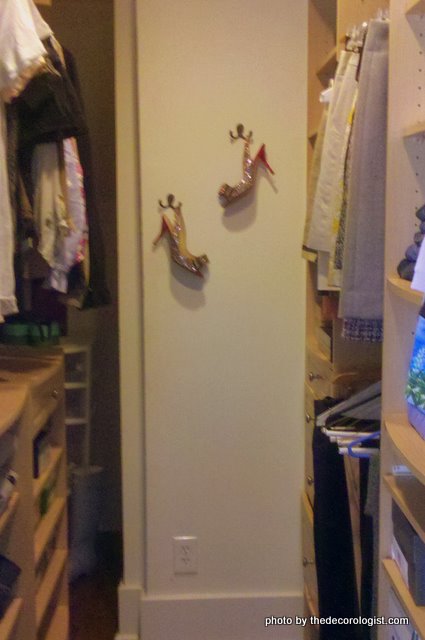 A great mural in another great girl's room.  White on lavender keeps it clean and simple.  And dreamy.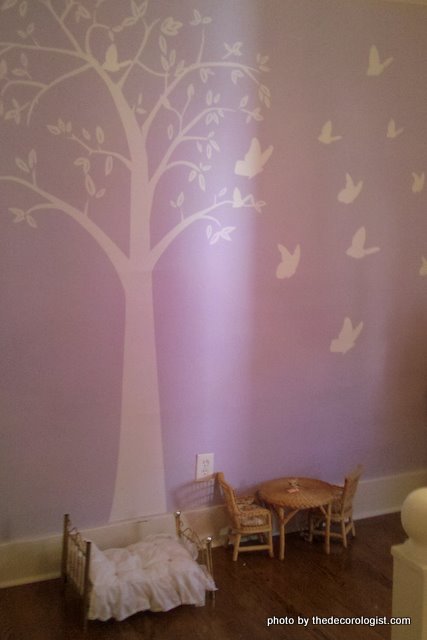 I'm gonna hush so you can look at a few more pictures, without commentary: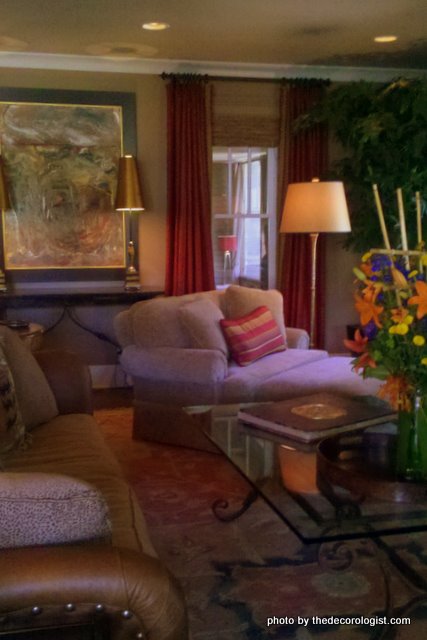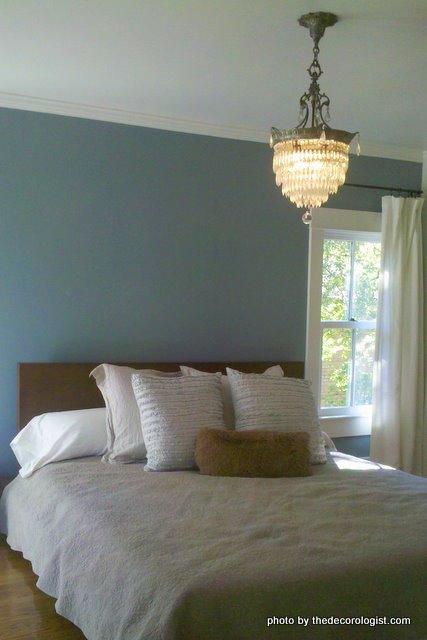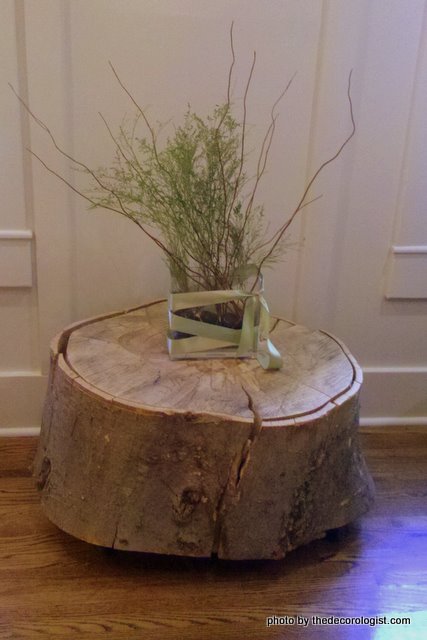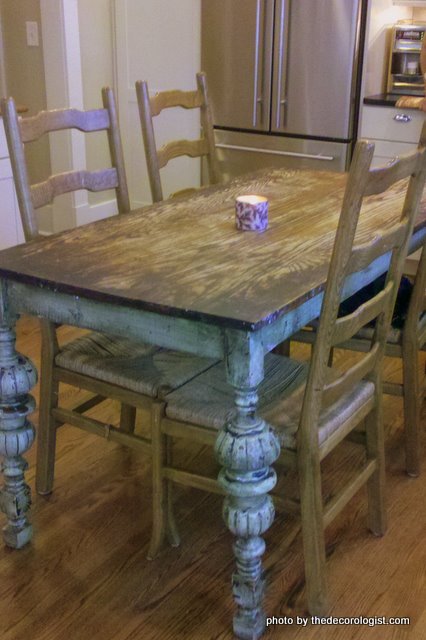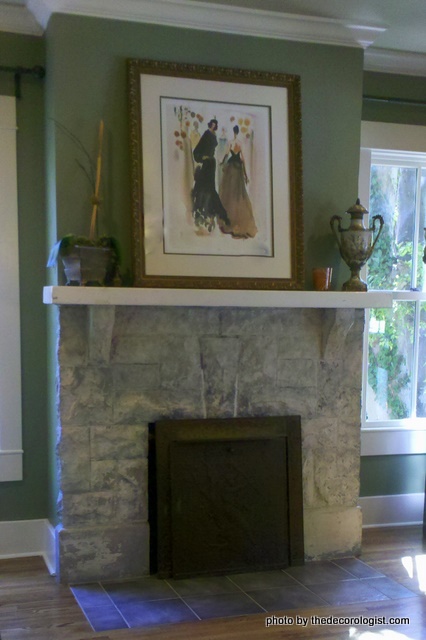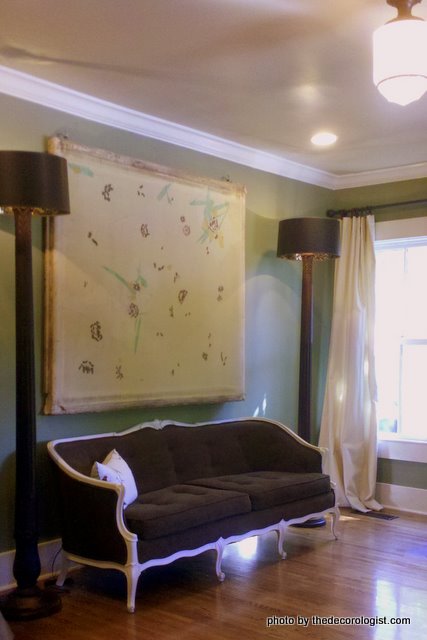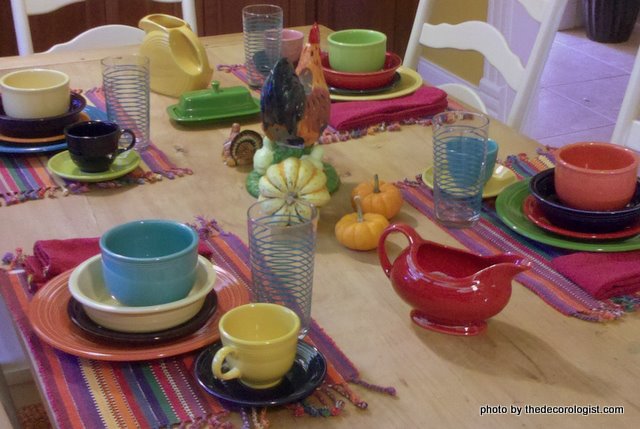 Hope you enjoyed the tour!  Did you get any decoration inspiration?
Share this Post