We all have them, right?  Those almost-too-big-to-dare-dream kind of goals, the ones we hope to achieve but never really expect to?  I'm not much of a dreamer – I'd say I'm too practical for that.  But in the course of a pretty normal and mundane week, I met one pretty big goal in my decorating career.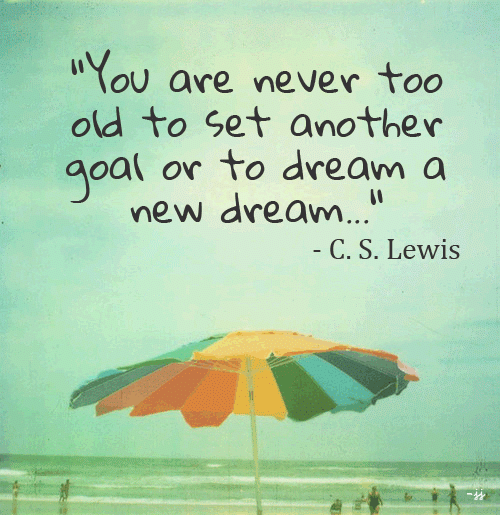 And this is it:  one of my designs is featured in the August edition of a national decorating publication, Romantic Homes magazine!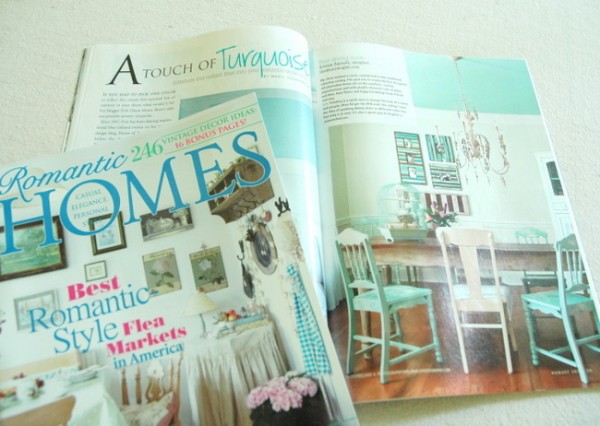 The Decorologist in Romantic Homes Magazine 
Although I've been in dozens of newspapers and several prominent design blogs and online news sources, it's a big honkin' deal to me to be in a printed magazine that I can pick up in Target or Krogers!  And it's an entire page (page 39, to be exact).  I ran out to buy a short stack of them the other day and gave one to my client and to my photographer yesterday.  It was a first for all three of us, actually!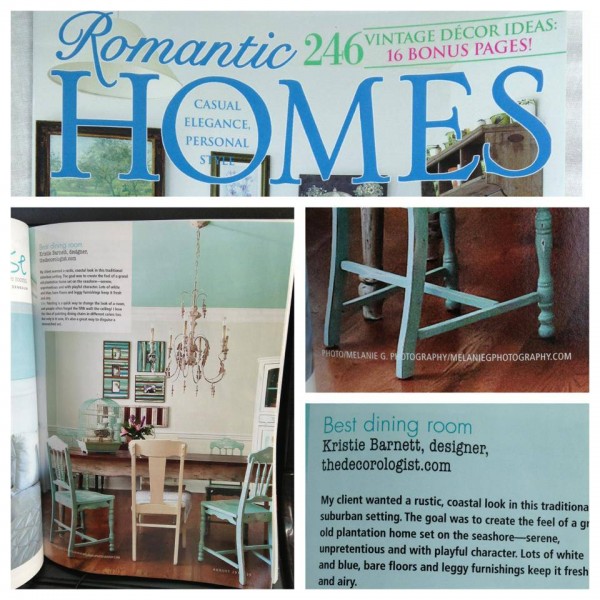 Photomontage by Melanie G Photography
The 4-page story in August's Romantic Homes written by executive editor Meryl Schoenbaum is about Erin Olson Moser's House of Turquoise blog and some of her favorite turquoise rooms, which include this coastal shabby home I shared with Erin's readers when I wrote a guest post for her last year.
As you can tell, I am just as pleased as punch.  Makes me want to spread a little more turquoise love around.  Who loves to use turquoise in their home?