Sometimes decorating your home involves compromise.  I like to think I take both the wants and needs of both the husband and the wife when I'm creating a color palette or decorating an interior.  As I was arranging furniture yesterday in a client's bedroom, she made mention of the mounted deer head she had seen on my blog.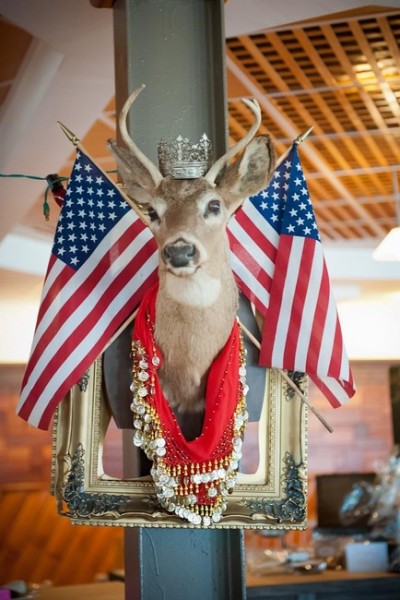 taxidermy deer head at Bella Rustica Barn Sale 2013
She said it would make her husband so happy if she could find a way to incorporate the mounted deer that was crammed into the bottom of their office closet, but she didn't see how she could stand it.  Of course, you know that I had to go drag it out of the closet and take a look for myself!  And look what we did: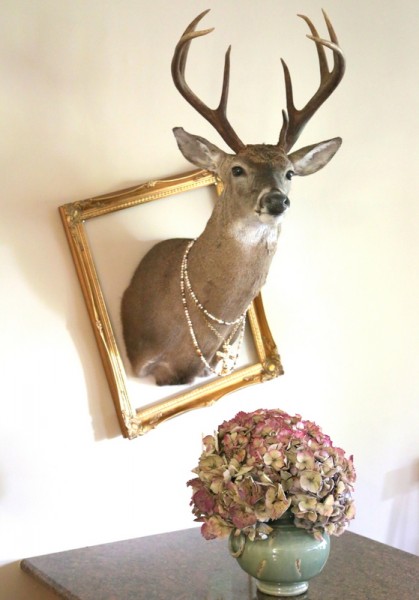 decorating taxidermy
Do you love it, or are you appalled?  I must know!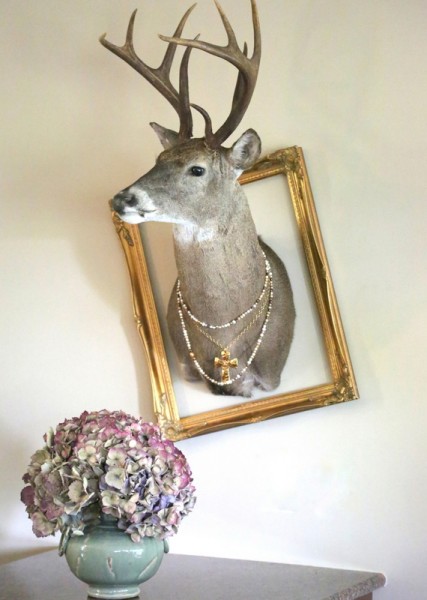 We used what was on-hand, but I'd love to find her a more ornate frame, like this one: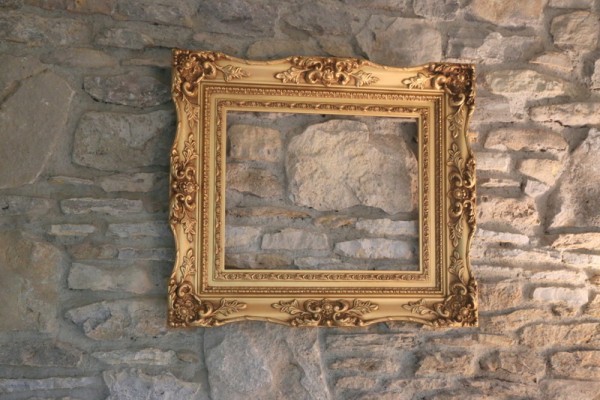 I kinda love this frame, because it was the inspiration for my business logo.  Anyway, I'm still waiting to hear her hubby's reaction. Let's hope he appreciates then lengths his sweet wife is willing to go to make him happy!
On another note, I've been all over the place this week – figuratively speaking.  Make sure you check out my interview on Houzz.com in the article called 10 Things Decorators Want You to Know About What They Do.  I talk about sweating and losing toenails, so you should totally check it out.  I was also interviewed for the latest issue of Greater Nashville House and Home in an article on paint trends: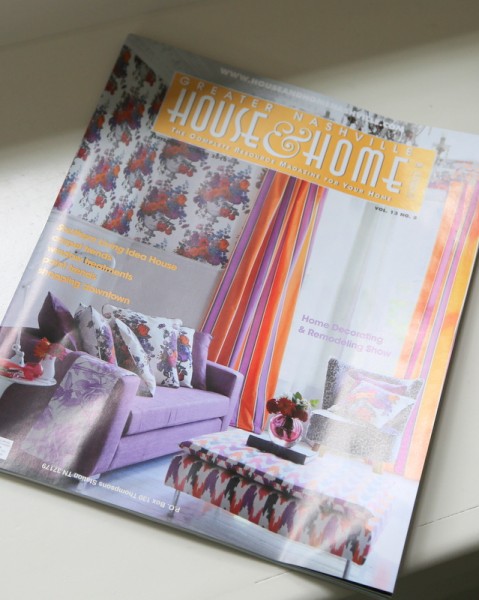 And featured in last Saturday's Tennessean Style Section: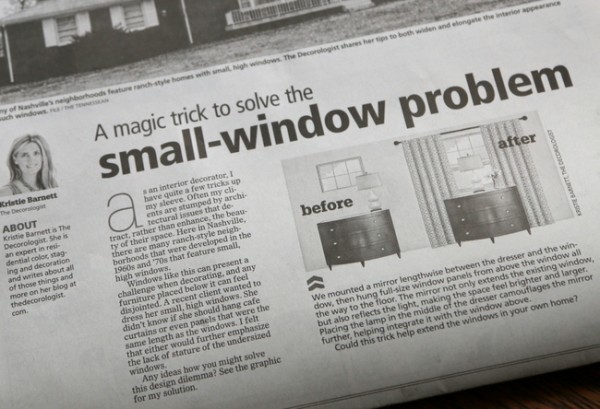 And I'm excited to be speaking at City Farmhouse's Pop-Up Barn Sale on Oct 11 in historic Franklin, TN.  My topic will be "Choosing Paint Colors That Will Enhance Your Antiques and Vintage Decor."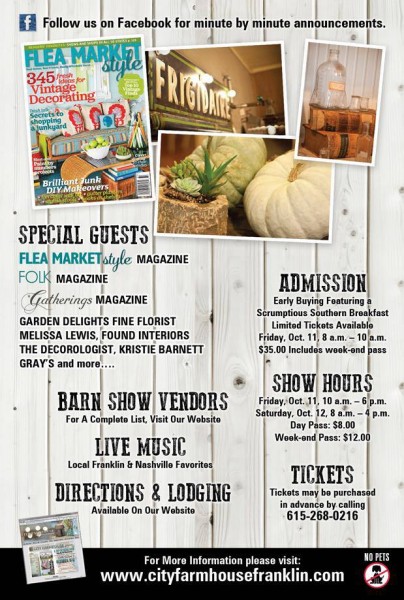 I'd love for you to come out enjoy the sale with me!  I hope you all have a great weekend. My daughter is playing guitar at the Tennessee State Fair tomorrow, so I'm really looking forward to that!